Rock Star Travis Barker's Vegan Lifestyle Inspired His New Business Venture
Blink-182 drummer Travis Barker has had an impressive career in music. However, he's also gone through serious trauma.
After surviving a devastating plane crash, he had to work hard to recover. In his quest to be healthy, Barker discovered some important ways to take care of himself. One of them has led to a vegan lifestyle. His plant-based diet then inspired him to start a new business.
Travis Barker's music career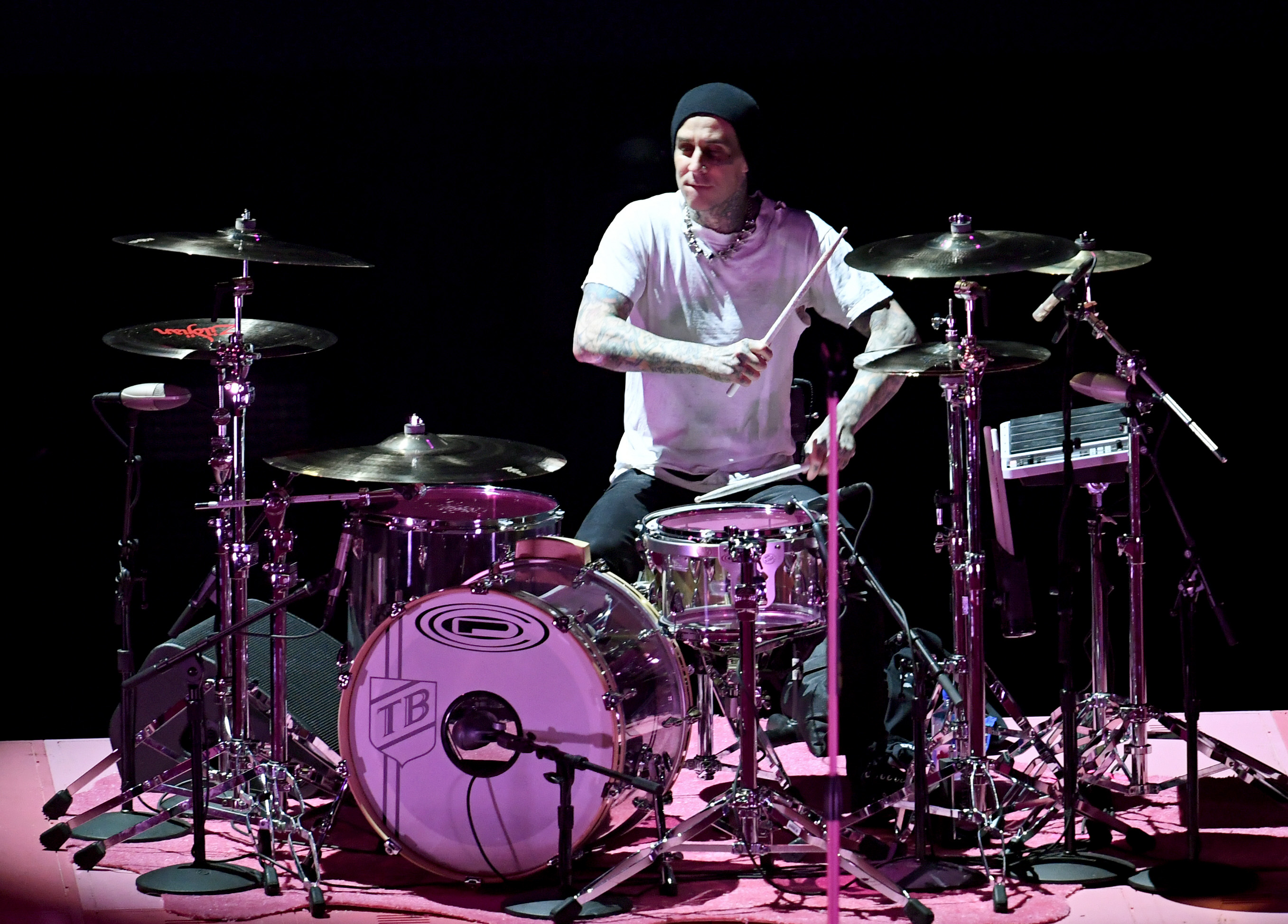 According to All Music, Barker was only four years old when he got his first drum set, and it was the start of a passion that would define his life. Although he tried his hand at other instruments, including the trumpet, piano, and voice, percussion remained his first love. 
After high school, Barker performed as a drummer, eventually landing a spot with the ska-punk band The Aquabats. While on tour, they shared several tour dates with the up-and-coming Blink-182. In 1998, their original drummer left, opening up a position that Barker was happy to fill. 
The next year, the band released their breakthrough album, Enema of the State. The band became famous well-known and successful, and Barker continued enjoying his work both with Blink-182 and in solo projects. 
Then came an event that changed everything for him. 
The plane crash
In 2008, Barker was on a private plane when a tire burst during take-off. The plane veered off the runway and crashed. Four of the six people on board died. Barker survived, but he spent months in the hospital, fighting to recover from his injuries.
According to Men's Journal, Barker had been a vegetarian since he was 15, but after the plane crash, he committed to tightening his diet up even more, and he became vegan. The change helped him feel better right away. 
"Honestly, ever since I found this way of eating I have endless amounts of energy," he said. "I can go all day, and after it all I never find myself getting tired."
He finds that it's not difficult to maintain a plant-based diet, even when he's touring because vegan restaurants are much more common than they used to be. He snacks on fruits and vegetables, such as blueberries, strawberries, acai, broccoli, and cauliflower. He even brings a juicer on tour to keep himself stocked with fresh juices. 
Barker's famous girlfriend Kourtney Kardashian also eats a plant-rich diet. However, she isn't strictly vegan, because she allows herself portions of fish and chicken. 
A new business to support his health
GQ reports that since the plane crash, Barker found that exercise, massage, and cryotherapy help him stay strong. He also found that CBD makes him feel better, addressing issues such as soreness and sleep. But he struggled to find CBD products that fit into his vegan diet. 
"I had a conversation with one of my friends about how it was hard to find vegan options, and he said 'Why don't you make your own?'" he explained. 
That was sound advice, and Barker set to work creating his own CBD brand. His research and work led him to found Barker Wellness Co. The company carries tinctures and creams with premium, THC-free CBD. 
These days he seems to be stronger and healthier than ever. He's found ways to keep himself fit, including a healthy diet and carefully crafted CBD products. Fans and loved ones are glad to see how well he's come back from some very difficult days.