'Rocky Horror Picture Show': Tim Curry Did His Own Makeup, And Other Strange Facts You Never Knew About the Movie
Curry "had a ball" at a midnight screening of the movie, years ago.
The Rocky Horror Picture Show isn't just a movie. It's a phenomenon, a seasonal tradition, and an LGBTQ landmark in the history of film. Moreover, it's a beloved cult classic. But did you know that campy drag queen Tim Curry did his own makeup? Here are a few weird little details you may have missed about the iconic 1975 musical film. 
Tim Curry was mistaken for an imposter at a midnight 'Rocky Horror Picture Show' screening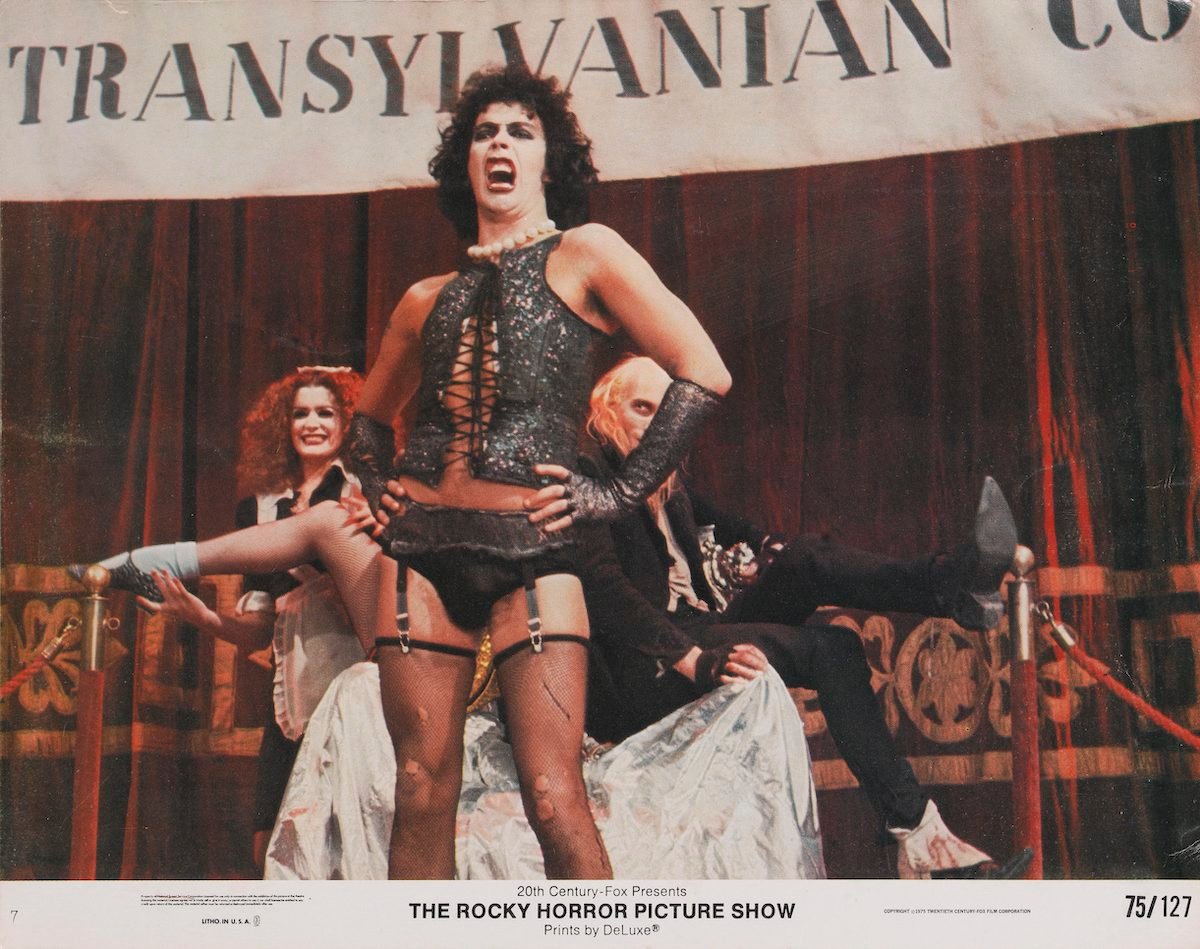 Tim Curry isn't exactly a conventional personality. So it's not a total shock that he once admitted they threw him out of a screening of his movie. 
According to The Hollywood Reporter, Curry shared the tidbit in 1982 while promoting his TV movie Oliver Twist. 
Asked by reporter Leta Powell if he'd ever been to one of those famed midnight Rocky Horror 
Picture Show singalongs, he responded in the affirmative. 
"Yes, I have," said Curry. "In fact, I was thrown out." Continuing, he explained that he was in New York, sans costume, crashing the screening. "I went rather early on at the Waverly [Theatre] in New York where it started, and they thought I was an imposter," he said. "And they threw me out." 
Curry reportedly admitted to having a great time at the audience participation event. "I thought it was enormous fun," he added. "I was having a ball — and then I got thrown out."
The star did his own 'Dr. Frank N. Furter' makeup for the movie 
According to an article by The Guardian, Curry grew impatient with the exhaustive 4-hour process of becoming Dr. Frank N. Furter in the makeup chair. Therefore, he did his own makeup.
"For the film, they got in a makeup artist, Pierre La Roche, who did Bowie's makeup, but he took so long – about four hours – that Tim just did his own face," composer Richard Hartley told The Guardian in 2013. 
Hartley added that Curry's character was serious before he wound up in drag. "Until he was in costume, Dr. Frank N Furter was a serious scientist," explained Hartley. "Then, when the high heels came out, it was liberating for him – and Tim Curry appealed to both sexes." 
Susan Sarandon had pneumonia during filming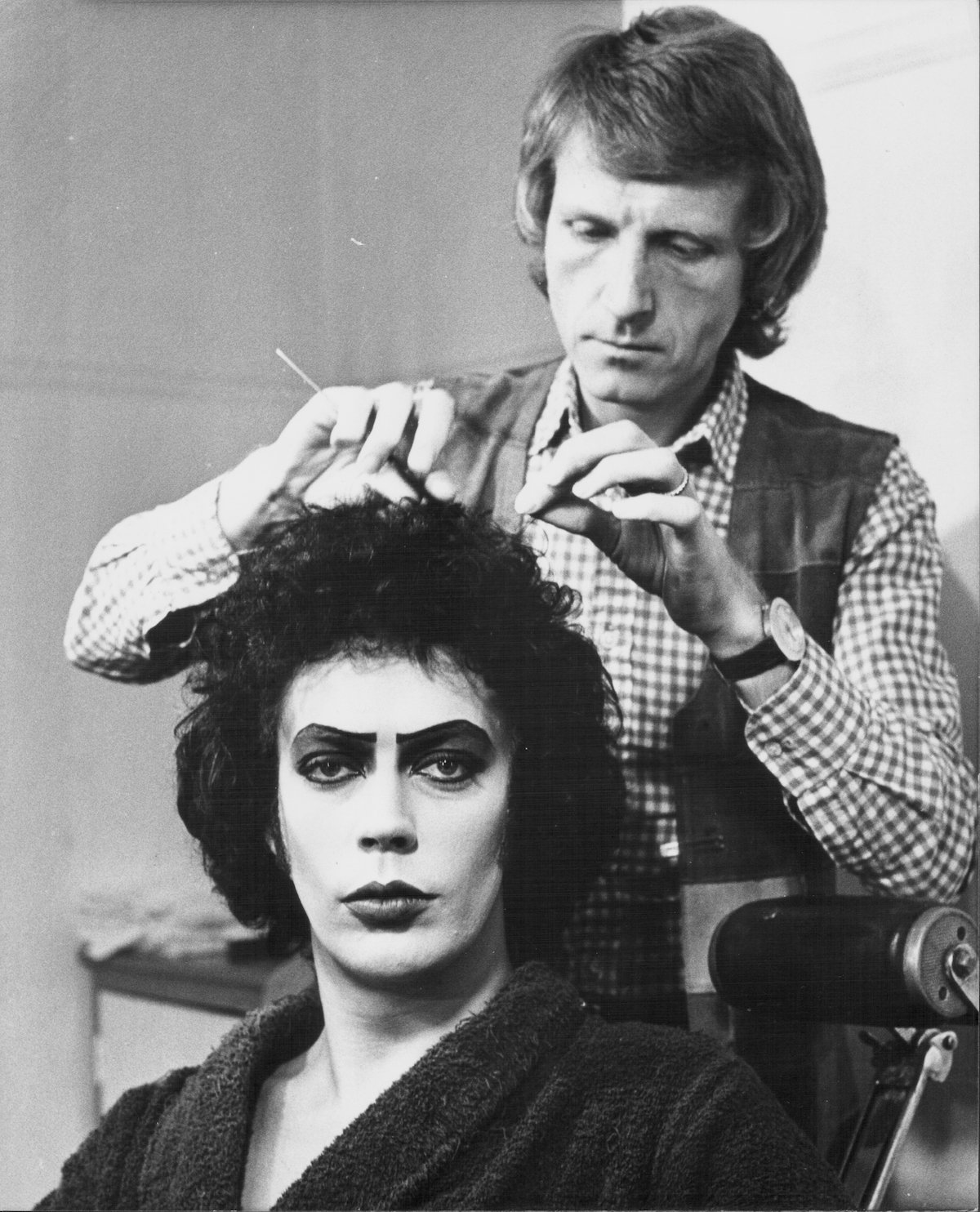 According to a 2014 Yahoo! Entertainment interview, Susan Sarandon had walking pneumonia while filming the iconic material. The actor, who played Janet Weiss, told the outlet that the house they filmed in lacked a roof. 
"And so it was actually snowing and raining in the house and for some reason there was no heat in the studio," explained the Thelma & Louise actor. "So I had pneumonia, because I was obviously hardly dressed through a lot of it, and damp."
The offending house, incidentally, was the same used for the 1961 ghost movie The Innocents. "Listed, gloomy and semi-derelict, with its owner living abroad, it was perfect for us – even if we did have to carry all our lights and technical stuff across the paddock to get to it," writer/actor Richard O'Brien told The Guardian. 
While the movie's production circumstances sometimes seem less than glamorous, it is now a legendary Halloween season tradition. Moreover, it launched the careers of Tim Curry and Susan Sarandon into superstardom. 
To sum up, whoever did the makeup, we're thrilled The Rocky Horror Picture Show is still around.