'Rocky IV': Sylvester Stallone Wishes He'd Let Apollo Creed Live to Play This Role in 'Rocky V' and 'Rocky Balboa'
Sylvester Stallone has been saying he regrets killing off Apollo Creed in 'Rocky IV' ever since Carl Weathers' birthday in 2019. Now that Stallone has made 'Rocky vs. Drago -- The Ultimate Director's Cut' he shares his alternate ideas for Apollo Creed's fate, and how he would have appeared in 'Rocky V' and 'Rocky Balboa'.
Since Sylvester Stallone released his director's cut of Rocky IV, the 1985 movie sequel has been in the conversation again. Rocky IV: Rocky vs. Drago — The Ultimate Director's Cut is now available on VOD. However, for all the changes Stallone made, there's one change he cannot take back. Apollo Creed (Carl Weathers) dies in either version.
[Spoiler alert: This article contains spoilers for 1985's Rocky IV.]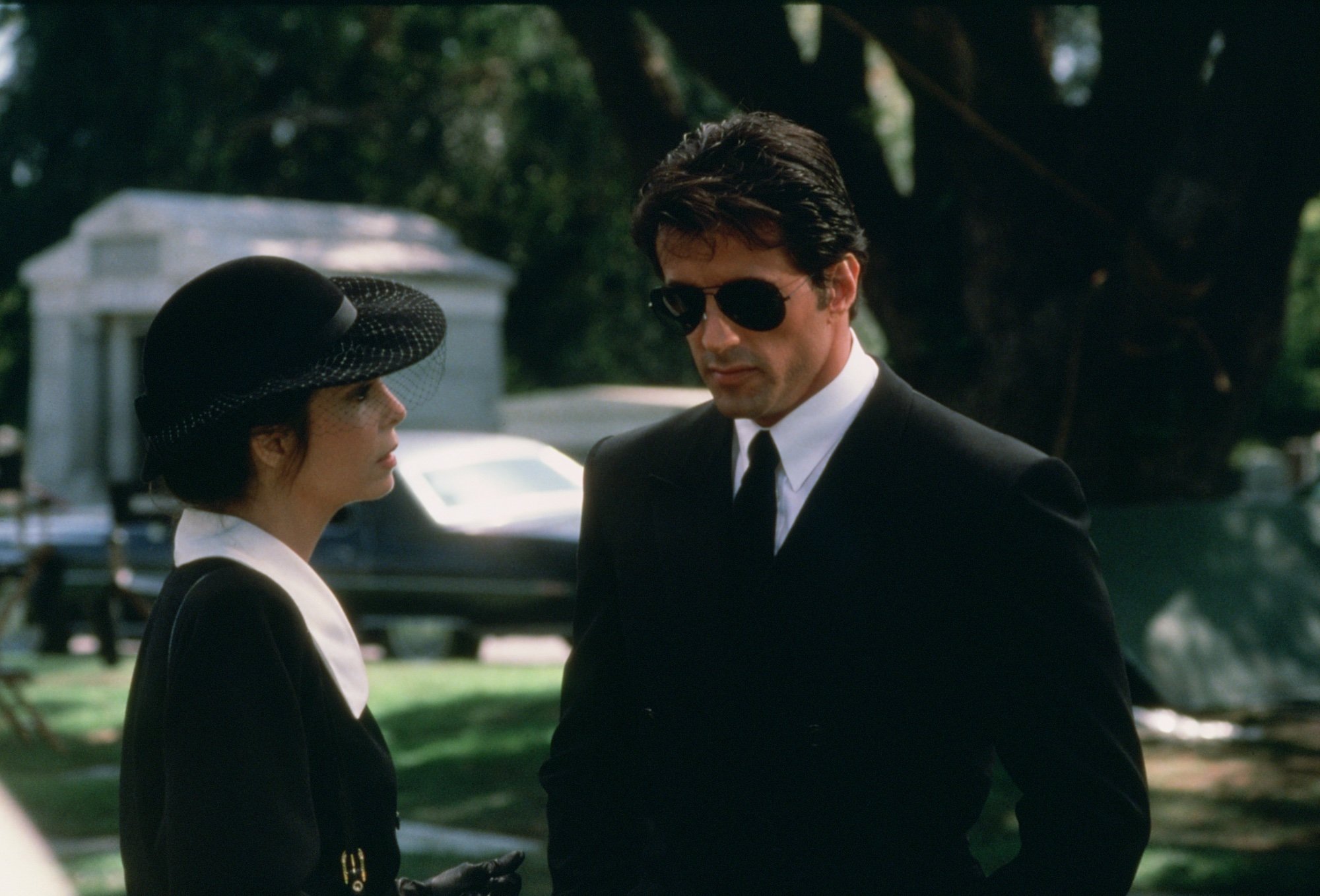 Stallone also released a 90 minute behind the scenes documentary about the making of Rocky vs. Drago — The Ultimate Director's Cut on YouTube. While showing fans how he culled through Rocky IV footage to make the new cut, Stallone expressed his ultimate regret. He wishes he'd never killed Apollo Creed at all. 
Why does Apollo die? 
Stallone publicly apologized to Weathers for killing off his character in a 2019 happy birthday Instagram post reported by CinemaBlend. In Rocky IV, a retired Apollo agrees to fight an exhibition match against Ivan Drago (Dolph Lundgren). Severely underestimating Drago's strength, Apollo dies in the ring. This motivates Rocky to challenge Drago to a fight in Russia. However, Stallone now feels he went too far. 
"If I had to do it over again, I never would have killed Apollo, absolutely not," Stallone said. "It was foolish. I thought I needed that kind of springboard to protect the drama, some really great powerful velocity forward."
Apollo Creed could have joined Sylvester Stallone in more sequels after 'Rocky IV'
Apollo had a great character arc in the Rocky saga. He was the champion in the first film. Rocky II was their inevitable rematch. In Rocky III Apollo trained Rocky to fight Clubber Lang (Mr. T). Now Stallone realizes he could have still given Apollo a dramatic injury, but kept him around after Rocky IV.
"Him in a wheelchair, he would've assumed the role of Mickey," Stallone said. "Now his physicality is diminished, we would've seen a different side of Apollo. He could've opened up to all these things that we didn't know about him because he's now in a wheelchair. [Apollo] would've kind of like been a father figure, mentor, brother, been really great. He would've been embraced by my family. Then he has his family too. What about that whole thing?"
Apollo Creed might have saved Sylvester Stallone from 'Rocky V'
After the success of Rocky IV, Stallone tried to scale back the Rocky story. Even Stallone hates Rocky V now, although we think he's being too hard on it. In Rocky V, unable to fight anymore, Rocky tries training a newcomer. In Rocky Balboa, he's able to fight one more exhibition. Now, Stallone is thinking how Apollo Creed could have made those stories better. Unfortunately, it might mean discovering his long-lost son in Creed might not have happened. 
"It would've changed the entire trajectory of all the Rockys," Stallone said. "Rocky V would've never happened and Rocky VI maybe never would have happened that way. Creed probably never would've been made. Crazy, huh."
Or, Creed would've been made with Apollo reconnecting with and mentoring his own son. That might have been even more powerful, and Creed has already become a trilogy. Weathers has gone on to roles in Happy Gilmore, Chicago Justice, The Mandalorian, and more, but Stallone regrets writing Apollo Creed out of Rocky IV. Unfortunately, there's no footage where he survived so Rocky vs. Drago still includes Apollo's funeral.
"He's gonna be pissed off, very pissed off," Stallone said. "For two more films, yeah, another 20 years. He's going to be so aggravated. Sorry, Carl."