Rod Serling Rudely and Politely Evaded a Conversation With Alec Baldwin
When Alec Baldwin appeared for the second time on Jerry Seinfeld's Comedians in Cars Getting Coffee, he had some tea to spill.
Baldwin got a chance to show up for a second time because he and Seinfeld actually have a lot in common. As a result, they made some great conversation.
Indeed, Baldwin's episode in the 10th season of the show was one of the better ones in the series. Here's a look at why Alec Baldwin said that Rod Serling avoided having a conversation with him. 
Alec Baldwin and the car that Jerry Seinfeld chose for him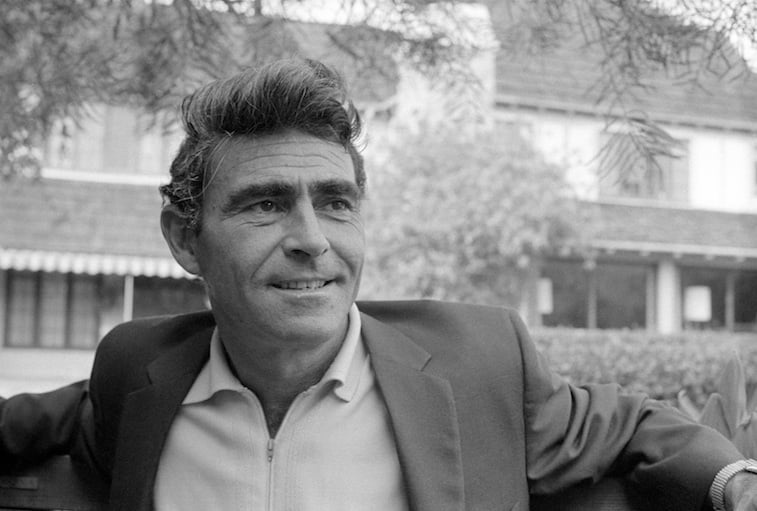 As with any episode of 'Comedians in Cars Getting Coffee', the car is a cool metaphor for the guest of the show. In the first episode that Baldwin was in, which was in the first season of the show, Seinfeld chose a 1970 Mercedes-Benz 280 SL. Seinfeld said of that car, according to Inside Hook, "This was a car for guys that want a sports car, but don't really want to be inconvenienced."
The car that Seinfeld chose for Baldwin's second lap had a very similar sentiment attached to it. For this episode, Seinfeld chose the 1974 BMW 3.0 CS Coupe, saying that it's a car for people who are, "Successful and elegant but want to appear sporty and youthful-ish," according to Inside Hook.
Clearly, Seinfeld thinks that Baldwin is someone who is successful and wants to appear hip and young. Baldwin is pretty successful and he does use a lot of social media for someone his age. So, Seinfeld's observation may be on point.
What Alec Baldwin and Jerry Seinfeld have in common
Baldwin and Seinfeld actually have a lot in common, according to The Hollywood Reporter. Both men grew up in the same town and even went to the same high school.
They both grew up in Massapequa, a town in New York, and they both attended Massapequa High School, which is a school that's actually on Long Island.
That said, while Seinfeld is 65 and Baldwin is 62, the two men didn't know each other when they were kids. Regardless, they still had a lot in common other than where they went to school.
For example, The Hollywood Reporter says that both men felt that they were the "nerd loser who had no friends." While other people were playing "naked twister," Baldwin says that he and his friends were busy talking about potato chips.
However, the most interesting thing that Baldwin talked about was some gossip he had about his aunt.
What Alec Baldwin had to say about Rod Serling
According to The Hollywood Reporter, Baldwin's aunt told him that she had dated Serling once. Serling, who created and presented 'The Twilight Zone', was a famous person in his day. One day, as Baldwin said, he ran into Serling while they were both in Los Angeles. It's not clear when this happened, but it was definitely before Baldwin became a celebrity himself.
Serling died in the 70s, and Baldwin didn't start acting until the 80s. So when Baldwin ran into Serling, Serling almost certainly didn't know him. Despite that, Baldwin said that he introduced himself and referenced his aunt and how she used to date Serling.
In response, Serling just said to Baldwin, "Would you excuse me?", according to The Hollywood Reporter. Seinfeld laughed at this story and said that Serling's response was the most polite and rude thing that someone could say.
That said, other than Baldwin's account of what happened, there's no evidence that his aunt had ever dated Serling. Regardless, it must've happened a long time ago, so it would be hard to find evidence anyways.