Rod Stewart Said He Was 'Disappointed' in Prince Harry and Meghan Markle's Treatment of Queen Elizabeth
Sir Rod Stewart once made his feelings known about what he thought of the Duke and Duchess of Sussex snubbing Queen Elizabeth II.
Celebrations were held in London and other parts of the U.K. in early June for Queen Elizabeth II's Platinum Jubilee. This included a concert right in front of Buckingham Palace where some of the biggest names in music like Sir Rod Stewart took the stage. Following his performance in front of several members of the royal family, what Stewart once said about being disappointed in Meghan Markle and Prince Harry came up.
Here are Stewart's comments about that and why the Duke and Duchess of Sussex did not attend the Jubilee concert.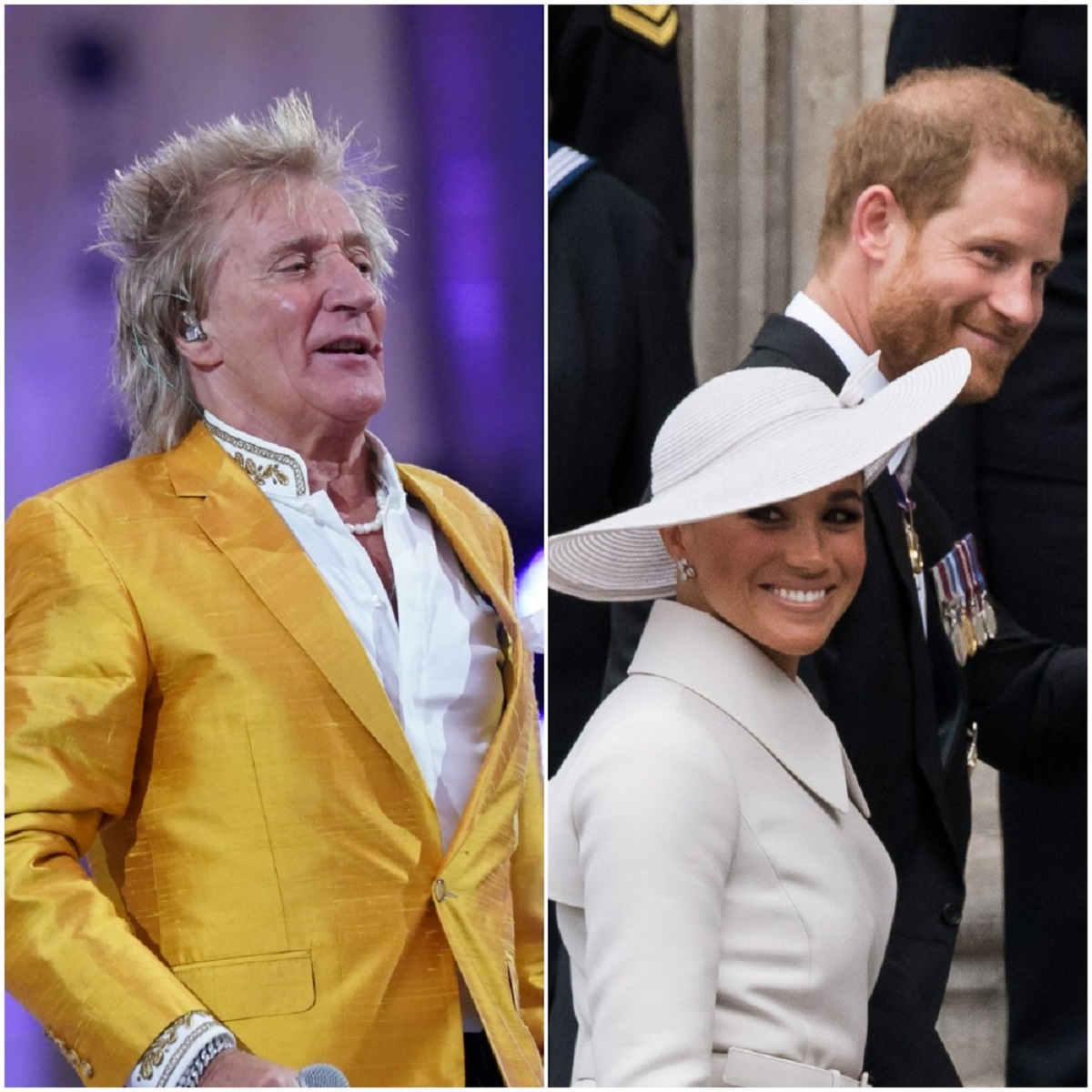 Stewart had royals singing along but Prince Harry and Meghan were not there
On June 4, Stewart performed in front of thousands who were packed outside the royal palace. During his performance he told the crowd: "This isn't a fun one to sing but the BBC made me sing it. Make it fun for me," before doing a rendition of Neil Diamond's hit "Sweet Caroline."
Prince Charles and his wife, Camilla, were seen waving Union Jack flags while Prince William and his oldest son, Prince George, sang along as Stewart belted out the tune. Many other members of the royal family were in attendance as well, however, Harry and Meghan were notably absent.
A spokesperson for the couple said that they "were spending the day privately." June 4 was also their daughter Lilibet's first birthday and they reportedly threw a party for her.
What Stewart previously said about being 'disappointed' in Meghan and Harry
While the royals seem to be fans of Stewart's, he has also been keeping up with them over the years and once offered his opinion on Harry and Meghan choosing not to spend Christmas with the queen.
The Express noted that in December 2019, the "Forever Young" singer said: "The queen is 93. I flew 'round the world to be with my mum and dad at Christmas because I knew they didn't have many left. I was disappointed Harry and Meghan decided not to spend Christmas with the queen. If I was Harry, I'd think there was plenty of time in the future to have Christmases on my own or with Meghan's mum."
Stewart was referring to the fact that the duke and duchess opted to spend the holidays in America that year with Meghan's mother rather than Harry's grandmother and grandfather, Prince Philip, who at the time was in his late 90s.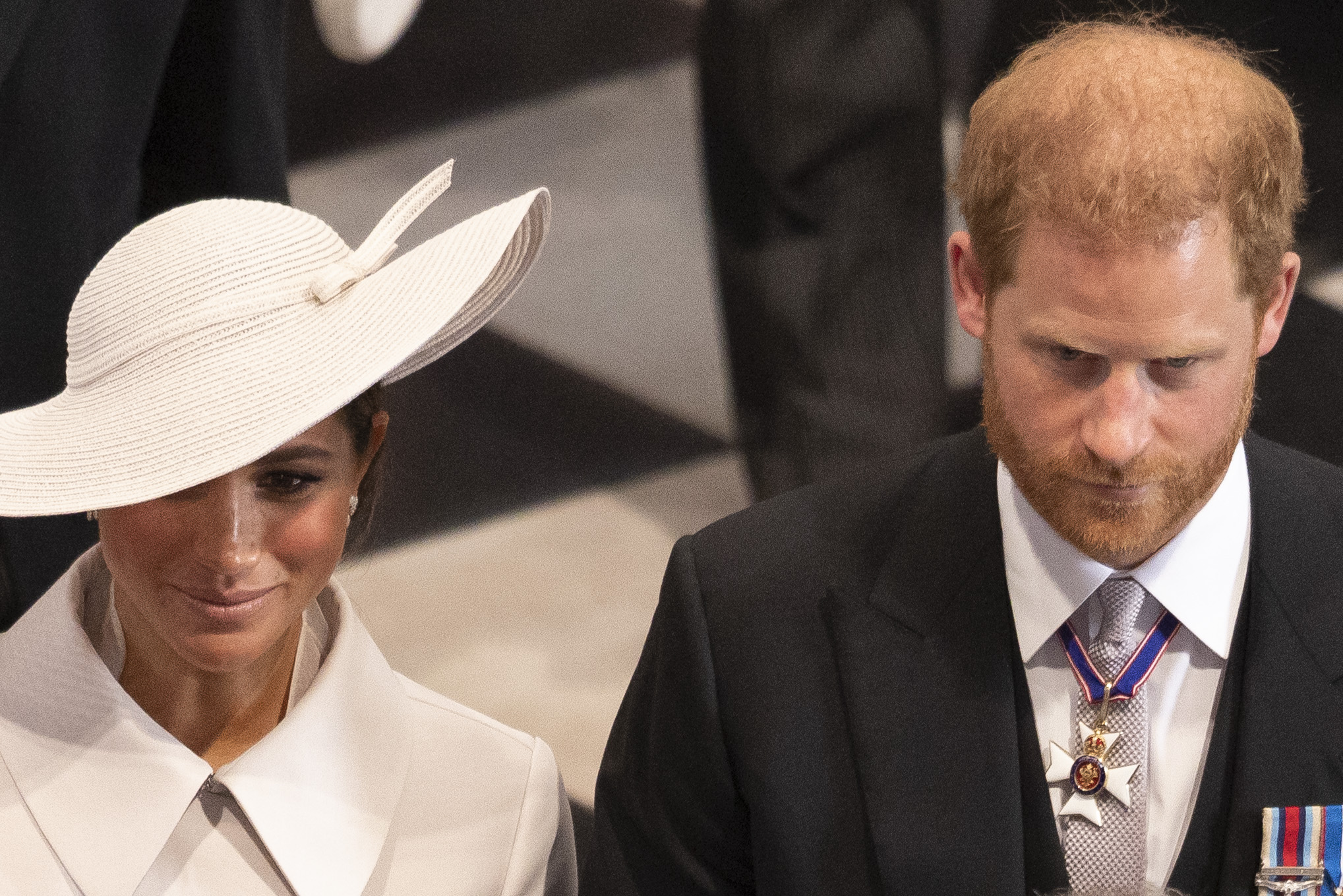 The queen and Prince Philip were reportedly 'disappointed' as well
But Stewart isn't the only one who was said to be disappointed about the Sussexes' plans that year.
During the documentary titled Harry & Meghan vs. The Monarchy, veteran journalist Richard Kay stated that Christmas is a big deal for the royals. He reflected on the duke and duchess's absence in those years before Prince Philip died. Kay opined that not having the whole family there to celebrate with the monarch and her husband at their age was likely difficult for them.
"Christmas is a very, very important part in the queen's calendar," Kay said (per Express). "She likes to draw her family around her. She and Prince Philip were getting older. They knew that there wouldn't be too many more Christmases and they must have been disappointed."