Rod Stewart Spent 23 Years Quietly Building an Enormous Model Train Set That's 'Considered a Masterpiece Among Enthusiasts'
What does a professional singer do in their time off? For most famous people, it involves raising kids, adopting orphans, and collecting cars, among other major pursuits. Then we have people like Rod Stewart that take everyone by surprise. He is and always will be a classic rock icon, but now we can see another side of this performer.
In 2019, it was discovered that Stewart spent 23 years quietly building an enormous model train set. This thing is so massive that it's 'considered a masterpiece among enthusiasts' everywhere.
Rod Stewart's inspiration for creating his masterpiece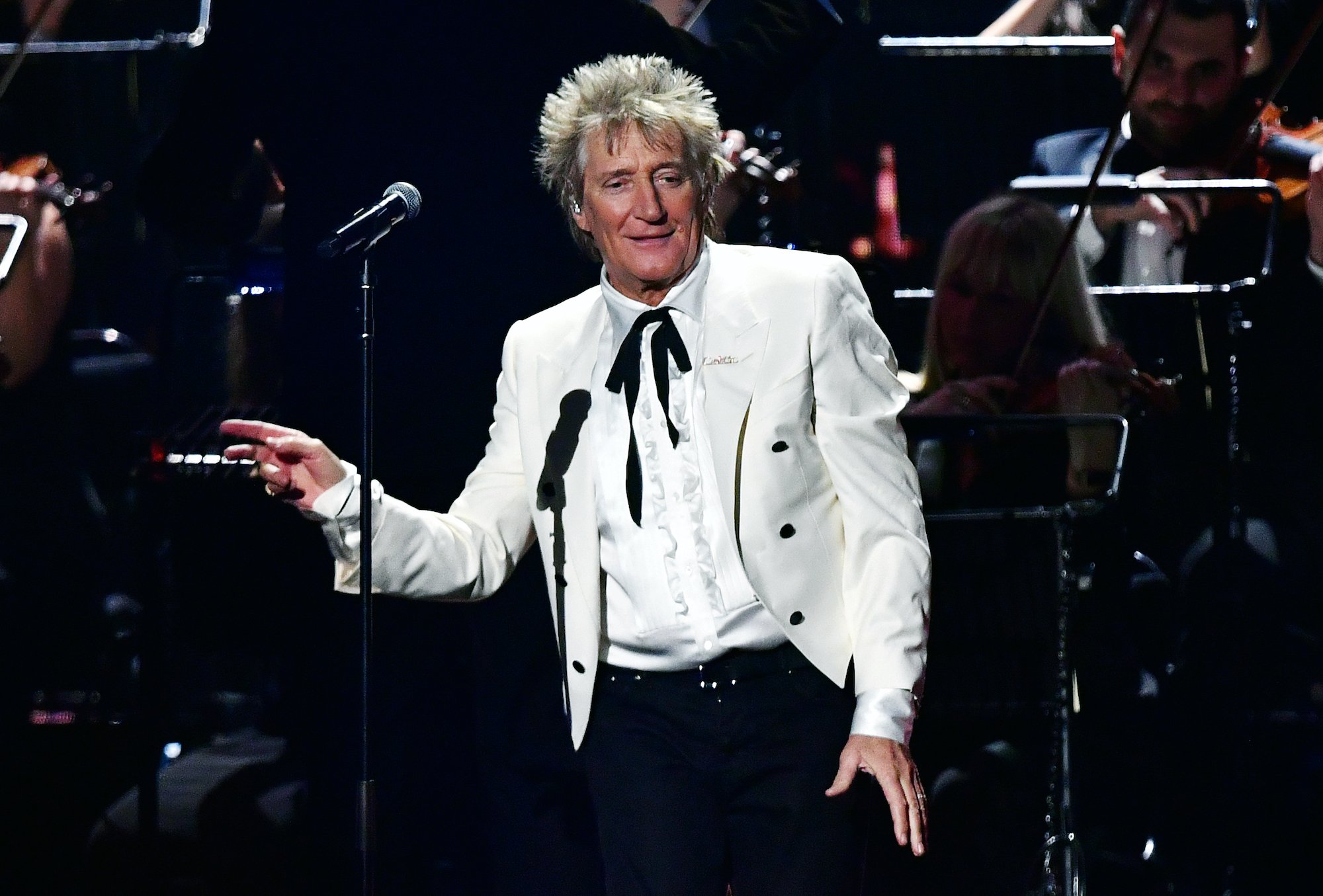 Stewart says that he was inspired by American railways and in 1993, decided to build his own creation. He had just recently built a home in Los Angeles, and it had an attic that he specifically added to the home for his train set.
His labor of love became something that he was passionate about doing, and the size of it became something that surprised even him. However, Stewart has admitted that he liked being able to give so much attention to detail.
This wasn't simply a flight of fancy, though. It is safe to say that Stewart was destined to create something truly amazing, and his love of railway models began back during his childhood. It is rumored that he was on holiday with his parents in the Bognor Regis when he saw a railway model in a shop window. At the time, he was around 8 to 9 years old. He fell in love with the idea of building a model railway like it.
Another rumor is that it started because his dad bought a signal box, and he was born across the railway tracks in Highgate.
No matter which rumors you choose to believe, we have to ask why he chose to base it on American railways. The truth is, he says everything about them is bigger and better.
Revealing his greatest creation
Admittedly, Rod Stewart is an amazing performer with many songs under his belt that are still memorable classics. However, now, we can think of his other, perhaps greater creation. The one he kept secret for over 20 years and throughout his cancer diagnosis and treatments.
In 2019, he revealed "Grand Street and Three Rivers City" as part of an interview with Railway Modeller Magazine. It is a train track, railway, city model with more attention to detail than most of us can imagine.
We call it a train track, but the truth is, there is much more to it than that. The train track set that he built takes up 1,500 square feet, which makes it larger than the typical Los Angeles apartment. It measures 124ft-long and 23-ft-wide, overall. This cityscape with a railway system is a miniature replica of a 1940s US city, and features skyscrapers that extend 5-feet tall.
As reported on Los Angeles Magazine, there are bridges, warehouses, rock outcroppings, and much more to see. All created by Stewart, some in motel rooms that he would rent specifically for creating while on tour. He would often start with a grey color and then add concrete coloring. Each stone laid was a slightly different color than the others around it. Then you add trash, rust, and other details to bring it to life. The entire cityscape is surrounded by an "eternal traffic jam".
Is there more to come?
Stewart revealed that he would be shipping his creation back to Essex England in 2020. Back to where he got his start so many years ago. The plan was to have help completely tearing it down and getting it across the big water to his home.
The Daily Mail quotes Sir Rod as saying, "They say model railroads are never finished, but this is finished." He goes on to further say that "When I completed it, I thought. 'Jesus, what am I going to do now?'.
Perhaps that is why he chose to tear it down and take it home, though it is kind of sad that he will not be adding more to this beautiful creation.
RELATED: These Are the Most Unique Hobbies That Presidents Enjoyed at the White House