How Does Roger Mathews Feel About Jenni 'JWoww' Farley's Engagement and What Is His Net Worth?
Find out how much 'Jersey Shore' star Jenni 'JWoww' Farley's ex-husband Roger Mathews is worth and what he thinks of her recent engagement.
Many people know Roger Mathews for his previous marriage to MTV star Jenni "JWoww" Farley. Jersey Shore fans first met Mathews when he and Farley started dating during the show's original run. Today, the couple is divorced, and Farley is newly engaged. Find out how Mathews feels about Farley's engagement to Zack Clayton Carpinello and how much Mathews is worth in 2021.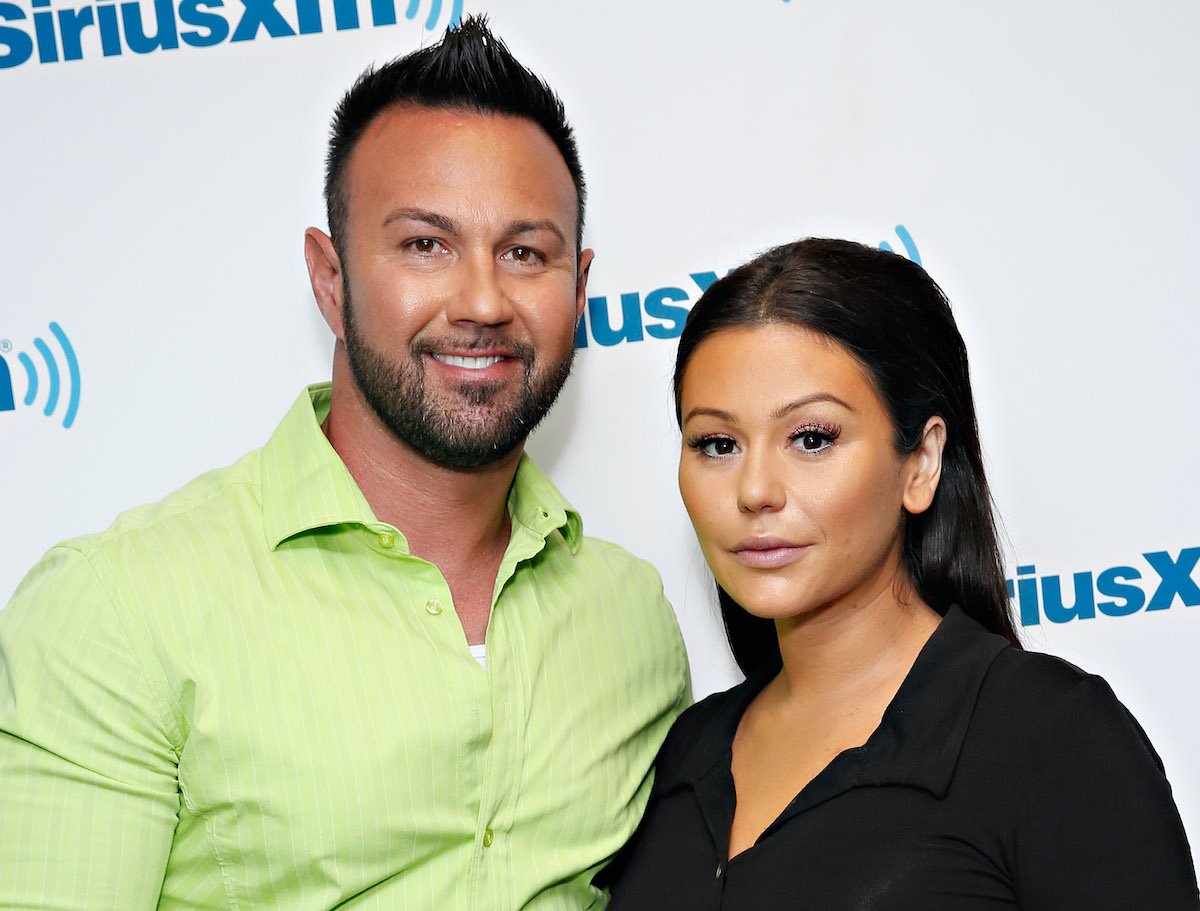 Roger Mathews and Jenni 'JWoww' Farley were married for 3 years 
After two years of dating, Mathews proposed to Farley in September 2012. The couple went skydiving together, and Mathews popped the question when they reached solid ground. Their proposal was featured on Snooki & JWoww. In July 2014, Farley and Mathews welcomed their daughter, Meilani Alexandra. They tied the knot in October the following year and welcomed their second child, Greyson Valor, in May 2016.
Sadly, after three years of marriage, Farley filed for divorce in September 2018, citing irreconcilable differences. The split was anything but amicable, as documented by Rogers on social media. In December 2018, Roger posted to Instagram and revealed Farley had filed a temporary restraining order against him. "My wife was screaming in my daughter's face, 'Your father's a piece of sh*t,'" he wrote in a since-deleted post (via Life&Style). Later, Farley opened up on Jersey Shore: Family Vacation about how difficult their divorce was. Fortunately, Farley and Mathews seem to be in a more civil place today. 
Is Roger Mathews happy for Jenni 'JWoww' Farley and Zack Clayton Carpinello? 
Carpinello proposed to Farley on Feb. 27, 2021. "On 2.27 I said yes on the top of the Empire State Building," Farley shared on Instagram. "My always and forever," Carpinello captioned the same set of photos. "You made me the happiest I've ever been. I love you more than anything." 
After their somewhat tumultuous separation, Mathews admitted he was "very happy" for Farley and Carpinello in April 2019. Mathews told Page Six Farley was seeing someone who was a "good friend of her little brother."
"He seems like a terrific guy and they seem to really be happy, and I'm very happy for them," Mathews told the outlet. He also talked about co-parenting with Farley. "Co-parenting has been getting much easier and we have a very friendly relationship and do things as a family together which makes the kids very happy. [I] wish her nothing but positive things." 
With news of Farley's engagement to Carpinello, many fans wonder how Mathews feels. When Farley went public with news of her engagement, Mathews admitted several media outlets reached out for his comment.
"I didn't comment because we lead different lives now," Mathews said on his podcast (via TMZ). "I didn't think it was my place to comment, [but] I'm happy for her. I'm happy for them."
Mathews added how Carpinello is good to his children, and Farley seems "very happy" in a relationship with him. "I have no reason to have a beef with him," Mathews concluded. 
Does Roger Mathews have a girlfriend?
In January 2020, Mathews confirmed he was seeing Danielle Miele. According to Mathews' social media, it looks like the two are still together. He shared a photo of himself with Miele on Instagram, documenting their trip to the Crystal Springs Resort in New Jersey at the end of February 2021. 
Roger Mathews' net worth in 2021
Mathews is not part of the Jersey Shore: Family Vacation cast, but has other creative business ventures. He is the co-host of Champ and the Tramp, a podcast where Mathews and UFC Fighter Frankie Edgar touch on real-life issues, current events, MMA, Reality TV, fatherhood, and dating. 
As a businessman, podcast host, and reality television star, Mathews net worth is an estimated $2 million in 2021. Mathews' net worth is significantly more than Carpinello's estimated net worth.