Roger Waters Credits Bob Dylan for Showing Him There Was a Place for Pink Floyd's Music
Even the all-time greats need to get inspiration from somewhere. For Pink Floyd's Roger Waters, that inspiration came from people like Bob Dylan.
So many of us have been influenced by the music from classic rock bands of the late '60s. The Rolling Stones, Led Zeppelin, and The Who provided the soundtrack of the counterculture movement. 
We aren't the only ones that found inspiration in the lyrics and melodies of the time. Roger Waters, the lead singer and co-founder of Pink Floyd, was encouraged by some of music's greatest artists to create his motivational lyrics.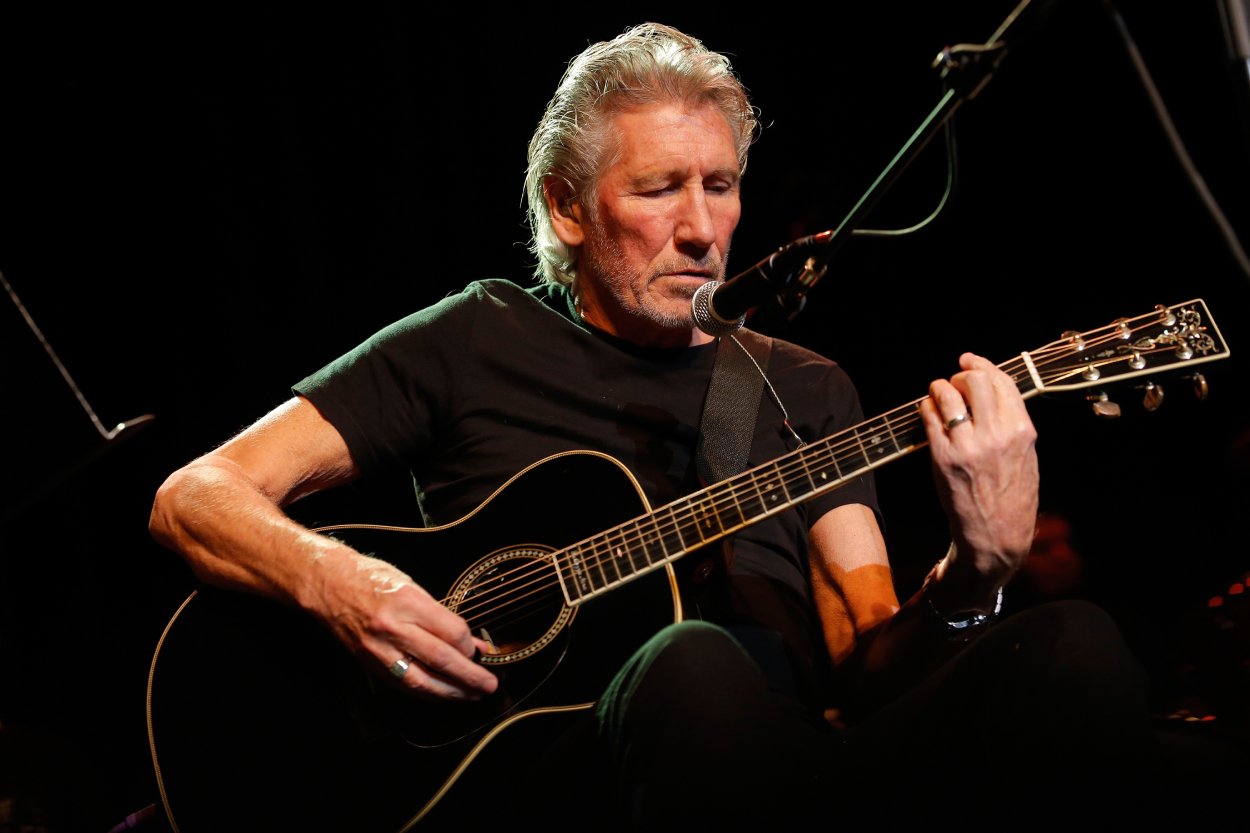 The legacy of Pink Floyd
Roger Waters, now considered British rock royalty, is responsible for creating progressive music that tested psychedelic boundaries with philosophical lyrics and elaborate live performances.
In 1965, a group of students, led by Syd Barrett, formed the band Pink Floyd. Guitarist David Gilmour joined the group in 1967 and, together, they changed the face of rock and roll with iconic albums such as Dark Side of the Moon and Wish You Were Here. 
For more than two decades, Pink Floyd churned out music that challenged sonic landscapes with their energetic renditions of lengthy compositions.
Pink Floyd became an international sensation and, in 1996, was inducted into the Rock and Roll Hall of Fame. Considered one of the best-selling artists of all time, the iconic band experienced worldwide sales of more than 250 million records.
Roger Waters favorite playlist
In 1982, Waters wrote the musical film The Wall and then left the band several years later in pursuit of a successful solo career. The original sounds that came from Pink Floyd continue to resonate worldwide.
Responsible for changing the landscape of music, Waters was invited to be a guest on the BBC's Desert Island Discs. According to Far Out Magazine, accomplished rock stars and influential icons have sat down with the host of the show to "choose the eight records they would take with them to a desert island."
Waters methodically considered his choices, with Neil Young's "Helpless" being his first selection. He commented, "I can feel the hairs standing up on the back of my neck now remembering the purity with which he hits the first notes of this song."
Other songs on his illustrious playlist include Billie Holiday's "God Bless the Child" and "Georgia On My Mind" by Ray Charles.
His inclusion to the list of Leonard Cohen's "Bird on the Wire" left Waters reminiscing about the musicians that paved the way for him to believe there was a place for his music.
The influence of Bob Dylan and Leonard Cohen
When Roger Waters was touring with Pink Floyd, he often crossed paths with influential musicians that helped him develop his unique style. One of those people was Cohen, who is best known for his song "Hallelujah."
Waters reflected on the men that came before him, saying that "Leonard Cohen and Bob Dylan were the two men who allowed us to believe that there was an open door between poetry and song lyrics."
The Pink Floyd legend continued, saying, "This song of his, 'Bird on The Wire', is so simple, so moving, so brilliant. I love it."
Dylan was also a fan of "Bird on The Wire," telling the New Yorker,
"It's a beautifully constructed melody that steps up, evolves, and slips back, all in quick time." He continued, saying, "The point-blank-I-know-you-better-than-you-know-yourself aspect of the song has plenty of resonance for me."
Cohen's son Adam, when talking to the BBC about his father said, "Dylan had this quality where he would 'from the hip', you know spit and polish, spit and vinegar and then this old man of mine was more like chiseling marble."
After talking with Waters, Far Out Magazine offered the sentiment that so many around the world share, referring to Waters as "one of the most engaging artists of his generation."