'Rogue One' Prequel: Will Riz Ahmed Return as Bodhi Rook in the 'Star Wars' Disney+ Series?
Riz Ahmed portrayed pilot Bodhi Rook in Rogue One: A Star Wars Story. The film is now getting a prequel series on Disney+, which will feature some of its original cast. He played a pivotal role in the movie, so fans wonder if Ahmed will return for the spinoff.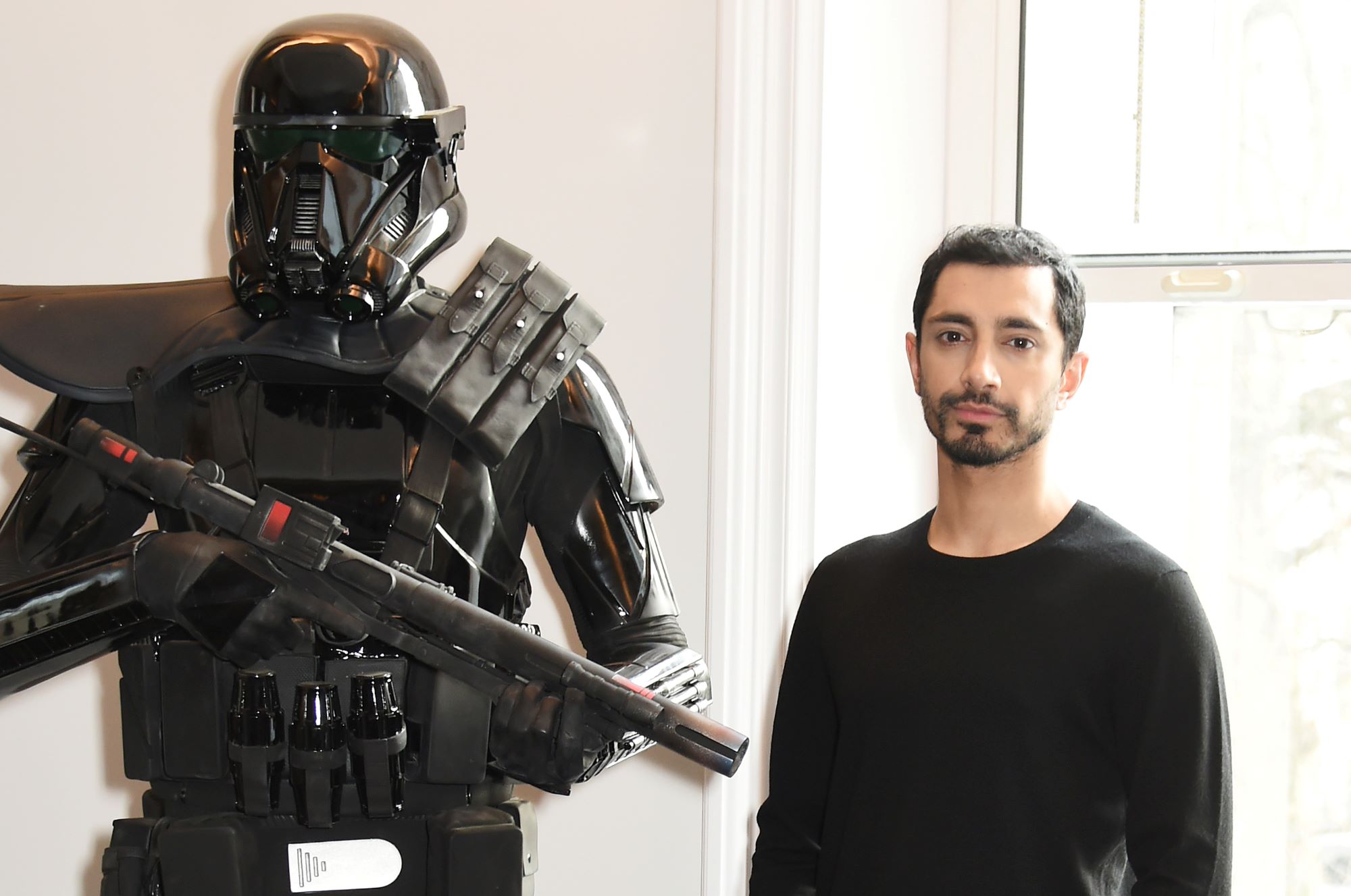 Riz Ahmed's character was essential to the events of 'Rogue One'
In Rogue One: A Star Wars Story, Ahmed's character, Bodhi Rook, is an imperial cargo ship pilot who defects and joins the Rebel Alliance after befriending Galen Erso (Mads Mikkelsen).  He is the one who delivers Galen's message about the Empire's planet-destroying weapon to Saw Gerrera (Forest Whitaker).
Ahmed has worked on numerous notable projects, including Venom and The Night Of (for which he won an Emmy). But Bodhi Rook remains one of his most popular roles to date. When talking to Time in 2016, the British actor revealed how he repeatedly emailed director Gareth Edwards to get the part. 
He (Edwards) made the mistake of giving me his email address because I just spammed him about 10-15 different versions of this thing—doing this obsessive thing that I do. And he emailed me back at one point like, 'Hey Riz, you don't need to keep emailing me your audition. You're good. We'll get back to you.' And I was like, 'Oh, man, I screwed it up.' But I got the part.

Riz Ahmed, Time
Diego Luna will return for the prequel series
Rogue One starred Diego Luna as Cassian Andor, a Rebel intelligence officer, and pilot who fought with the Rebellion since he was a child. After teaming up with Galen's daughter, Jyn Erso (Felicity Jones), Cassian helps transmit the Death Star's weaponry plans to Rebel forces before being killed. 
An untitled Rogue One prequel series centered on Cassian is coming to Disney+, and Luna is slated to reprise his role. In a recent interview with Jimmy Kimmel, the actor confirmed that he started filming the series in London in early December 2020. 
Will Riz Ahmed return for the 'Rogue One' prequel?
Fans would love to see the entire cast of Rogue One appear in the prequel series at some point. But as indicated by Ahmed, he won't be seen on the show anytime soon. When talking to Collider recently, he revealed he hasn't been in touch with anyone regarding the series. 
"I haven't really been in the loop with that, to be honest," said Ahmed.  "If they do a TV series, I'm rooting for them. I was proud to be a part of the Star Wars family. Once you're a part of the family, you're a part of the family. I'm not involved that I know of, but I'm rooting for them."
Ahmed seems to be in the dark about the Disney+ series. But he did seem open to the idea of reprising his role at some point. He also said he's "not involved" that he "knows of," which indicates producers may have plans for him that they're keeping under wraps for now. 
Ahmed's new film, The Sound of Metal, is currently streaming on Amazon Prime Video.