Ron Artest Made Different Headlines Two Weeks Before His Infamous Brawl
Metta World Peace had a long career filled with the highest highs and the lowest lows. At the peak, he was one of the best two-way players in the NBA known for his tenacious defense and infectious effort that radiated across the teams he played for.
At its worst, however, World Peace was a distraction who was just as likely to get ejected or suspended as he was a steal or rebound. Before his infamous brawl in Detroit, however, World Peace was involved.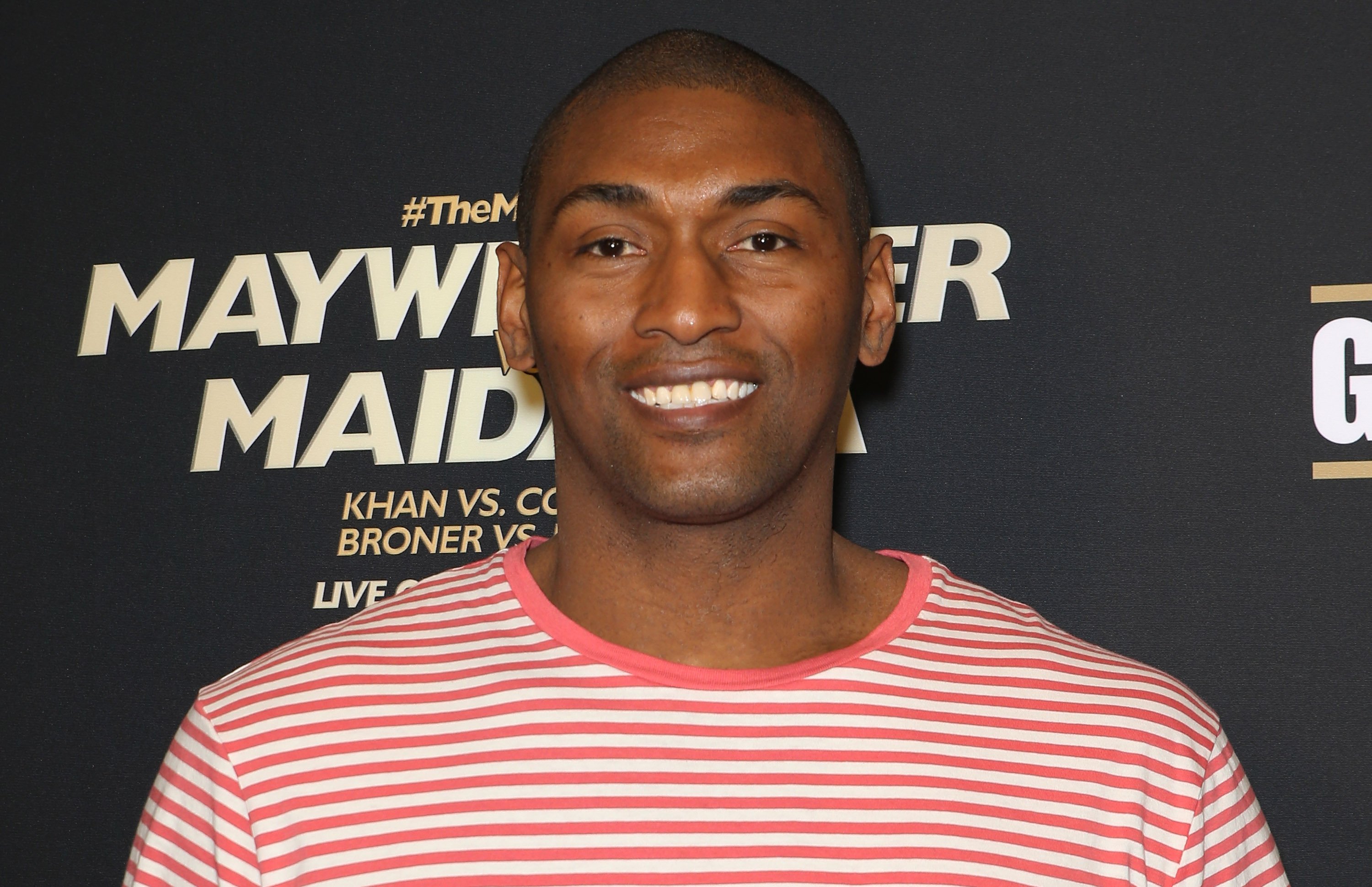 The Ron Artest show
Before changing his name to a statement on his desire for the world, Metta World Peace was a young, eccentric basketball player named Ron Artest. A product of Queens Bridge, Artest was a tough guy in the same vein as the Detroit Pistons Bad Boys of the '80s. He was a great talent, but also a loose cannon just waiting to go off at any moment. 
Many of Artest's stories from the NBA are funny in hindsight. Elite Daily reminded us of the time that he tried to work at a Best Buy as a way to secure the employee discount while still collecting NBA money and the time he pulled down Paul Pierce's shorts and serenaded an apology weeks later. Artest was a character in NBA circles.
By 2004, he was an All-Star talent, but the team saw a glimpse of both of these sides to his personality before the season was even a month old. 
Requested time off
In early November 2004, the season was still young. Ron Artest put up numbers that made him a surefire All-Star, and with an aging Reggie Miller and Jermaine O'Neal by his side, the Pacers looked special. Just weeks into the season, however, Artest asked for time off. His reasoning behind it, however, was anything but ordinary. 
Before the Malice at the Palace, Artest made headlines after asking his team for time off to promote an R&B album his record label, Tru Warier, had just produced. With the season young and the Pacers hoping to make it deep into the playoffs that year, the team scoffed at the notion, and head coach Ric Carlisle benched Artest for a pair of games. 
According to ESPN, Artest claimed that the request was a way to get the team toward a championship, not detract from it. His reasoning behind it was questionable, at best. 
"I've been doing a little bit too much music, just needed the rest," Artest said (per ESPN). "I've still got my album coming out Nov. 23. After the album comes out, I'm going to make sure all of my time is focused on winning a championship."
Whatever the reason, this sideshow was quickly thrown to the back-burner when Artest went into the fans for his infamous brawl just two weeks later. These two events, in many ways, defined Artest for years to come, but his legacy today might be different than these stories imply. 
Redemption
Artest had several more run-ins with his teams, the law, and the NBA. However, by the time he got to the Los Angeles Lakers in 2009, he was a changed man. Artest became the voice for mental health awareness in time before Kevin Love and DeMar DeRozan, and his presence became a source of positivity, not negativity. 
It is easy to scoff at a man who named himself Metta World Peace and The Panda's Friend, but Artest's story is not one defined by craziness, both big and small anymore. Instead, he is now viewed as a positive story about what can happen when a player looks inside, acknowledges their problems, and faces them in front of millions. The story of his request may be funny, but the story after that is equally strange and inspiring, too.