Why Did Ron Isley Go to Jail?
Fans are still dazzled by the latest Verzuz, which featured The Isley Brothers going up against Earth, Wind, and Fire. Two of the most legendary music groups in the entertainment industry have been around for decades and have made numerous hits and garnered tons of accolades. Though fans were thrilled by songs like "Voyage to Atlantis" and "Reasons," all eyes were on The Isley Brothers frontman Ron Isley.
The silky-smooth singer got his start with his brothers in the 1950s. For Verzuz, the 79-year-old stepped out with a brand new look and a grey chinchilla coat. Fans found him totally unrecognizable with his silver-grey beard in all of the best ways.
With a career that has stretched across the generations, why did Ron Isley to jail in the mid-2000s?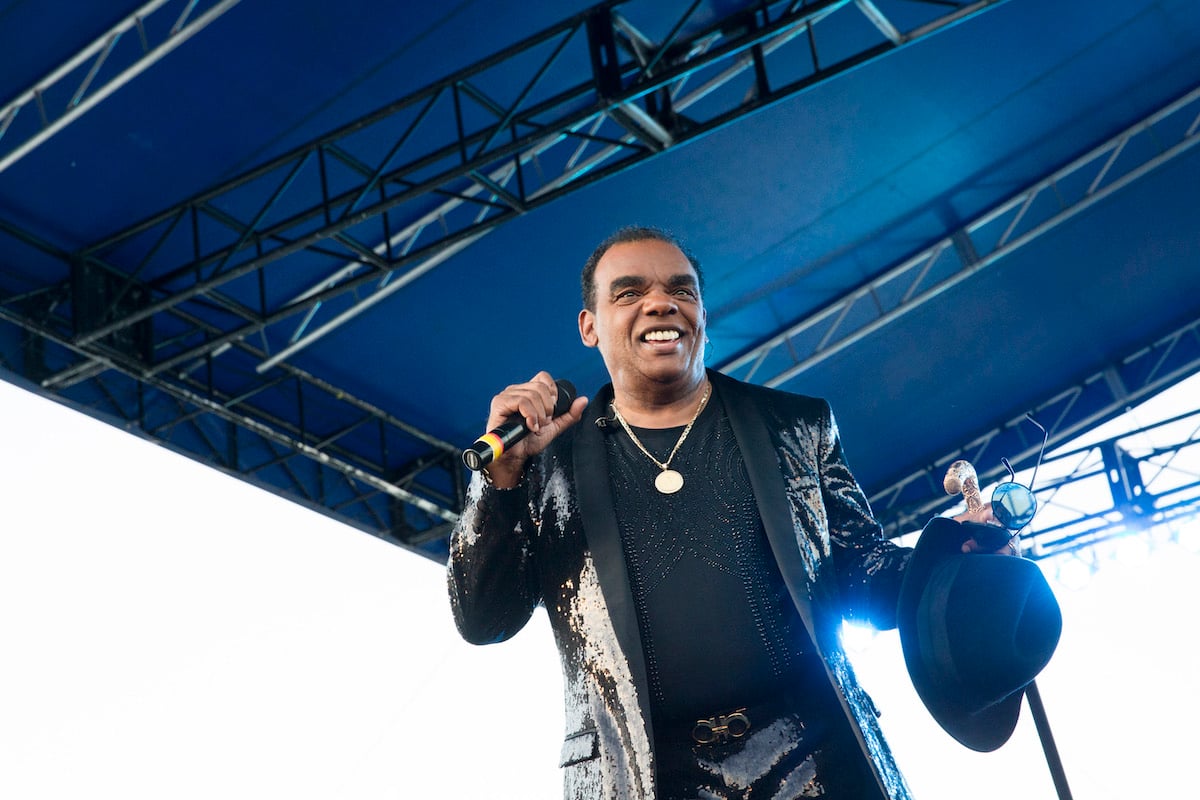 Ron Isley is an original member of The Isley Brothers
The Isley Brothers began in Cincinnati, Ohio, as a trio with Ron Isley, O'Kelly Isley Jr., and Rudolph Isley. They worked tirelessly through the 1950s, even forming a gospel group with another brother, Vernon, until Vernon's death. However, the group did not get a big hit until 1959 with their fourth single, "Shout," which is still a classic today.
Over the course of the Isley Brothers' career, Ron has remained the most consistent member and the lead vocalist, and he's even gone on to have a successful solo career in the '90s and 2000s. The Isley Brothers are among the most legendary groups of all time, having sold over 18 million records in the United States alone.
The group has hit the Billboard Hot 100 with new music in five different decades, and they have been inducted into the Rock and Roll Hall of Fame and achieved a Lifetime Grammy Award.
Ron Isley was convicted of tax evasion in 2006
Though the Isley Brothers career has been flawless, in 2006, at the age of 65, Ron Isley was convicted of five counts of tax evasion and one count of willful failure to file a tax return.
At the time, Isley's defense attorney Anthony Alexander urged that the singer receive probation and no jail time due to his advanced age and some health problems. According to Billboard, Alexander also wanted the judge to consider that the singer had been paying down his debts to the IRS. "He's been liquidating assets, he's been doing the things that he can," Alexander said.
However, because Isley had avoided paying taxes numerous times and he'd declared bankruptcy in the past, the judge ordered him to spend three years in prison.
Ron Isley says he was treated like a king in jail
In the end, Isley was released from prison in October 2009 and then released from a federal halfway house on April 13, 2010. Since then, he's continued to make music and even gotten candid about his time in prison.
"I made a lot of friends," he told the Associated Press in 2010. "I was treated like a king. I had all of the respect that one would want. And it's a part of that that I miss — when I say I miss, I miss the people that I met."
Clearly, for a man who made his first song, "Twist and Shout," in 1959 and went on to even have an alter ego, Mr. Biggs, on songs like 2002's "Contagious," he is no stranger to reinventing himself. "Now everything is new again; it's like I'm at the beginning, doing everything all over again," he said in 2010.