Ron Isley's Wife Kandy Isley Is Also a Singer
Seeing The Isley Brothers during their Verzuz celebration has some fans wondering about Ron Isley's wife. She too is a musician.
Verzuz took things to a new level with its celebration of two iconic groups: The Isley Brothers and Earth, Wind & Fire. Fans reserved their Sunday evening to check out these music legends and were pleasantly surprised to see them in their regal glory.
Everyone was dressed for a show, and Ron Isley's salt-and-pepper beard made him unrecognizable to some in the virtual crowd. However, it also made a few people wonder about the 79-year-old star's other half, Kandy Johnson Isley. Isley's wife is a musician in her own right.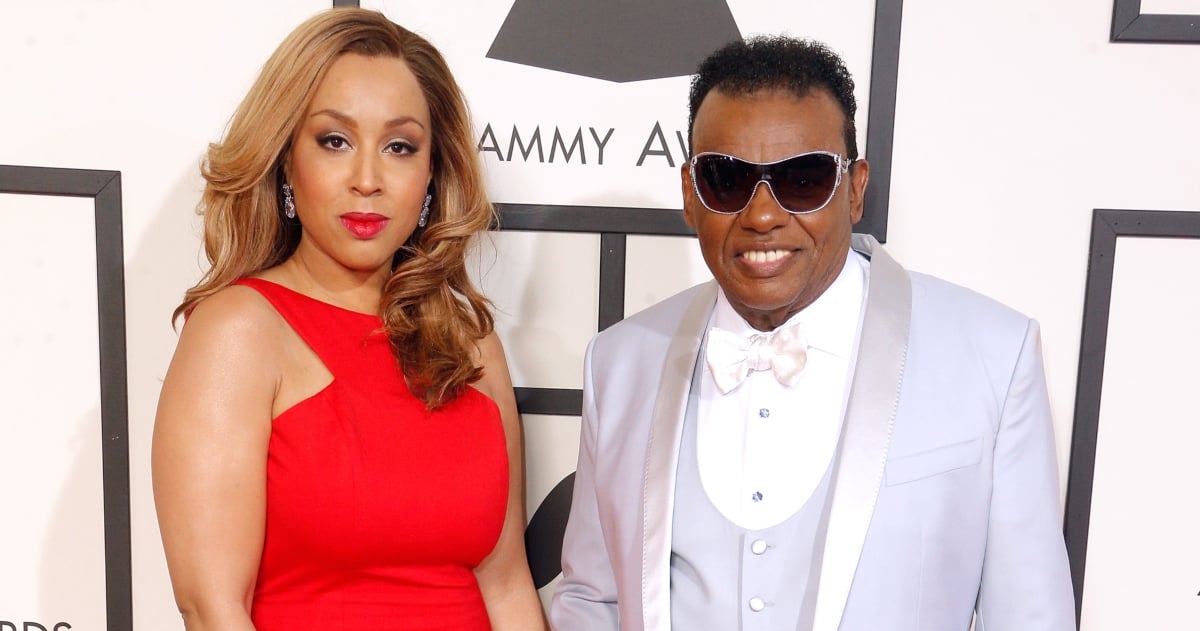 Ron Isley marriage history includes fellow singers
Depending on which generation a person grew up in, they may recall The Isley Brothers' climb to success through the '50s, '60s, '70s, and '80s. Before becoming famous, Ron Isley married Margaret Isley in 1960, and the couple had one daughter in 1969 before divorcing.
By the late '80s, the Isleys began working with fellow R&B musician Angela Winbush. She contributed to their 1987 Smooth Sailing album, as well as their 1989 project, Spend the Night.
During that time, Ron Isley grew close to Winbush and they married in 1993. He was her manager and friend before they tied the knot, and the pair kept their bond intact. They divorced in 2002 but remained friends, standing by one another's side when they had major health emergencies.
Kandy Johnson married Ron Isley in 2005
A few years after divorcing Winbush, Isley met and married Kandy Johnson, a California native and singer who's performed backup vocals for the likes of Aretha Franklin, Michael Jackson, and of course, The Isley Brothers.
She and Isley married in 2005 in a lavish ceremony at the Beverly Hills Hotel, and the event made headlines as she is 35 years his junior. Kandy and Ron Isley welcomed their son, Ronald Isley Jr. in January 2007.
Kandy Isley is a singer-songwriter
Kandy grew up singing as a young child and along with her sisters, parlayed her talent into a music career. According to the bio on her website, she was part of a family trio called The Johnson Sisters.
Though she and her sister Kim established themselves as backup singers and songwriters for other stars, — including Earth, Wind & Fire — they decided to strike out and start their own group.
Kim & Kandy dropped an EP in 2020 titled Christmas With Kim & Kandy which features a collection of holiday songs including classics such as "Santa Baby" and "Have Yourself a Merry Little Christmas." They recorded it during the pandemic between Nashville and the Isleys' home in St. Louis.
"It was challenging to get all this done in four weeks, but we were so invested in it," Kandy told the St. Louis Post-Dispatch.
The sisters have roots in gospel, rock, country, and soul, and put out an R&B album in 2003 called Ice Cream. They both still perform, record, and film projects with The Isley Brothers and are currently working on their next musical release as a duo. Interested fans can check out Kim & Kandy on social media.