Ronnie Ortiz-Magro Appears in 'Jersey Shore: Family Vacation' Season 5 Premiere, Fans React
Ronnie Ortiz-Magro appeared in the season 5 premiere of 'Jersey Shore: Family Vacation' and fans had a lot to say about it.
Despite Ronnie Ortiz-Magro's exit from Jersey Shore: Family Vacation to seek treatment for his mental health, the reality star appeared in the season 5 premiere. Fans of the MTV series spoke out about Ortiz-Magro's appearance, especially after making headlines for domestic violence charges.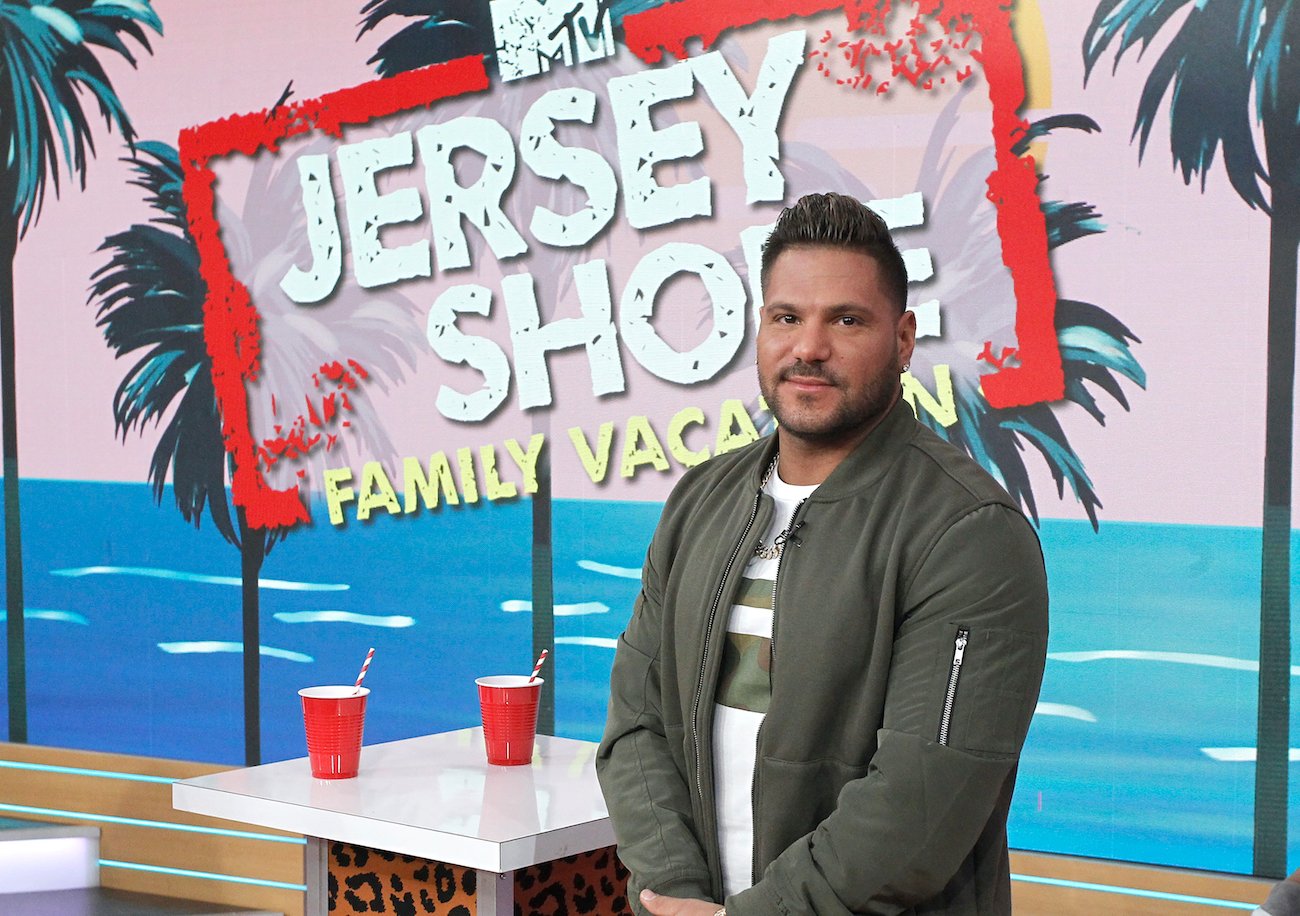 Ronnie Ortiz-Magro asks for permission to marry Saffire Matos in 'Jersey Shore: Family Vacation' Season 5 premiere 
Ortiz-Magro was prominent in the season 5 premiere of Jersey Shore: Family Vacation. In the episode, he shared the exciting news with his roommates about his plans to ask for permission to propose to Saffire Matos. 
Most of the Jersey Shore roommates agreed it was "kind of soon" for Ortiz-Magro to be taking a step toward a proposal. But as Vinny Guadagnino pointed out, a proposal doesn't always mean marriage. 
Mike "The Situation" Sorrentino was also hesitant about Ortiz-Magro's plans. "I'm excited for Ron," Sorrentino told cameras. "I really hope that he's making the right decision, but this could be rushed." Still, Sorrentino drove Ortiz-Magro to his "sentencing," where he successfully got permission from Matos' family to marry their daughter. 
Some fans were 'glad' to see Ronnie Ortiz-Magro in the season 5 premiere 
Jersey Shore fans took to Reddit to break down Ortiz-Magro's appearance in the first episode of season 5. "I'm glad they didn't try to go into this season by just cutting Ronnie out and acting like he just fell off the face of the Earth," said one Reddit user. "I also wanted to feel more happy/excited for his engagement plan, especially because he was excited and wanted all the roomies to know about it but I couldn't." 
This fan cited Ortiz-Magro's April 2021 arrest for domestic violence as the reason they had trouble feeling happy about the reality star asking for permission to marry Matos. "I like how [they're] tying it in and not just sweeping it under the rug for once!" said another Reddit user." 
Another fan stated, "I thought MTV handled the Ron thing well. I was expecting both MTV and the cast to not say a word. They summed up the issue and kept it moving. Although I do think they left the door somewhat open for him to come back." Many others wish the show did more to promote seeking help for domestic violence. 
'Jersey Shore' fans wanted a PSA for domestic violence 
During the episode, MTV provided resources for fans seeking help for their mental health, but that wasn't enough for some viewers. "They should have put a PSA for domestic violence victims, not mental health," a fan commented. "This show is turning me off."
Ronnie Ortiz-Magro was back Twitter during the premiere, too
Aside from posting what fans call clickbait, Ortiz-Magro hasn't been very active on social media. But during the season 5 premiere, Ortiz-Magro was tweeting along with fans using the #JSFamilyVacation. 
Ortiz-Magro mostly interacted with fans through retweets, but he did reply to a few. "We all struggle it's about coming back from the struggle," he replied to one fan who tweeted about the reality star choosing to take care of himself. 
At the time of publication, it's unclear how much of Jersey Shore: Family Vacation Season 5 will feature Ortiz-Magro. Watch new episodes every Jerzday at 8 PM ET on MTV. 
How to get help: In the U.S., call the National Domestic Violence Hotline at 1-800-799-7233 or text START to 88788.