Ronnie Ortiz-Magro Shares How His Relationship With Saffire Matos Differs From Every Other One He's Had
Ronnie Ortiz-Magro is seeing someone new. The Jersey Shore star recently opened up about his relationship with Saffire Matos and how it differs drastically from the previous relationship's he has had in the past.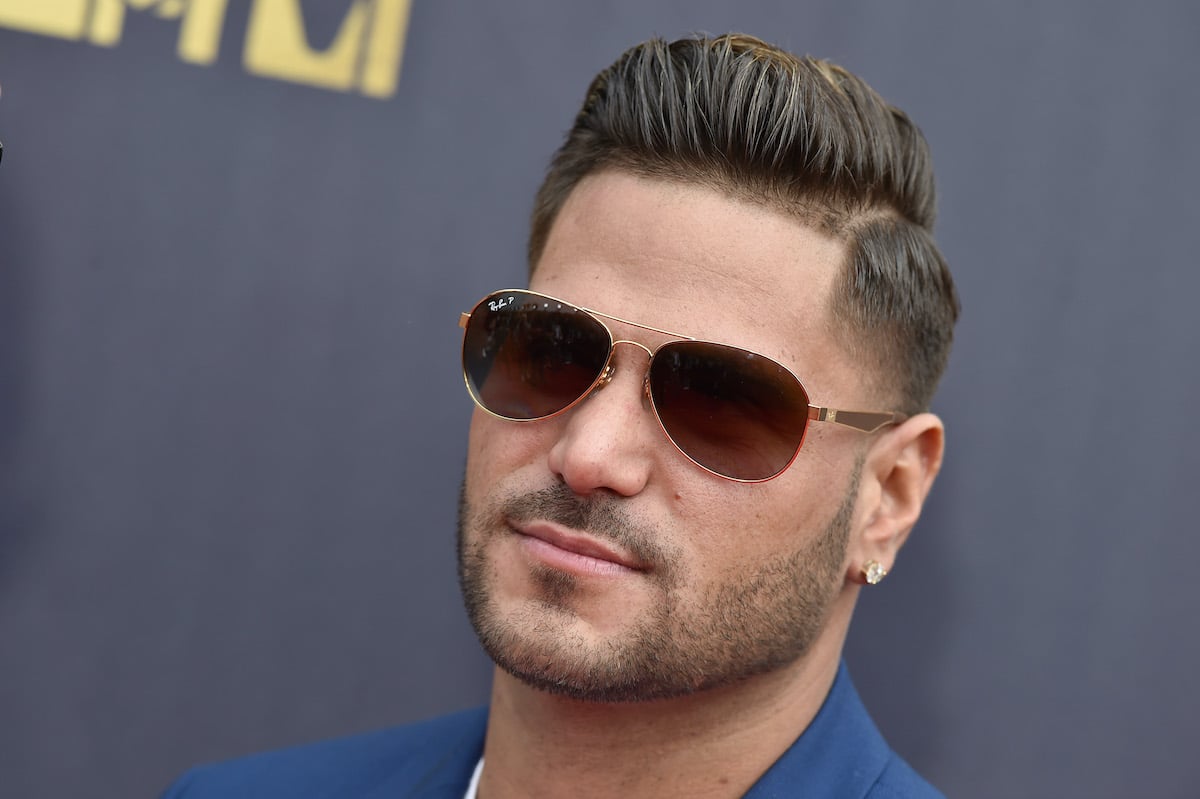 Ronnie Ortiz-Magro and Saffire Matos are an item
On Oct. 27, Ortiz-Magro revealed his new beau to the world. In the Instagram photo, Ortiz-Magro and Matos are kissing on a boat. Shortly after that post, he shared another photo with the caption: "You can't force happiness, when you know it's real you realize it eventually chooses you! #HappinessIsAGift #ThankFul."
As it turns out, Ortiz-Magro has been seeing Matos since early 2020. 
Ronnie Ortiz-Magro seems to have found his happiness in Saffire Matos
For the first time in a long time, it seems like Ortiz-Magro is happy.
"She's special to me," Ortiz-Magro told Us Weekly. "I met her back in February and we talked for four or five months and we really did have a strong connection and bond." Ortiz-Magro said the coronavirus (COVID-19) pandemic quarantine caused them to stop talking for a brief period. Fortunately, their feelings remained. 
"We kind of rekindled things right before I went back to film [Jersey Shore: Family Vacation] with the guys," he added. "And you know, it's different for me because I found someone that adds to my happiness." 
Ortiz-Magro admitted that Matos offers him what he was missing in the past. 
"She supports me," the Jersey Shore star said. "She loves me and that's something that I've always looked for. And I feel like that's [some]thing that I have not gotten in return and it's [some]thing that I've always given to other people."
While Matos won't likely be part of Jersey Shore: Family Vacation this season, fans are happy Ortiz-Magro is in a healthy place. 
Ronnie Ortiz-Magro isn't the only one in a new relationship 
Pauly DelVecchio is also in a relationship this season. He is currently dating Double Shot at Love star Nikki Hall. Fans will get to see Hall meet the rest of the roommates in new episodes of Jersey Shore: Family Vacation. 
"They're a difficult bunch," DelVecchio said of having to introduce Hall to his roommates. "They look out for my best interests so it's scary to bring a new person around them. I was nervous."
Fortunately, "it turned out to be OK." DelVecchio's roommates are supportive of his relationship with Hall.
"Love her," Deena Cortese said during their chat with Us Weekly.
"Yes, [she's] great," added Ortiz-Magro.
Fans will see a more present Ronnie Ortiz-Magro this season of 'Jersey Shore: Family Vacation' 
There's a lot for Jersey Shore fans to get excited about regarding season 4 of Family Vacation. Many people can't wait to see more of DelVecchio and Hall's relationship unfold. They have been a fairly private couple since announcing their relationship. 
Plus, Ortiz-Magro seems to be in a healthy place personally. After years of working on himself, fans are excited to watch Ortiz-Magro embrace his time with his roommates instead of harping on his past toxicity. 
"That's the biggest highlight of this next season," Vinny Guadagnino teased of Ortiz-Magro's new attitude. "Ronnie was present and there. That man showed up."