Ronnie Ortiz-Magro Steps Down From 'Jersey Shore: Family Vacation' For Mental Health, Fans Rally in Support
For Ronnie-Ortiz Magro, the last few weeks have been chaotic. After his girlfriend Saffire Matos had him arrested for domestic violence, many fans are worried about the Jersey Shore: Family Vacation star.
Now, with season 4B about to be released, others are curious about Ortiz-Magro's involvement in the MTV series. On May 13, 2021, Ortiz-Magro made a huge announcement involving his mental health and his future with Jersey Shore.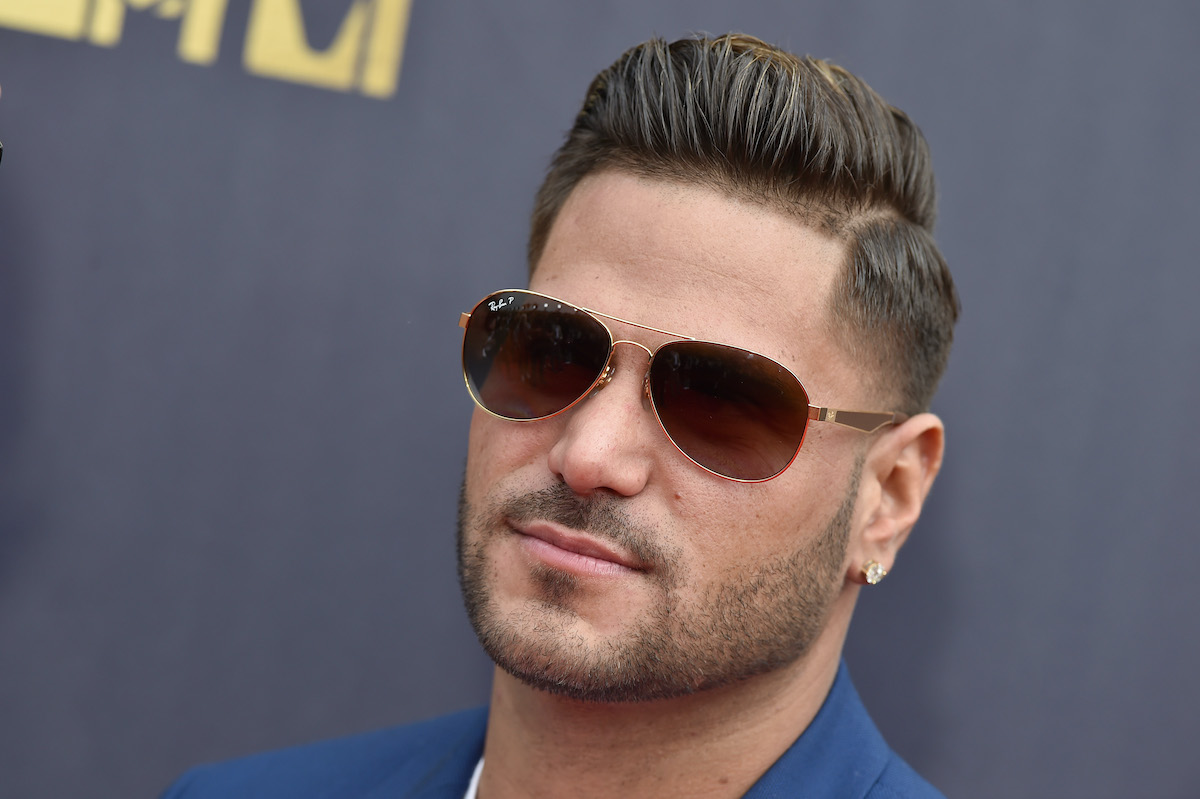 Ronnie Ortiz-Magro arrested but not charged with domestic violence 
On Apr. 22, 2021, police arrested Ortiz-Magro for domestic violence charges. According to a TMZ report, Matos had visible marks on her body when police arrived and Ortiz-Magro was the "aggressor" in the situation. 
"[She called the police] after they'd gotten into some type of argument that allegedly got physical," said the outlet. Despite making the call, Matos isn't pressing charges. However, Oritz-Magro's arrest did spark legal issues for him. 
He will not be charged with a misdemeanor, but he did violate his probation. The reality star will have to attend a hearing sometime next month.
'Jersey Shore: Family Vacation' Season 4 trailer features Ronnie Ortiz-Magro
After much debate around whether or not Ortiz-Magro is in the trailer for season 4B, one fan spotted him. "No amount of cropping could keep Ronnie's head from being in the trailer," a fan shared on Reddit. Other fans determined the trailer features his likeness, along with with DJ Pauly D's, on the side of a pizza food truck. 
"It's not a pizza place, it's a pizza food truck most likely sent by Pauly and Ronnie because they couldn't attend an event on the east coast due to [COVID-19]," one fan deduced. Since Jersey Shore: Family Vacation filmed before Ortiz-Magro's most recent arrest, many fans assume he'll still be featured in the new season. However, it's unclear if that's the case or 495 Productions will edit him out given some fan's request to have him fired. 
Petition to have Ronnie Ortiz-Magro fired from 'Jersey Shore' 
Ortiz-Magro's past with toxic relationships isn't a secret. Jersey Shore thoroughly documents his on-again-off-again relationship with Sammi "Sweetheart" Giancola. Meanwhile, Jersey Shore: Family Vacation captures his relationship with Jenn Harley. 
Some viewers are tired of the toxicity. Frustrated fans started a petition to have Ortiz-Magro removed from the show. "Ronnie Ortiz-Magro from MTV's Jersey Shore has abused women for far too long and it's time to put a stop to this," it reads. "He needs to be FIRED from MTV." Now, it looks like fans are getting their way. 
Ronnie Ortiz-Magro's decision to leave 'Jersey Shore: Family Vacation' and emphasize mental health
On May 13, Ortiz-Magro shared the following on his Instagram Stories: 
After talking to the team at MTV, we have mutually agreed that I will step away from the show while I seek medical treatment for mental health issues that I've ignored for too long. My number one goal now is facing my struggles head-on.

This process will be difficult, but my #1 priority is to get healthy and be the best man and the best father I can for my daughter.
The following morning, Ortiz-Magro shared a meme to his Stories regarding mental health. "Shoutout to every single person who battles through a mental illness every day of their life," the meme reads. "It takes real strength to fight a war inside your head 24/7." 
'Jersey Shore' fans support Ronnie Ortiz-Magro's mental health choices
Many fans are happy with Ortiz-Magro's decision to focus on his mental health. "I could never be happy to see someone lose their job & income," said one fan. "Hopefully, he gets treatment during this time. I hope he can return to the show a better man like Mike ['The Situation' Sorrentino]!"
"Ron should've gotten help for his issues a long time ago, another admits, adding how they hope he can commit to getting the help he needs. "I know many don't care for him, but I would love to see him in the future with a positive outcome of his life." 
For some fans, Ortiz-Magro stepping down isn't enough. "I wish MTV would come out with a statement stating they will not tolerate nor condone this type of behavior," one fan shared on Reddit. 
Hopefully, Ortiz-Magro gets the help he needs to prove "the comeback is always greater than the setback." 
How to get help: In the U.S. and Canada, text the Crisis Text Line at 741741 to reach a crisis counselor for support.