Ronnie Ortiz-Magro's Teeth: Why the 'Jersey Shore: Family Vacation' Star Had Work Done
The cast of Jersey Shore: Family Vacation isn't shy about getting procedures done. Most of the procedures they elect to have are part of the show or made known on social media. Ronnie Ortiz-Magro posts a lot on Instagram, but he has never really explained why he got work done on his teeth. Here's what we know.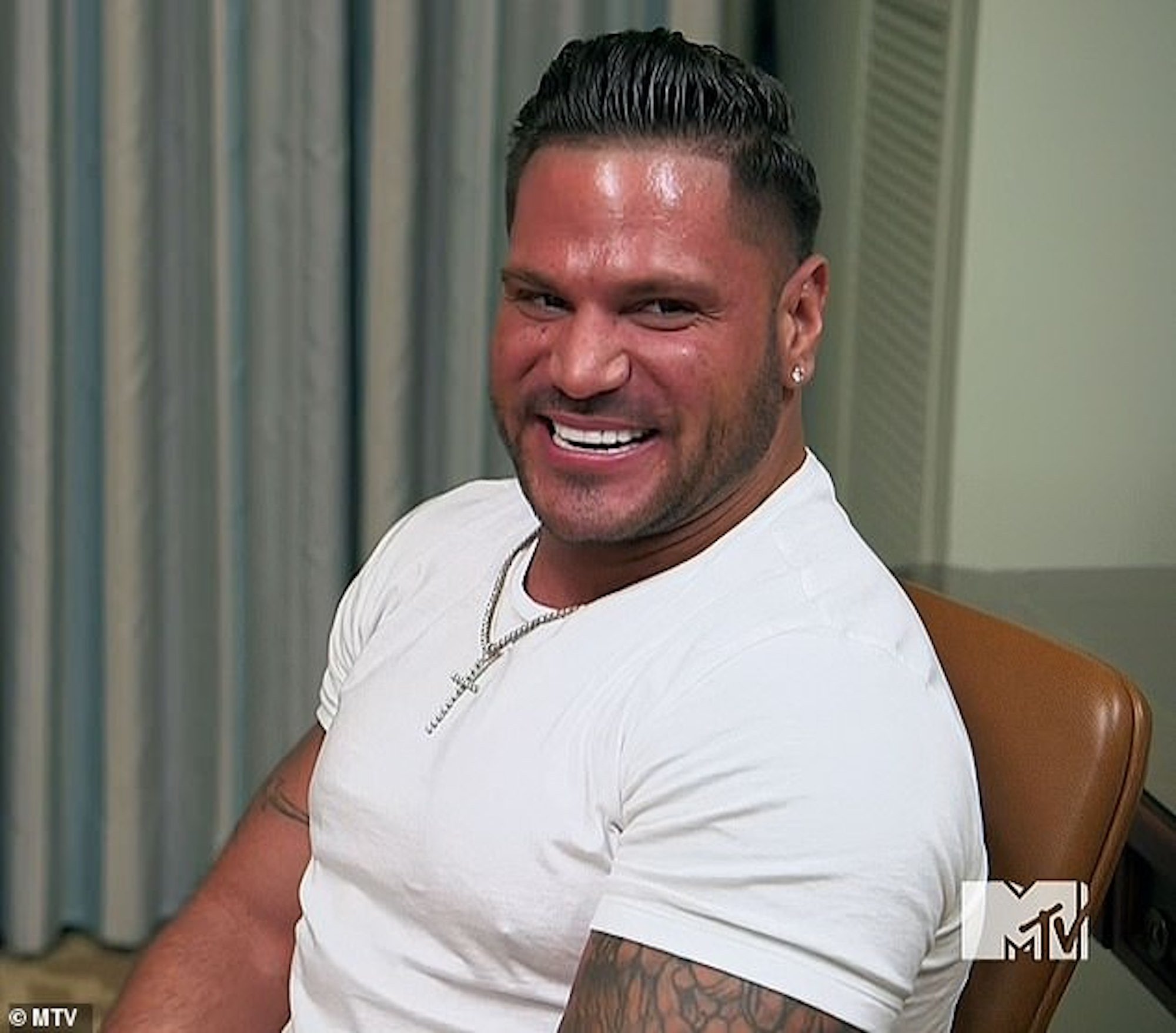 Ronnie Ortiz-Magro's chipped teeth
Back when Mike "The Situation" Sorrentino was planning his wedding, he sat with Ortiz-Magro to discuss the state of his relationship with Jenn Harley. Sorrentino married Lauren Pesce in November 2018.
"This mother-f—– don't have no teeth," Sorrentino says in a Jersey Shore: Family Vacation clip. "Straight one-two to take out the bottom teeth. Ron, I love you, but take 20K back from Jenn and get some new teeth."
Ortiz-Magro's bottom teeth were missing presumably as a result of a physical fight between he and Harley. Their drama-filled relationship was heavily documented by the media, as discussed in Ortiz-Magro and Sorrentino's conversation. The couple, who started dating in 2017, were trying to work things out at that point. Eventually, Harley and Ortiz-Magro split.
Jenn Harley allegedly chipped Ronnie Ortiz-Magro's teeth, sparking dental surgery
In January 2019, Ortiz-Magro alleged to police that Harley threw a glass ashtray at him, hitting his face (via PopCulture). The reality TV star reportedly had pictures with a split lip and swollen nose. While it was never confirmed, the clip of Ortiz-Magro and Sorrentino's chat implies Harley is at fault for the chipped teeth.
Later in 2019, Ortiz-Magro sought mental health help at a rehab. "I went 30 days in treatment," he tells Vinny Guadagnino and Pauly DelVecchio. "Too much s— was going on. I was just in it and I couldn't see, took time to reset. I had to do what I had to do for myself [and] the baby, because the decisions I was making were not the decisions a father should make."
Guadagnino and DelVecchio celebrated Ortiz-Magro for taking those steps. "It's a whole new Ronnie," Guadagnino told cameras. "A new spirit, new clothes, new teeth! Holy s— teeth." It's unclear when Ortiz-Magro had the procedure on his teeth done, but it took place sometime in 2019.
'Jersey Shore: Family Vacation' Season 5 might feature Ronnie
MTV has yet to confirm another season of Jersey Shore: Family Vacation. However, the roommates have shared footage of themselves filming on social media, leading many fans to believe the announcement for season 5 will come any day now.
In May 2021, Ortiz-Magro announced his exit from the show to once again focus on his mental health. The news came after his April 2021 arrest. His now-fiancé, Saffire Matos, called police regarding a domestic dispute.
Now, things are looking up for Ortiz-Magro, who told TMZ he was four months sober in August 2021. In those four months, Ortiz-Magro focused on being a full-time father and his relationship with Matos.
RELATED: Nicole 'Snooki' Polizzi Once Said This Is Why She and Jenni 'JWoww' Farley Are Best Friends
While he was away from the MTV series, Ortiz-Magro kept in contact with producers. "Hopefully the end of season 5 [I'll be back]," Ortiz-Magro added. "All the fans love me and I love them too, so I'll give them what they want." For now, Ortiz-Magro is focused on wedding planning with Matos and his daughter, Arianna Sky.
Stay tuned to Showbiz Cheat Sheet for updates on Ronnie Ortiz-Magro and Jersey Shore: Family Vacation. 
How to get help: In the U.S. and Canada, text the Crisis Text Line at 741741 to reach a crisis counselor for support.