Rosanna Cecconi From 'Paradise Hotel' Said She Focused More on Friendships Than the Money
Rosanna Cecconi was an original Paradise Hotel guest and went crazy when she drank too much. For example, she screamed at her partner, Tyler Berta, for talking to a new guest, Kaitlin Reagan. She also went face to face with Nicole Jet Life.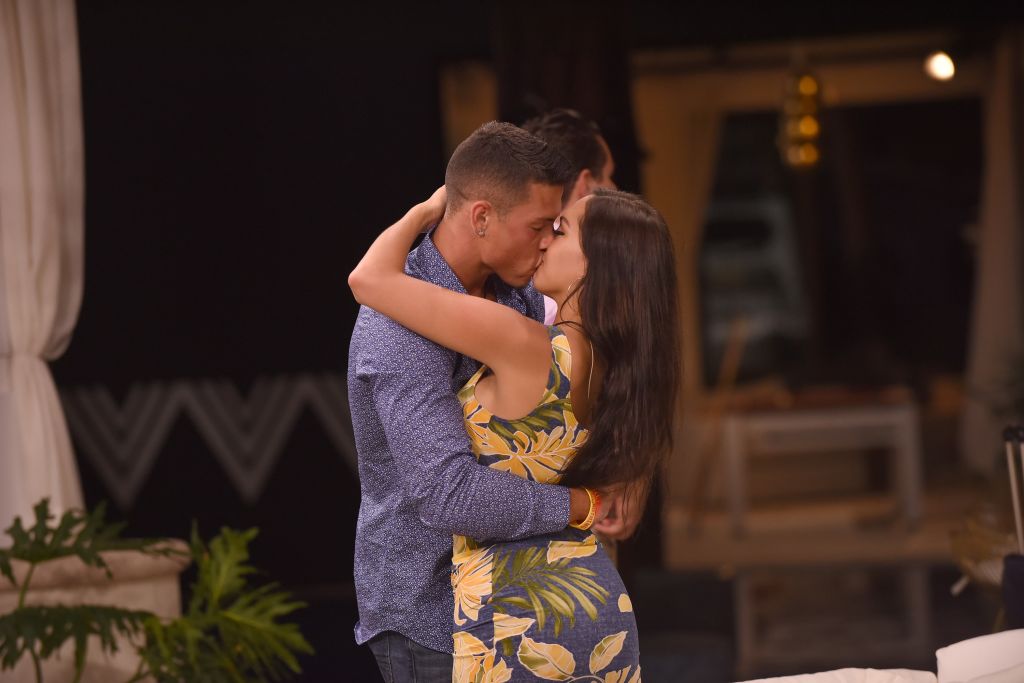 Her connection with Berta used to be one of the strongest in the hotel, until his ex, Shailee, checked in. Cecconi posted a YouTube video where she addressed Reagan's claims about her elimination. Does she still talk to Berta? Find out more below.
Rosanna Cecconi addressed Kaitlin Reagan
Cecconi negated and confirmed several things Reagan said in her Youtube video. For one, while she admitted she did want to be friends with Reagan initially, Berta is the one who told her not to trust Reagan. Additionally, Cecconi said she did tell Reagan that she couldn't talk to Berta in the hot tub. However, Cecconi claims it was a sarcastic joke.
The reason why she got so upset that Reagan and Berta were privately talking is that she felt Berta was being hypocritical. For example, he told her not to talk one-on-one with Jair Bernier and Kyle Rydberg when they were voted into the house because he didn't want to risk them choosing her in a check-out ceremony. Therefore, she didn't understand why he would talk to Reagan privately after she was voted into the house.
Also, Cecconi said the reason why Reagan thought she was trying to eliminate her is because of Smith. Apparently, Smith said Reagan was planning on sending Garcia home, so Cecconi told Garcia out of loyalty. Cecconi also explained that she told Garcia she found him attractive but never pursued the connection because she felt more loyal to Berta. She tried to team up with Garcia because Reagan wanted to send him home and Berta might pick Shailee at the ceremony.
Cecconi stood behind Garcia at the check-out ceremony because she trusted he would follow his initial pact to have her back. Berta also told Cecconi that Garcia would pick her. Cecconi admits Reagan surprised her by claiming they were at war because she didn't come to Paradise Hotel to fight with anyone.
What happened between Rosanna Cecconi and Nicole Jet Life?
In another drunken night, Cecconi and Jet Life got into an argument the night she checked into the hotel. Cecconi explained she told a traumatic story that happened to her family during a game of pool. Jet Life interrupted Cecconi rudely by asking if she finished talking, so Cecconi would complete her turn. Cecconi admitted she was drinking too much and has a "feisty side," so they ended up fighting.
Does Rosanna Cecconi still communicate with Tyler Berta?
Cecconi said she and Berta have had one conversation after Paradise Hotel to clear the air, and haven't spoken since. She also admitted she was confused when Berta's ex checked into the hotel because he never acted like he missed anyone from home.
According to Cecconi, Berta told her he wanted to take her on a date outside of the hotel. However, she saw a different side of him when Shailee arrived, so she has no interest in dating him. Cecconi admitted she would have chosen Bobby Ray, but picked Berta because they are both from Chicago, Illinois.
In retrospect, Cecconi said she would not have drunk as much and would not have had as big of a heart. She claimed she cared too much about building friendships and make connections, instead of focusing on the $250,000 prize.