Rosario Dawson Reveals Her Wellness Routine
Rosario Dawson is an actress who rose to fame in the 1990s with films like He Got Game (1998), Josie and the Pussycats (2001), Men in Black II (2002), and Rent (2005). Since then, Dawson has been in a large number of movies and even adopted a daughter.
It's clear that she is a rather busy person, so maintaining a mentally-healthy headspace is a priority for Dawson. She recently sat down to share with Women's Health about her wellness routine, so read on below to find out what Dawson does to make sure she is taking care of both her mind and body.
Rosario Dawson has struggled a lot mentally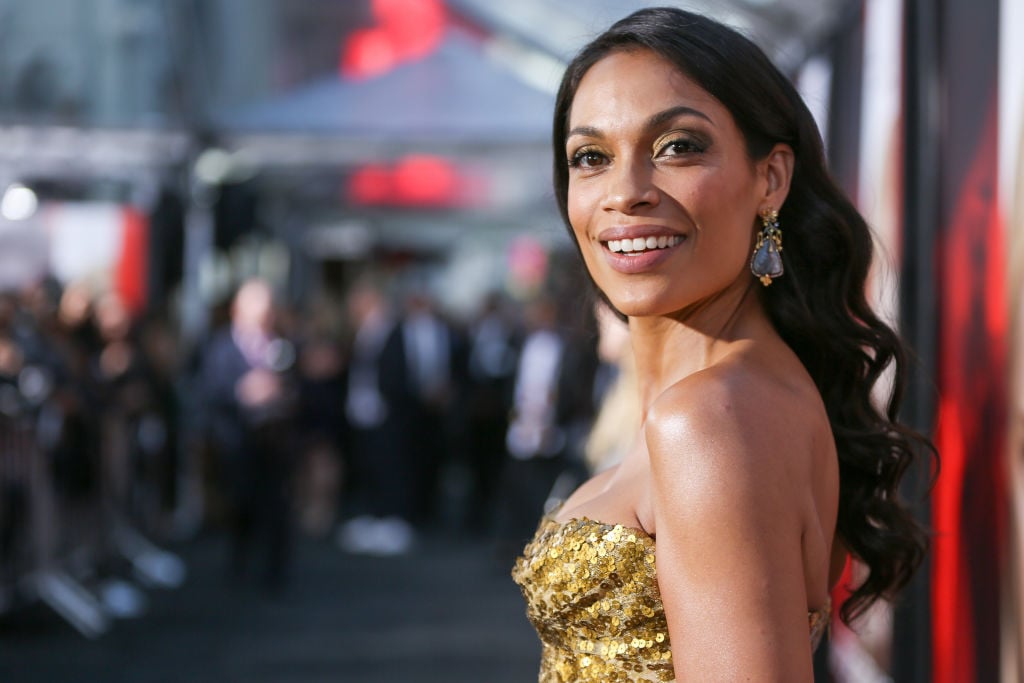 Life has not always been easy for Dawson.
When she was a child, she was raped and molested, as she once shared on the feminist podcast Morado Lens. Dawson was talking about the subject of workplace harassment, but she decided to reveal her experience with abuse as a kid.
"I was raped and molested as a child, so for me the world was like that since I was a child," she said. "So when I saw it at the workplace, it wasn't foreign to me. It was like, well, that even happens within family. It happens with people that are supposed to take care of you when you're a child."
She has also been open about struggling with anxiety, though she did not clarify whether she was diagnosed with an anxiety disorder or not. In any case, Dawson definitely knows a thing or two about being in high-stress situations and having a lot on one's mind.
Rosario Dawson wants to take care of her well-being for her daughter
Dawson adopted a 12-year-old girl named Isabella in 2014.
Speaking to Women's Health, Dawson shared that she tries to be happy and positive in order for her daughter to have a good role model to look up to. Dawson said: "Kids don't listen to you; they emulate you. I was always looking around the corner, wondering when my life was going to properly start. I'm in a different space to enjoy it now. I need to model that."
She also finds going to family therapy with her daughter helpful, especially since it helps Dawson discover how her past trauma affects her life today.
Rosario Dawson also takes time out for herself
When Dawson has time, she enjoys relaxing by herself, though Dawson admitted that it is still something she is learning about.
"I will take a bath or do a face mask or read something poetic that's just for me," Dawson shared. "It's only been in recent years where I'm like, 'Let me get a massage.' It's actually necessary. If I don't prioritize mindfulness, I am not going to be there for everybody in the way I need to be."
Another thing Dawson does is stay active. Going to the gym is not her thing, but Dawson enjoys dancing "for hours to Afrobeat, '80s music, or house music."
Rosario Dawson tries to eat healthy
Of course, an important part of having a healthy mind is to make sure that the food one eats will contribute to one's well-being.
In 2019, Dawson opened up about the fact that she started eating vegan to help fight anxiety. As such, she eats a lot of plant-based meals that include things like spinach, potatoes, yams, and vegetables. However, she still enjoys fish a lot and is not afraid to eat some here and there.
She shared with Women's Health that she is also cutting back on drinking alcohol and smoking weed in the coming year.
"I want to have as much clarity as possible and be very intentional about every day," Dawson said.