What Is Rosé From BLACKPINK's Favorite Color?
Rosé loves music, Flaming Hot Cheetos, and spending time with the other BLACKPINK members. She also shared her love for certain colors and even certain shades of pink.
Here's what we know about the idol behind songs like "Gone" and "On the Ground."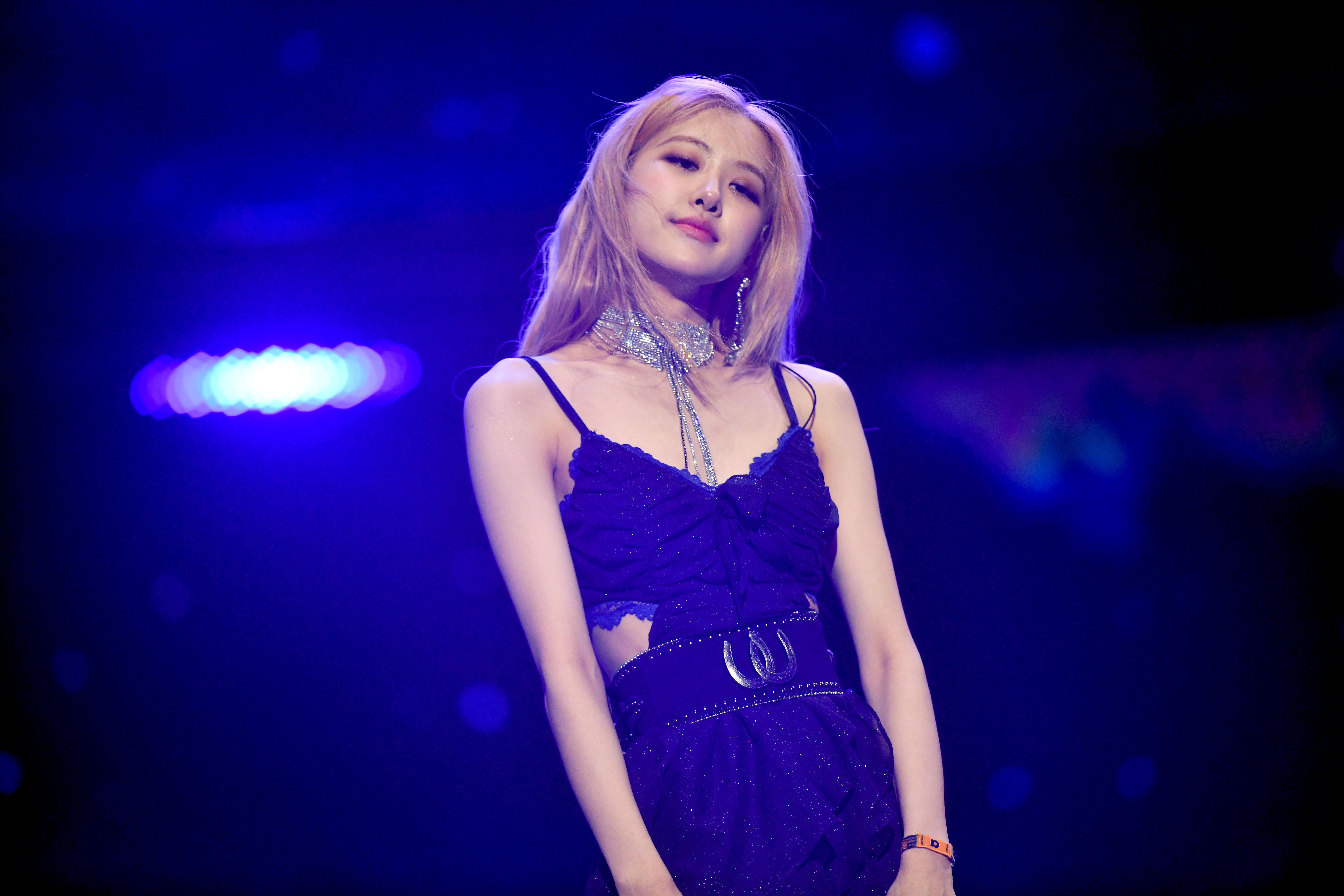 Rosé is one of the singers in the award-winning K-pop group, BLACKPINK
These idols often mention black and pink as two of their favorite colors. Along with Jennie, Jisoo, and Lisa, Rosé is one of the performers in BLACKPINK, appearing on songs like "How You Like That" and "Pretty Savage." Rosé functions as one of the singers for the group, also dancing during live performances and music videos.
Together, these artists performed at the Coachella Valley Music and Arts Festival and broke records on platforms like YouTube. Rosé also premiered music as a solo artist. That includes the 2021 releases "On the Ground" and "Gone."
What is Rosé from BLACKPINK's favorite color?
Although Rosé sometimes discusses her favorite snacks and brands, fans are split when it comes to her favorite color. According to K Profiles, her favorite color is blue, as stated during a V Live stream during 2017. 
According to the BLACKPINK Fandom, her favorite color is baby pink. In fact, the idol has specifically mentioned that baby pink is her favorite shade of pink, even dying her hair that color for a period of time.
"This is pink. That is what's most important," Rosé said while holding up a hairbrush during one video, according to a fan translation. "This is pink. Baby pink. Baby pink is the prettiest pink. It's not hot pink, it's baby pink."
In a separate clip from one BLACKPINK music video set, Rosé cried with her baby pink hair, saying, "he brought the wrong type of pink."
BLACKPINK Fandom also mentions the favorite colors of other idols in this K-pop group. That includes Lisa, whose current favorite color is yellow. Jisoo's favorite color is purple, while Jennie's favorite color is black.
Rosé shares some of her favorite things with BLACKPINK fans
While answering fan questions, Rosé shared a few of her favorite snacks — meat pies, sausage rolls, shepherd's pie, and fish and chips. She also loves the unusual combination of sweet potatoes and kimchi.
"Sweet potato can be very sweet and kind of hard to swallow at times," Rosé said during an interview with MTV Music. "The kimchi acts like a pickle. It refreshes and your taste buds!"
According to BLACKPINK Fandom, the artist is a fan of Flaming Hot Cheetos and pizza with pineapple. Rosé is also a fan of fashion, appearing as a brand ambassador for Tiffany & Co and the fashion house Saint Laurent. 
Music by BLACKPINK, including their recently released single with Selena Gomez, "Ice Cream," is available on most major music streaming platforms.
RELATED: BLACKPINK's Lisa Reveals 1 of Her Outfits Unexpectedly Got Changed During the 'Lovesick Girls' Video Shoot