Rose Hanbury Was Reportedly Not The First Time That Prince William Cheated On Kate Middleton
Prince William's perfect marriage to Kate Middleton might be on the rocks. A few months ago, rumors surfaced that William had cheated on Middleton with a close friend of the family named Rose Hanbury. The cheating scandal made headlines, overshadowing every other storyline related to the royal family, including Prince Harry and Meghan Markle's first pregnancy. New developments, however, indicate that Hanbury may not have been Williams' first mistress.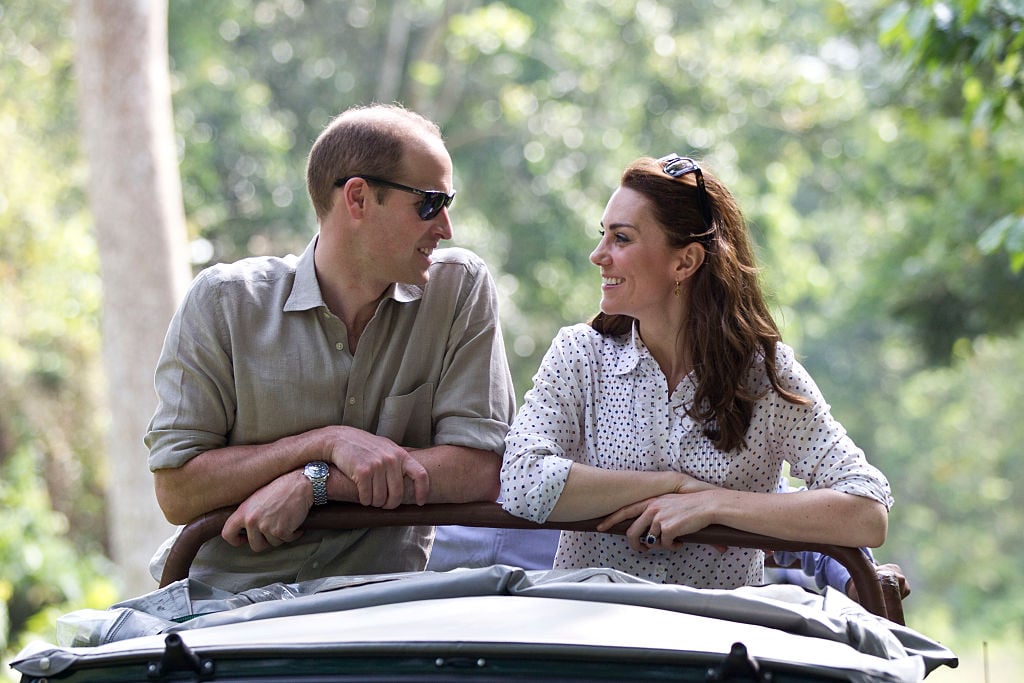 Inside Prince William and Middleton's first breakup
William and Middleton met when they were enrolled at St. Andrews in 2001. The two started off as friends, though things quickly took a romantic turn and they were dating before the end of their first year together. The pair opted to keep their relationship quiet throughout their college days, though increasing pressure from the media resulted in their first split in 2004.
According to Style Caster, a new book about Middleton, titled Kate: The Future Queen, claims that William's unfaithfulness also played a part in their breakup.
At Prince Williams' birthday party in 20014, author Katie Nicholl says that William completely ignored Middleton in favor of another girl named Jecca Craig. The mystery girl was an old pal of William and reportedly traveled from Kenya to attend the bash. Nicholl claims that Middleton was not aware of William and Craig's romantic past and was not happy when he paid her more attention.
"Kate didn't know whether they had been romantically involved or not, but she noted that Jecca had been seated at the head table next to William, whereas Kate had to raise her glass to toast the prince from afar," Nicholls shared.
Middleton gets more suspicious
Prince Williams' behavior at the party was the first time Middleton questioned his faithfulness. The future Duchess of Cambridge was also aware that William was hanging out with an American named Anna Sloan, which did not help the situation.
Although Middleton did not confront William about her suspicions, she allegedly had serious doubts about their future together. Unfortunately, this was not the only time William and Middleton called it quits.
Fast forward three years and the pair once again decided to part ways. The 2007 split reportedly happened after William was caught flirting with a woman at a local bar. The incident made headlines at the time, which resulted in a blow-up fight between William and Middleton.
The fact that William was training at the Royal Military Academy did not help the situation. He also mishandled Middleton's 25th birthday, which was another reason she was unhappy in the relationship.
Prince William allegedly cheats yet again
A few months ago, Prince William's cheating ways resurfaced after reports indicated he had an affair with Rose Hanbury. William and Middleton only live a few blocks away from Hanbury and her husband, and the two couples have appeared in public together on several occasions.
The cheating rumors surfaced after the media learned of a feud between Middleton and Hanbury, and royal watchers assumed that their fight probably had something to do with William.
So far, no evidence has surfaced to back up the claims of an affair. Kensington Palace has not addressed the rumors, and William has not given any indication that anything is amiss in his marriage.
Even still, the cheating allegations have persisted in the media, especially considering how the royal family has scrambled to keep the quell the rumors. Given Prince Williams' past behavior, it seems like Kate Middleton might have good reason to question the nature of his relationship with Hanbury.
How has Hanbury responded to the rumors?
In the weeks and months following the cheating scandal, Hanbury largely stayed out of the public eye. But once the rumors quieted, Hanbury started making public appearances once again.
In fact, Hanbury and her husband are set to host a large art display this summer. It is unclear if the couple has invited the Duke and Duchess of Cambridge to the event. Considering the scandalous nature of the situation, there is a good chance William skips out.
Unfortunately, it does not seem as though the Prince William Kate Middleton cheating rumors are going to die down anytime soon. There is some hope that the attention turns to William's younger brother, Prince Harry, who recently welcomed his first child with Meghan Markle. The former actress gave birth earlier this month to a healthy son, Archie Harrison Mountbatten-Windsor.