Why Did Rose McGowan Call Her Former 'Charmed' Co-Star Alyssa Milano a 'Fraud'?
Feuds between co-stars aren't uncommon in Hollywood. Things can get rough on set. However, many manage to patch things up in the years after. This doesn't appear to be the case for former Charmed actors Rose McGowan and Alyssa Milano, who have only grown further apart since the series ended. Learn why the former hurled insults at the latter in April 2020.
Alyssa Milano and Rose McGowan starred in 'Charmed' together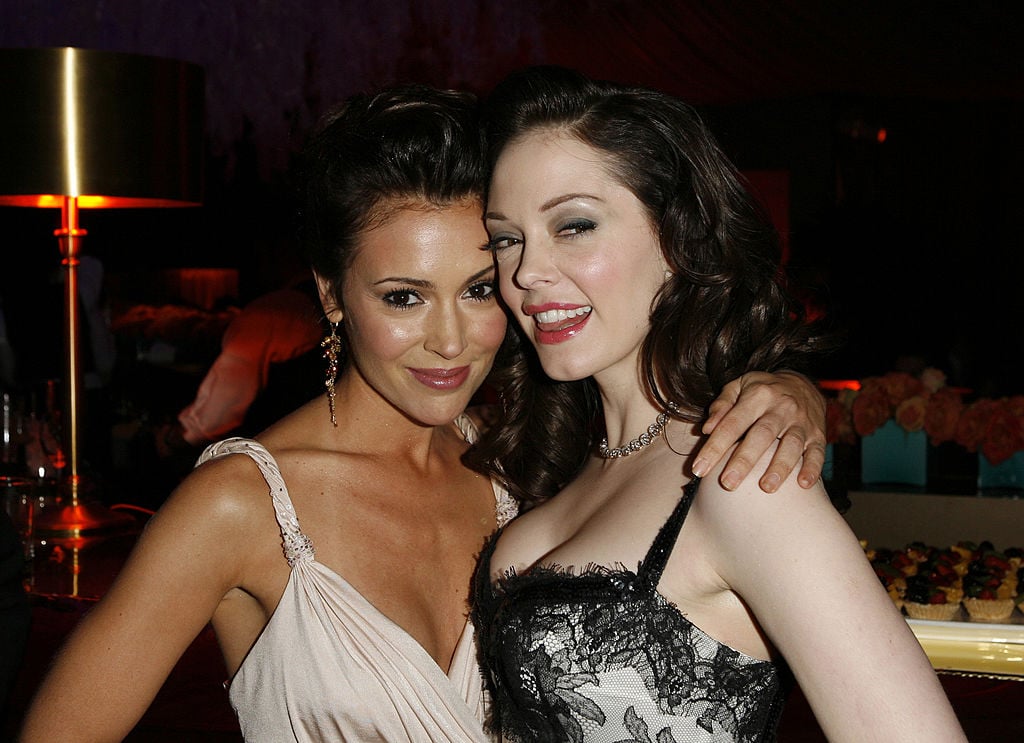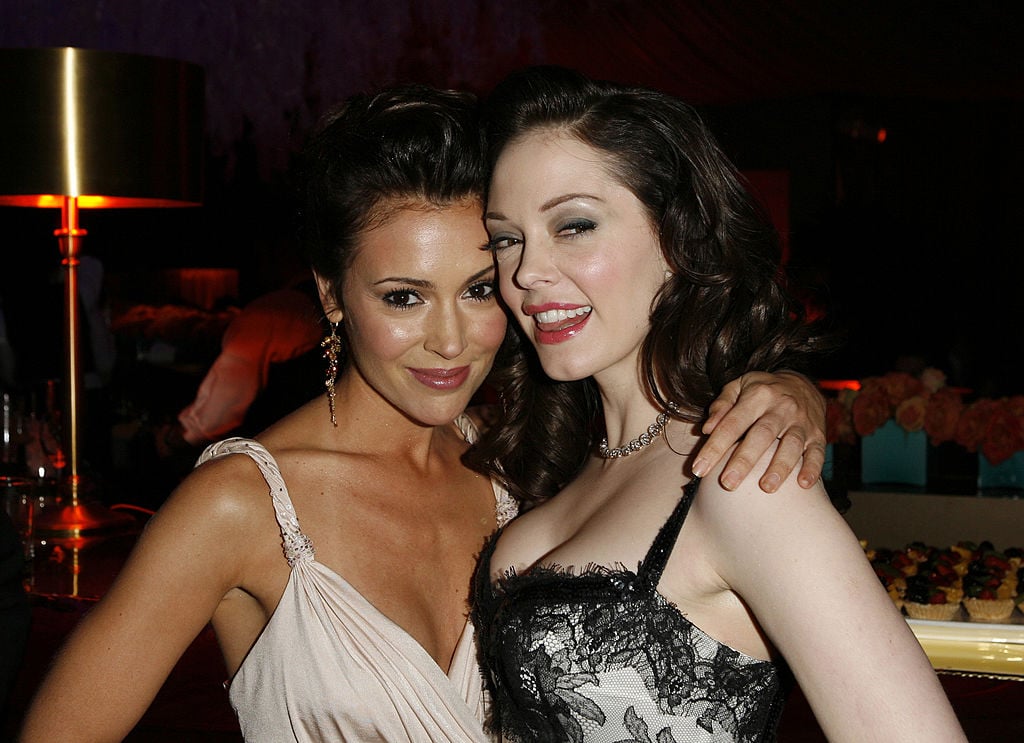 Chances are, if you're familiar with these two actors, it's because of Charmed. The WB series began in 1998, and starred Milano, Shannen Doherty, and Holly Marie Combs as the Halliwell sisters, witches who possess various magical powers.
However, Doherty and Milano allegedly did not get along. Given Milano's star power from her time as a child actor on Who's the Boss?, the powers-that-be sided with her. Doherty was written off the show at the end of Season 3. Shortly thereafter, McGowan entered as their half-sister. She remained on through the series finale with season 8.
Both focused on feminism in recent years
It's been nearly 14 years since Charmed went off the air — in fact, it recently received the reboot treatment. And in the time since, a lot has changed. McGowan became one of the names and faces most associated with the Harvey Weinstein case, being among the first to go on record that he raped her. She has continued to act, but sparingly.
Milano, meanwhile, has continued to act primarily on TV, appearing in such series as Insatiable and Wet Hot America Summer: Ten Years Later. She also reunited with her Charmed co-star Holly Marie Combs for a 2019 episode of Grey's Anatomy. Milano hosts a podcast, Sorry Not Sorry, and has been known to champion causes like Me Too and Time's Up.
They've been feuding for a while now
The feud between the two isn't a new one. Back in 2018, when McGowan did Nightline, she said of Milano, "I don't like her. 'Cause I think she's a lie." She criticized her former co-star's efforts in the Time's Up movement, citing her marriage to CAA agent David Bugliari as part of the problem. Milano only had kind words for her McGowan in returns.
Over the years, the two have continued to post photos from their Charmed days. However, they tend to not acknowledge the other in these. McGowan has posted images (like the one above) and not tagged Milano, while Milano often posts photos from the pre-McGowan era of the show.
McGowan on Milano's latest comments regarding Joe Biden
Now, their feud has escalated. On April 6, 2020, Milano shared a video of herself explaining why she's continued to support Joe Biden during his run to be the Democratic candidate for president in 2020. She shared this amidst the sexual assault allegations against Biden.
McGowan reiterated her comments from more than two years prior in a tweet at her former co-star. "You are a fraud," she wrote. "This is about holding the media accountable. You go after Trump & Kavanaugh saying Believe Victims, you are a lie. You have always been a lie." This doesn't look like a feud that will be ending any time soon.