Roseanne Barr Made History at The MTV VMAs
The MTV Video Music Awards has been a staple in pop culture and one of the most anticipated awards shows of the year. The show has some of the most memorable moments in musical history, including the infamous three-way kiss between Madonna, Brittany Spears, and Christina Aguilera – and Miley Cyrus' headline-making attempt at twerking. But there's also been some history-making moments, including comedian Roseanne Barr becoming the first woman to host the award show in 1994.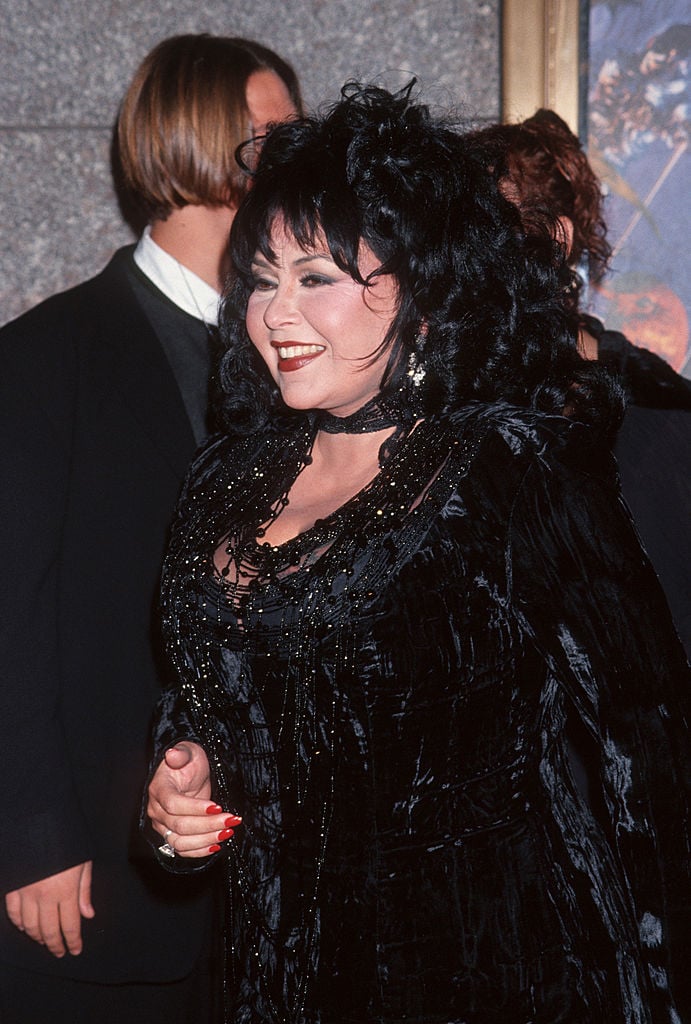 Roseanne Barr was the first woman to host the VMAs
Barr's career was on fire in 1994, for both good and bad reasons. Her ABC sitcom Roseanne remained a ratings hit and she was executive producer of several other projects. Simultaneously, she made headlines for things that were perceived as not so great.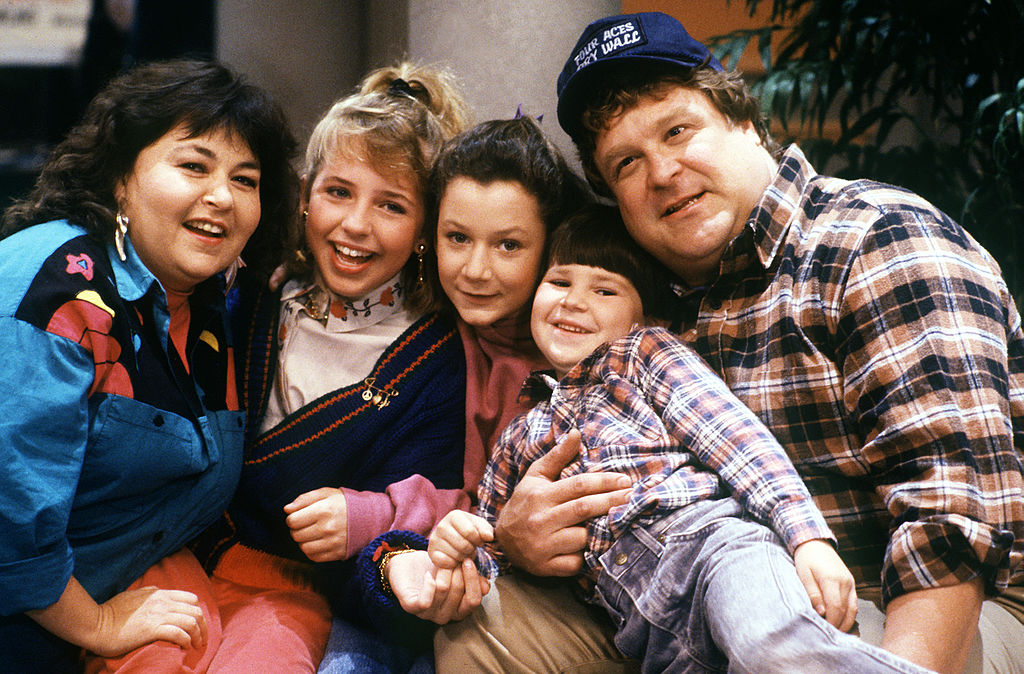 Related: 'Roseanne': Surprising Things You Probably Didn't Know About the Cast and Show
Four years earlier, she'd married comedian Tom Arnold, and they stayed in the headlines with rumors of infidelity, insiders claiming that Arnold was using his wife for comedy come-up and constant rumors of an impending divorce. By 1994, their tabloid filled romance was fizzling and Barr released her second memoir. She followed it up with an impressive feat when she received a call from MTV.
Barr became the first woman to host the MTV Video Music Awards solo during the 11th annual ceremony. The award show took place at New York City's Radio City Music Hall. 
How did Roseanne Barr do as host of the VMA's?
The VMA's was Barr's chance at a semi-comeback after a disastrous amount of negative PR her marriage to Arnold brought her career. Dressed in an all-black, form-fitting sequined dress, Barr commanded the stage. There was plenty for Barr to joke about, starting with calling the venue a "dump." 
Barr first started off by making jokes about herself, talking about her multiple personalities. She'd also underwent several plastic surgery procedures and was excited to debut her new look, a slimmer waist than before, and a more sexy wardrobe than fans were used to seeing.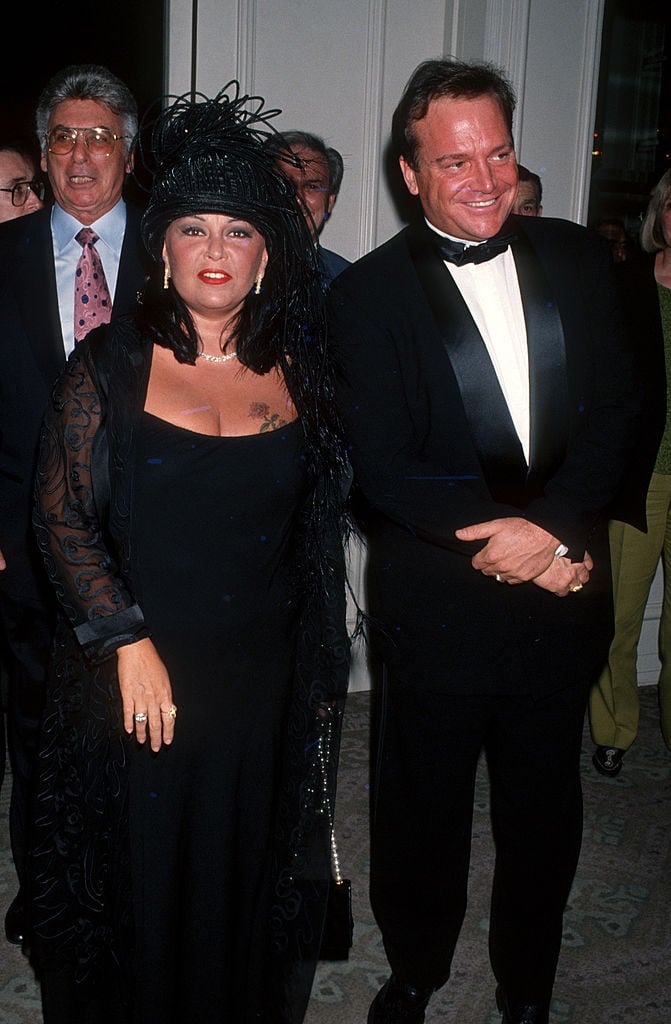 On the heels of her filing for divorce from Arnold, Barr did not hold back. "People ask me if I'm upset about my divorce – no, I'm not upset about my divorce, I'm only upset that I'm not a widow," she said about Arnold. The jab at Arnold received the most applause as their marriage had been heavily criticized and by then, Arnold made plenty of enemies in Hollywood. 
"I learned a very valuable lesson that I'm never ever getting married again," Barr said. "I figure, 'Why buy the bull when you can get the horns for free?'"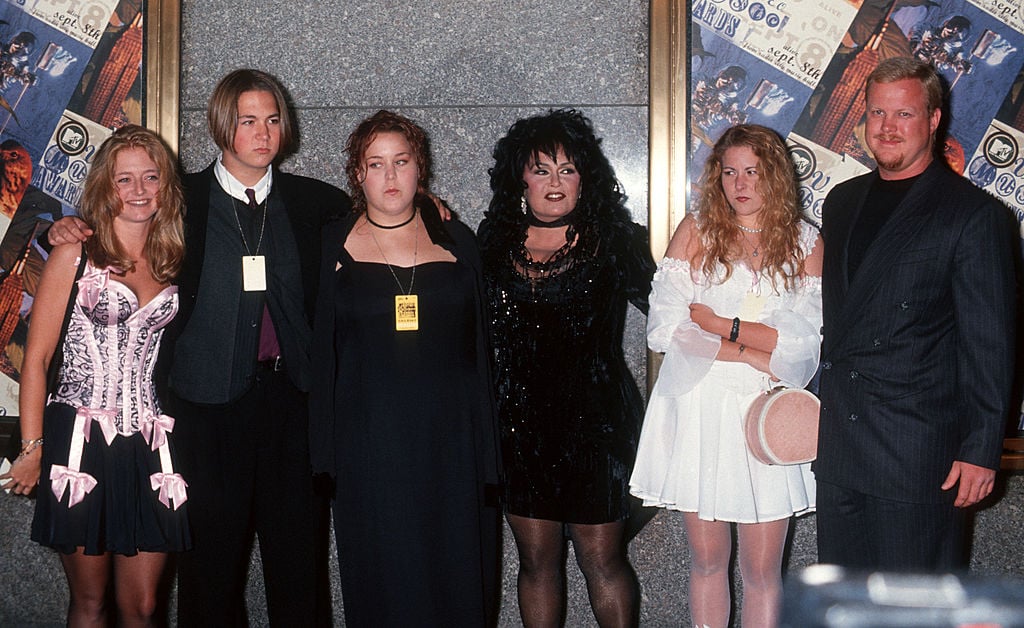 She didn't spare celebrities either. Throughout the show, she gave her opinion on what was taking place in pop culture at the time. The world was closely watching to see if Michael Jackson and Lisa Marie Presley's marriage would survive and Barr wasted no time in cashing in on the jokes. "And just think, nobody thought this would last," she said.
The show aired on September 8, 1994, and was watched by over 5.3 million viewers during its three-hour airing. Barr as the host marked the last a woman hosted the show until Chelsea Handler hosted in 2010. Handler's show generated over 11 million viewers and was the largest in viewership since the 2002 award show.