Rosie O'Donnell Recalls Leif Garrett and Farrah Fawcett Using Drugs Before Her Talk Show: 'This Is the Saddest Thing I've Ever Seen'
Rosie O'Donnell is one of the most recognizable faces in talk show history. The comedienne has built her name and diversified her portfolio to include acting credits and hosting several shows. Given her extensive years in the spotlight, O'Donnell has seen a lot. In a recent interview, the star revealed that she saw Farrah Fawcett and Leif Garret using drugs right before her talk show, calling it "the saddest thing."
How did Rosie O'Donnell become famous?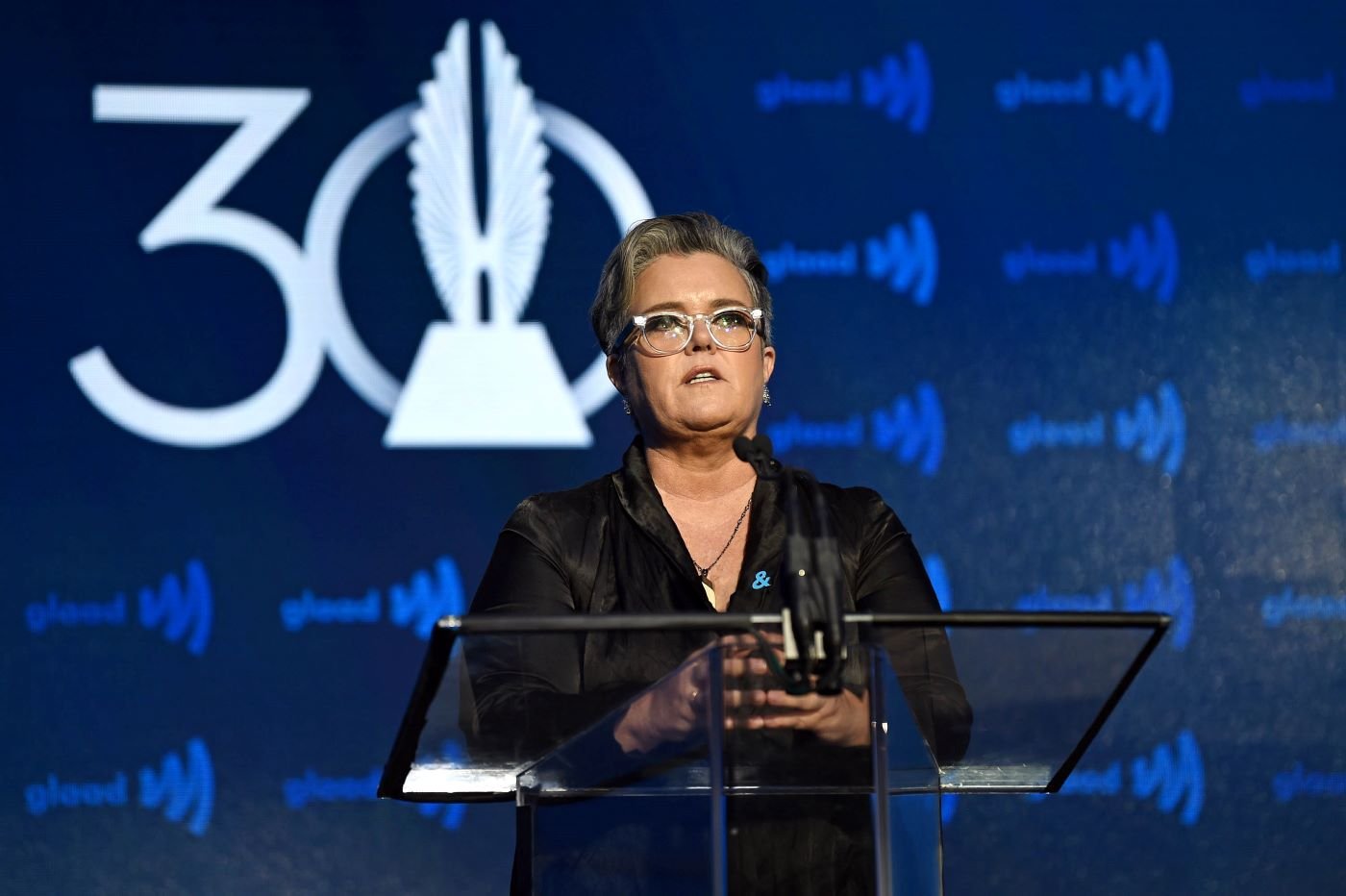 O'Donnell began her career as a stand-up comedian before making it big on Star Search. She then moved to act with Gimme a Break playing Neil Harper's neighbor. In 1992 O'Donnell landed a part in Stand By Your Man alongside Melissa Gilbert, but the show didn't do well.
The star appeared on A League of Their Own that same year, playing Madonna's best friend. She appeared in several hits like Wide Awake, Sleepless In Seattle, and Beautiful Girls before finally hitting it big with her own daytime talk show, The Rosie O'Donnell Show.
O'Donnell capitalized on the show's fame, and it proved to be a hit, winning several Emmy awards. Part of the show's charm was her light-hearted banter with her guests, which earned her the nickname "The Queen of Nice."
O'Donnell used her show's success to promote upcoming shows and movies by reviewing them and giving her audiences tickets with giveaways. The Rosie O'Donnell Show remained on air for seven years before the host left in 2002. Caroline Rhea took over her time slot with The Caroline Rhea Show, which ran for one season.
O'Donnell calls fame a 'tidal wave'
People react to fame differently. While for others, it may seem like a dream come true, others feel it is limiting. O'Donnell recently sat down with Danny Pellegrino on his Everything Iconic Podcast to talk about her career and achievements, and the topic of fame came up.
Pellegrino asked the comedian if she saw many people becoming famous when she was starting. She said, "yes, well, first of all, to be cast in my first movie as best friends with Madonna gave me a look at fame up close and personal at a time when I didn't really have any. I was worried about the sort of prison-like feeling of it."
The actor continued noting that Madonna's fame restricted her movements, saying the singer "couldn't go anywhere." O'Donnell said, "that's not my kind of fame, but that once-a-generation kind of fame is really a tidal wave." The talk show host also said she saw how fame affected some of the guests on her show, recalling back to her experiences with celebrities like Fawcett and Garret.
She said she saw people doing drugs in dressing rooms before appearing on stage, saying that she thought it interesting that Garett would take part in drug-fueled activities at a time when "he was coming out to promote his sobriety." She continued, "at the commercial, I told Farrah Fawcett—'Farrah, you have something on your nose.' It's like this is the saddest thing I've ever seen."
Where are the stars now?
Ever since she left her talk show, O'Donnell has appeared on The View twice and has starred in Impractical Jokers, America, and Bomb Girls. She is currently rebooting various hit shows such as The L Word and A League of Their Own.
Fawcett was perhaps most known as one of the original Charlie's Angels. At the height of her fame, she had received six Golden Globe award nominations and four Primetime Emmy award nominations. The actor died in 2009 from cancer.
Garret achieved notoriety in the '70s as a singer, actor, and songwriter appearing in God's Gun, Skateboard, and The Outsiders. His music career also flourished with his first self-titled album topping charts. He, however, became known for his substance abuse and several run-ins with the law.
How to get help: In the U.S., contact the Substance Abuse and Mental Health Services Administration helpline at 1-800-662-4357.
RELATED: Rosie O'Donnell Calls Out Multi-Millionaire David Foster for Only Contributing $1,000 to The Actors Fund