Rosie O'Donnell Reveals Whether She'll Ever Reboot 'The Rosie O'Donnell Show' and if a Podcast Is in the Works
The Rosie O'Donnell Show aired in the late 90s and early 2000s when many celebrities had their own talk shows. After O'Donnell left the show, she hasn't had many high-profile jobs in the entertainment industry, aside from a short tenure co-hosting The View. Production companies have been furiously rebooting TV shows from that era in recent years. Because the talk show was O'Donnell's most-successful project to date, it would seem like it would be a potential candidate for a reboot — the question is, would Rosie O'Donnell be interested in revisiting the format? Here are her thoughts on the possibility.
Could Rosie O'Donnell's old talk show possibly get a reboot?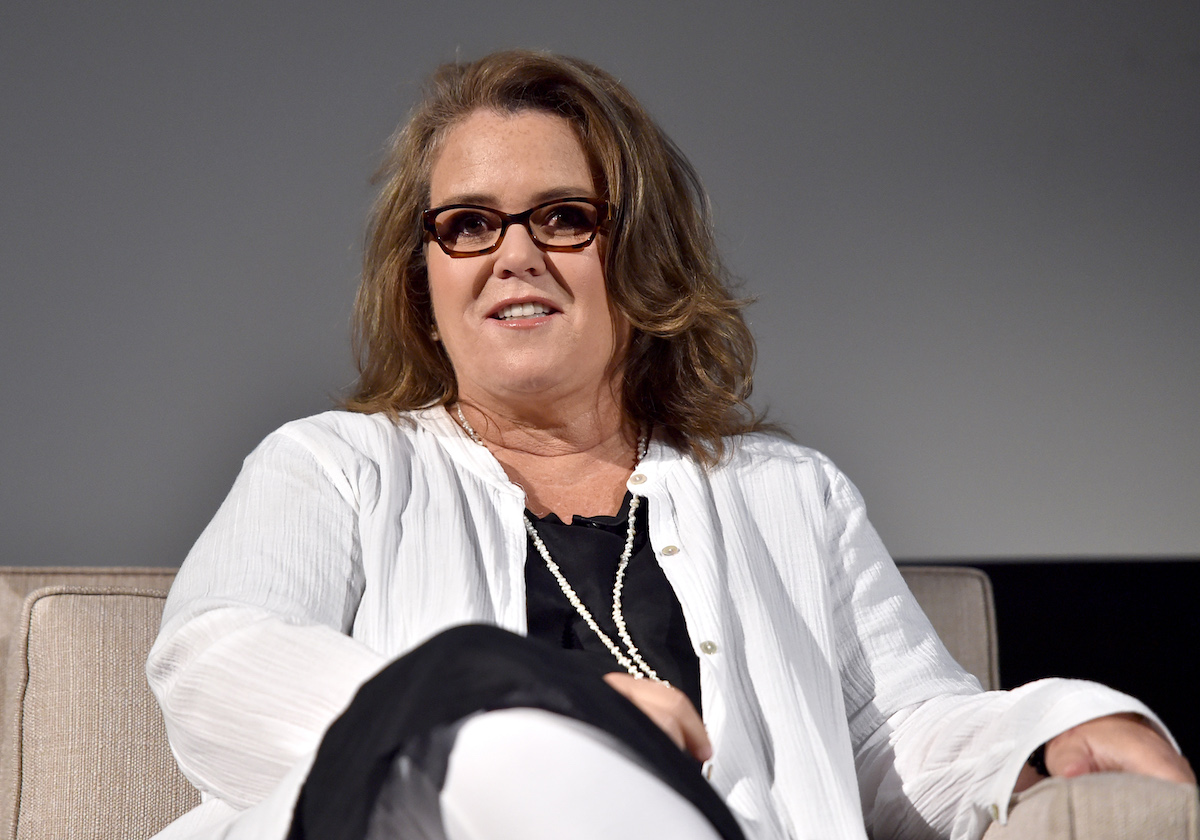 The Rosie O'Donnell Show premiered on June 10, 1996, and ran for six seasons, with the last live episode airing on May 22, 2002. O'Donnell decided to leave the show so she could spend more time with her children. The New York-based show featured the usual celebrity interviews, while also featuring segments about kids and families. It also included extended performances from Broadway productions. The show was popular with viewers and critics, earning the Daytime Emmy for Outstanding Talk Show five times; O'Donnell also won six Daytime Emmys for Outstanding Talk Show Host.
O'Donnell was on Danny Pellegrino's Everything Iconic podcast, and she broached the subject of whether she would ever do the show again. Unfortunately for her fans, it's not looking good for a reboot. "I don't think I would do another show now because truthfully I'm not really well-versed in who's who anymore," she explained. She went on to say she "knew everyone in People magazine" when she was younger, but she has "no idea" who people are now if she picks up an issue of the publication. O'Donnell says she would need to do "so much work" and research to get caught up on current celebrities.
Would O'Donnell ever start a podcast?
If she's not interested in rebooting her talk show, would O'Donnell want to start a podcast? She is interested in it and has been trying to do it "for so long." It seems like virtually all celebrities are doing podcasts now, but she "can't seem to put it together." She admits that she's "not really sure why."
If O'Donnell does launch a podcast, she would be in good company among former talk show hosts. Oprah Winfrey, the most successful TV talk show host in U.S. history, stars in the Super Soul Oprah podcast. And longtime late-night TV staple Conan O'Brien fronts his successful Conan O'Brien Needs a Friend podcast in which he interviews fellow celebrities.
Here's a rundown of O'Donnell's current TV projects
Fans of O'Donnell still have an opportunity to see her on TV, even if the odds of her rebooting her talk show are pretty low. The actress is guest-starring in several episodes of the second season of Showtime's The L Word: Generation Q, which premiered in 2019 as a sequel to the network's popular drama series The L Word from the 2000s. On the LGBT-focused series, O'Donnell plays brash public defender Carrie.
Additionally, O'Donnell will guest-star in Amazon Prime's upcoming adaptation of the popular 1992 film A League of Their Own. She co-starred as Doris Murphy in the original movie, which is widely considered her breakthrough acting role. In the hour-long comedy series, O'Donnell is slated to guest star as a bartender at a local gay bar. Production on the series began in July 2021. And although no premiere date has been announced yet, it seems like it is on track to be available on Amazon's popular streaming service in 2022.