Rosie O'Donnell Saw 'The View' Co-host Whoopi Goldberg One More Time After Leaving
Rosie O'Donnell left The View as one of the four cohosts after the 2015 season. She cited her friction with Whoopi Goldberg as the reason for her departure. In a new interview with Howard Stern, O'Donnell revealed that she saw Goldberg one more time, and it was awkward. O'Donnell spoke with Stern on April 7 via video chat from her home. 
Whoopi Goldberg had it in for Rosie O'Donnell on day one of 'The View'
O'Donnell said she got off on the wrong foot with Goldberg on her first episode of The View. She made a mistake that Goldberg perceived as a personal sleight.
"From day one, she was upset with [me because] I threw to commercial," O'Donnell said. "I didn't know that she saw the countdown. The guy was going like this."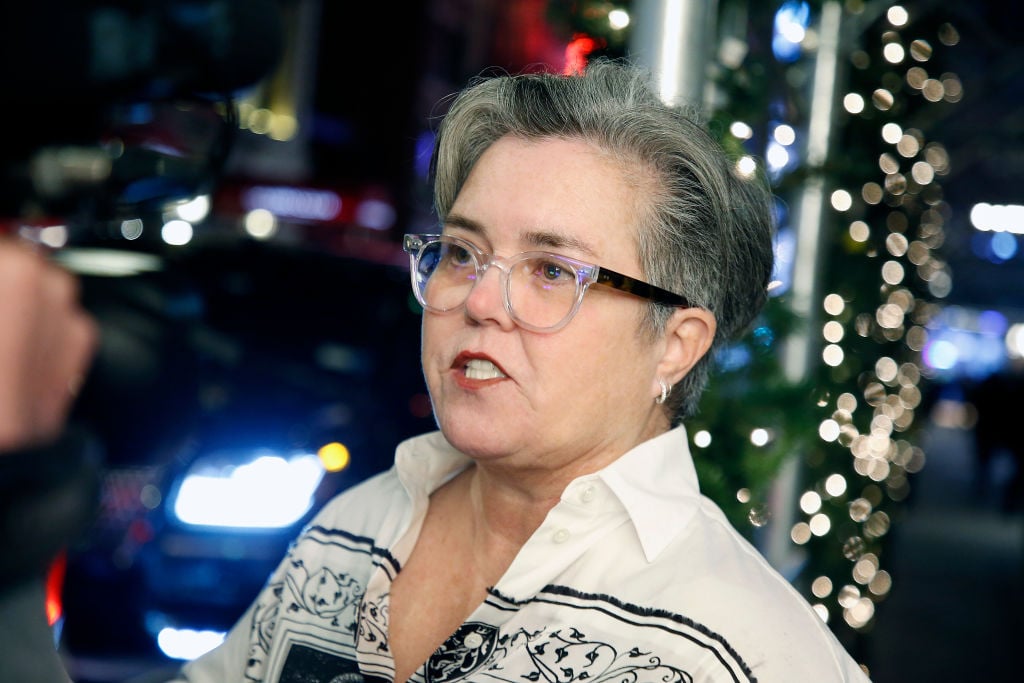 The stage director normally signals the hosts from off camera when it's time to go to commercial. O'Donnell didn't know that Goldberg had effectively called dibs on that honor.
"Now, listen, she's been there forever," O'Donnell said. "Maybe that's normal. I saw that, there was a pause, and I said, 'We'll be right back after this.' That was the first day and then there was trouble from then on."
Rosie O'Donnell and Whoopi Goldberg got along before 'The View'
Goldberg interviewed O'Donnell for the job of cohost. They got along fine before taping, and had met through Hollywood events prior.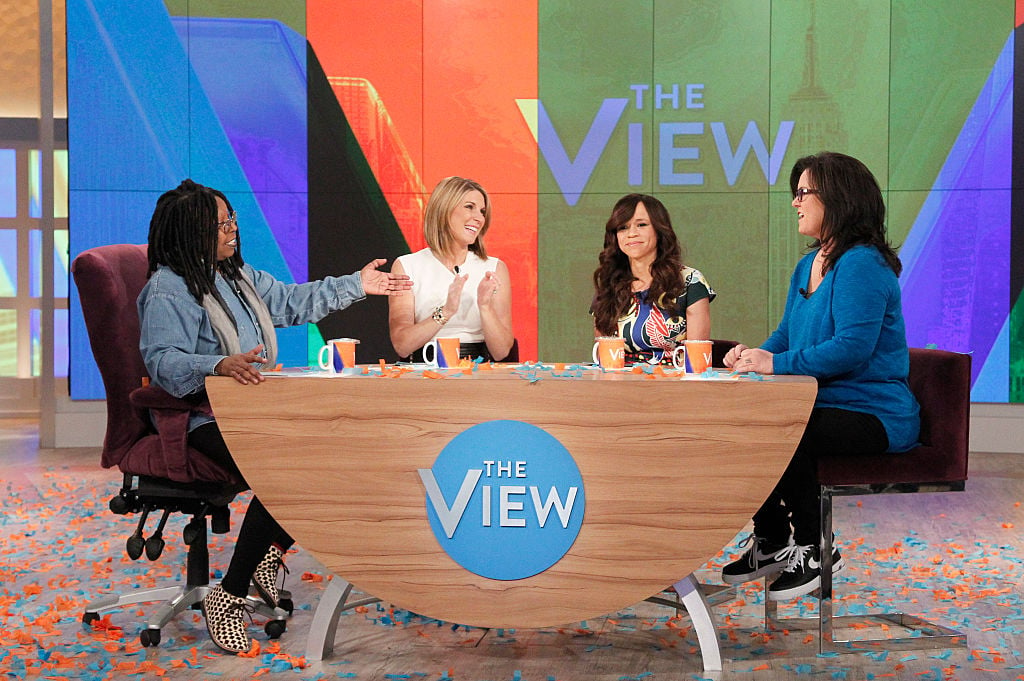 "We were friends in the celebrity vernacular for a long time. When I went to do that show, I went to her house and talked to her and we were hanging out, using our vape pens back before we thought it could kill you. I said, 'Listen, I only want to do this if you want me to do this with you.' I was thinking we were going to be like Scottie Pippen and Michael Jordan, that it was going to be the greatest thing of all time but it got worse and worse and worse."

Rosie O'Donnell, The Howard Stern Show, 4/7/2020
'The View' brought out the mean girls
O'Donnell knew she couldn't stay when the cohosts started ostracizing her.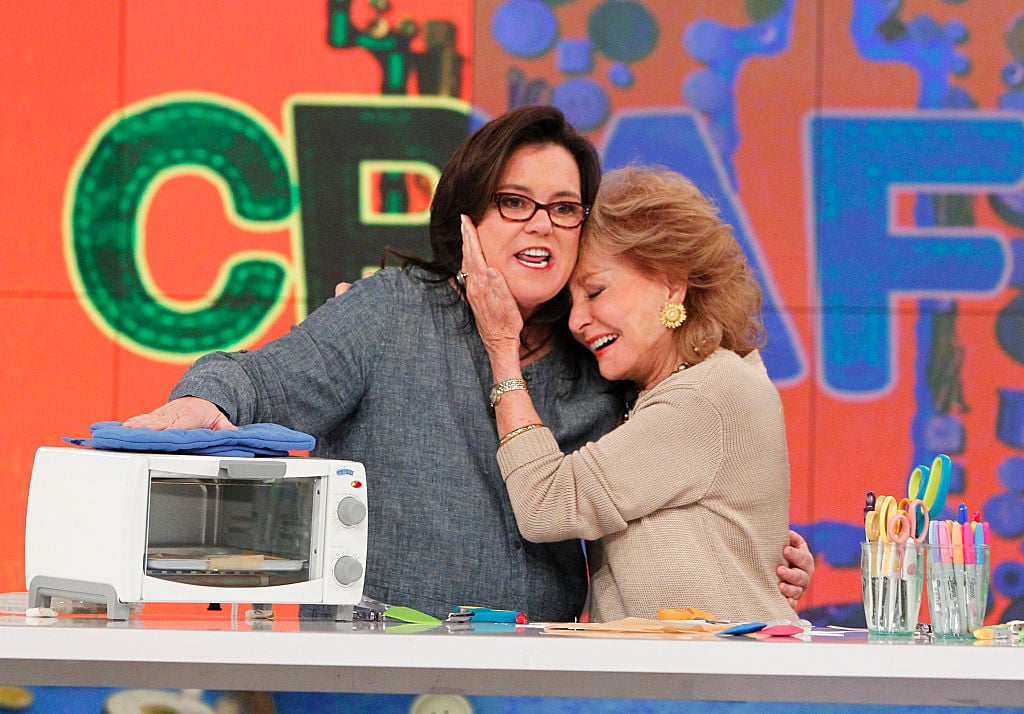 "There were cliques," O'Donnell said. "So I'd come out of my dressing room and they'd all be going to lunch and they'd look at me and I'd go, 'Bye.' It was like high school again in a way. I was assuming that I was coming in to be p[art of an ensemble, right? Throw the ball back and forth, everybody shoot, everybody take a shot."
Whoopi Goldberg was nice to Rosie O'Donnell once it was all over
O'Donnell doesn't hold a grudge against Goldberg, but it is now difficult for her to see her in public.
"I don't hate her but I feel very awkward around her now," O'Donnell said. "When you know someone doesn't like you, it's kind of weird. We bumped into each other. I went to see Megan Mullally and her husband's band at I think Cafe Carlyle. I was meeting Ally Sheedy there. She wasn't there yet. I get out of my SUV and I'm walking into the venue, I see another SUV pull up and I thought to myself, 'I wonder who that is.'  I go into the venue and I turn around and who's standing right next to me, Whoopi Goldberg?"
Goldberg was surprised to see her, but invited O'Donnell to eat with her.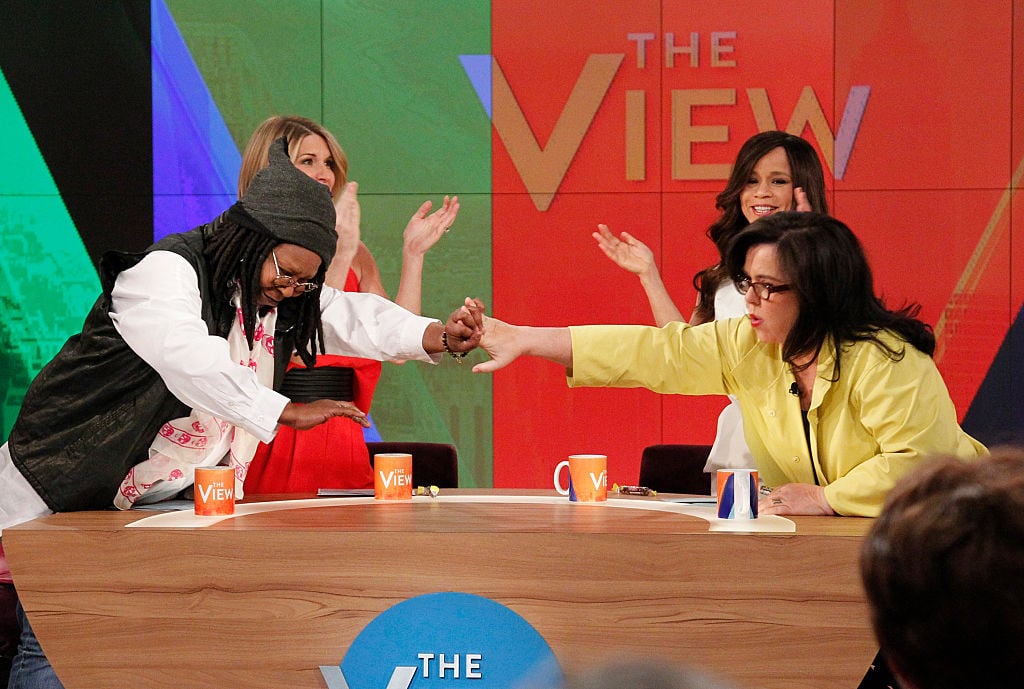 "I go, 'Hi,'" O'Donnell said. "She's like, 'Oh hey, how you doing?' She was so nice, so effusive. The maitre'd came over and sasid, 'Oh, Ms. Goldberg, Ms. O'Donnell, table for two, come over this way.' I'm like, 'No no, we're not sitting together.' Whoopi said, 'Would it be that bad?' I was like, 'No, I'm just meeting someone. I'm sure you are too. Good to see you.' It was that awkward, horrible, yeah."