'Roswell, New Mexico' Preview: Alien Abduction or Government Conspiracy?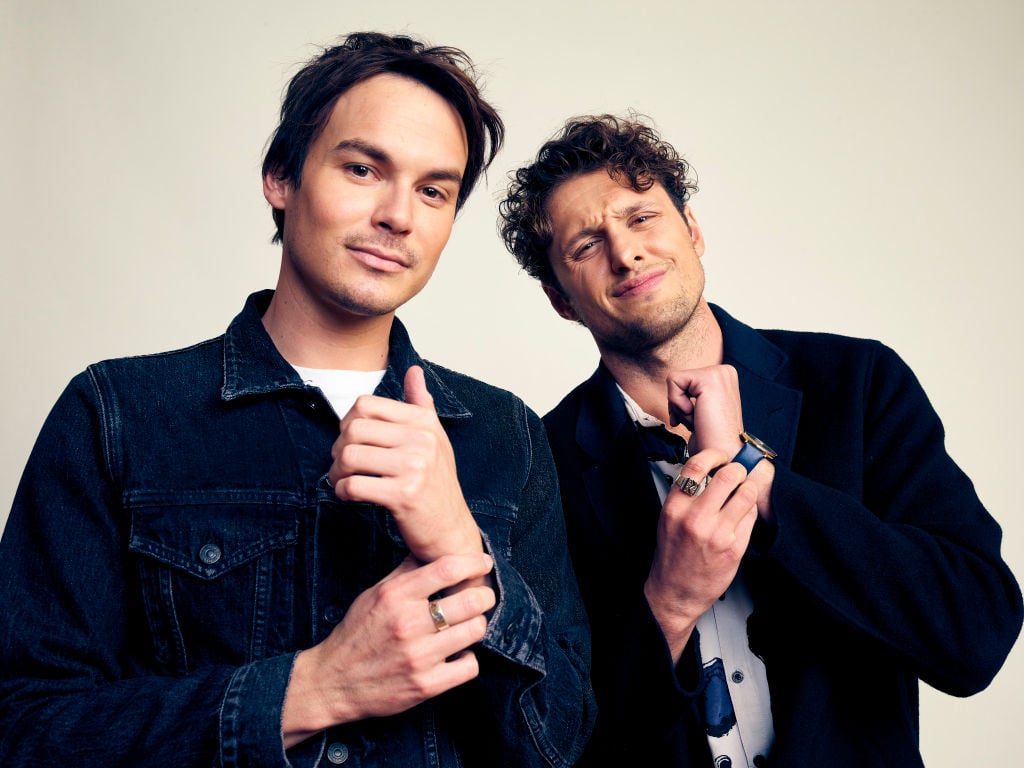 Since Roswell, New Mexico premiered on The CW in 2019, and it has kept the audience guessing with sci-fi mysteries and soapy drama. Now, in its sophomore season, the show has doubled down on the intrigue. Here's a recap of where the characters stand and what to expect on Roswell, New Mexico Season 2 Episode 8, "Say It Ain't So."
[Spoiler warning: The following article contains details about Roswell, New Mexico Seasons 1 and 2]
Previously on 'Roswell, New Mexico'
Roswell, New Mexico began as a show about three aliens who were desperate to keep their origin story a secret. Max, Isobel, and Michael crash-landed in their escape pods in 1947 and remained in hibernation for decades. When they awoke, they had no recollection of their extraterrestrial history. They began exhibiting strange abilities as children and made a pact to protect each other no matter the cost.
As adamant as they were to keep their true nature on the down-low, they let the extraterrestrial cat out of the bag when sheriff's deputy and alien hero Max saved the life of Liz, the human who captured his heart.
Related story: Before 'Roswell, New Mexico,' and 'Grey's Anatomy,' Jeanine Mason Won A Reality Competition
To the dismay of the trio, the truth spread even further than they expected during season 1. Max's ex-partner, Deputy Jenna Cameron, local doc and sheriff's son, Kyle Valenti, and veteran, Alex Manes were all in the loop. It wasn't until season 2 that Liz and Alex's BFF, Maria DeLuca learned the truth.
To make matters even more complicated, the group discovered that a military officer and alien hunter named Master Sergeant Jesse Manes (that's Alex's dad, y'all) has been on a lifelong mission to sniff out any spacemen amongst the townsfolk. Spoiler alert – unlike Max, Isobel, and Michael, Papa Manes does not come in peace.
In season 2 episode 4, "What If God Was One Of Us?," Deputy Jenna confronts Master Sergeant Manes about the shady disappearance of her sister. Manes warns her that while searching for her sis, she could find trouble instead.
Jenna hightails it out of town in hot pursuit but stops when a downed deer blocks the road. She gets out of the car to investigate (big mistake) and is suddenly blinded by a brilliant light. That is the last the audience sees of Deputy Jenna, but three episodes later, Max mentions that her car was impounded and he's itching to investigate.
Next on 'Roswell, New Mexico'
Roswell, New Mexico Season 2 Episode 8, "Say It Ain't So," will be centered around a missing person case. You guessed it. Max will try in this episode to track down his ex-partner.
"What did you do to Jenna? She's missing" Max accuses Manes in the promo for the episode.
"I told Jenna that what she was getting into was going to be dangerous," confesses Manes, "Apparently she didn't listen."
Predictably, Max goes all Die Hard, based on the promo, which teases a sequence of him dodging sniper bullets. Will Max find Jenna, and if he does, will she be unharmed? Whether she has been abducted by aliens or detained by the government, there is a fair chance that poor Jenna could be traumatized if she doesn't escape in time.
In any case, her rescue could lead to more clues, help unravel more of the Roswell lore, and lay the foundation for one heck of a season-ending arc. Roswell, New Mexico airs on Mondays at 9 p.m. on The CW.
Read more: 'Roswell, New Mexico' and 'The Vampire Diaries': Here's How They Are Connected