Roy Orbison Got Demoted on His Own 1963 Concert Tour Because of The Beatles' Popularity: 'It Was Terrible Following Roy'
To say that Roy Orbison was a star is an understatement. He was an important figure during a formative era of rock and roll, producing multiple smash hits. Suffice to say that Orbison is quite a legend in his own right. But there's another act whose popularity, at its peak, dwarfed Orbison's: The Beatles. That doesn't diminish Orbison's accomplishments, of course, but pretty much any musical act is small potatoes compared to that quartet. 
Did you know that Orbison once went on tour with The Beatles … and The Beatles were the openers. Let's take a closer look at how they toured together and how their presence on his tour inadvertently got him "demoted" on his own shows.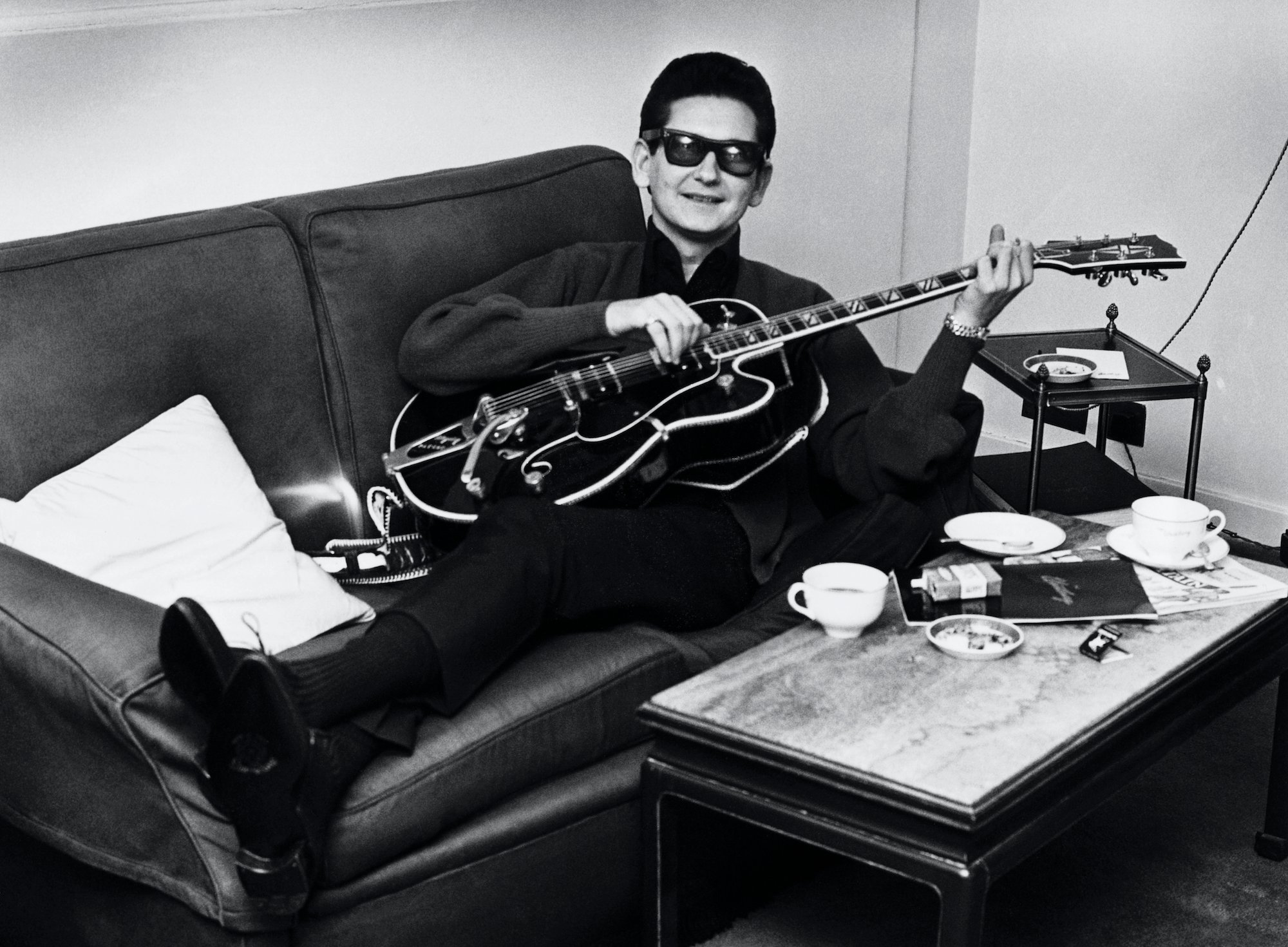 How Roy Orbison's fame compared to The Beatles in 1963
According to Biography, Orbison had one of the best voices in early rock and roll music. The early '60s was one of Orbison's most productive eras. He had multiple hits including "Oh, Pretty Woman", "Crying", and "Only the Lonely." Sadly, the latter half of the decade saw tragedy come to Orbison's life as he lost his wife in a car accident and his two sons in a house fire. That led to the legend halting his recording career by the early '70s. He would make a comeback in the '80s, but there's no denying that the early '60s represented the zenith of Orbison's prolific career. 
The Beatles rose at around the same time. The band joined forces in the '50s, according to Britannica. While their ascent was steady at first, it would culminate with Beatlemania in the fall of 1963. This coincided with a tour featuring both Orbison and The Beatles. 
How Roy Orbison got demoted on his own concert tour
This tour coincided with The Beatles' explosion. While Orbison was initially supposed to headline, he was "demoted" to second billing because crowds were reacting so favorably to The Beatles. According to George Harrison, the group still had a hard time following the enormously talented Orbison: 
"We soon took over as top of the bill. We had to come on after Roy…Roy would be out there every night and at the end he'd be singing, 'She's walking back to me, do do do do da do do-do…' And the audience would go wild. We'd be waiting there and he'd do another big encore and we'd be thinking, 'How are we going to follow this?'"
According to Slate, John Lennon was found Orbison's performances impressive: "He really put on a show, well, they all did, but Orbison had that fantastic voice." The story is a testament to Orbison's abilities as an entertainer. Yes, he got bumped down to second billing, but what is most impressive is how well he did under the circumstances. Orbison still went out and delivered, even with another mega-talented group on the show. 
The Beatles and Roy Orbison went on tour together
When a musician goes on tour, they often tend to bring another act with them to "open" for them. You often see this with comedians as well. The opening act is intended to warm up the audience, entertaining them before the headliner takes the stage. 
According to Beatles Bible, the group embarked on their third tour of the UK in 1963. Also joining The Beatles were: 
Orbison
Gerry and the Pacemakers
Tony Marsh
David Macbeth
Louise Cordet
Terry Young Six
Erkey Grant
Ian Crawford
Originally, the plan was for Orbison to close the show due to his popularity at the time. But the tour didn't quite go according to plan.