'Jaws': Roy Scheider Landed the Lead Role With a Little Bit of Eavesdropping
The movie Jaws exploded into theaters in the summer of 1975. It would have been hard for the film not to leave its mark on Hollywood and the world, directed by Steven Spielberg and starring a knockout cast. 
There's plenty of interviews over the years from Spielberg and actors like Roy Scheider and Richard Dreyfuss to know that not everything was smooth sailing during production. However, with the bad, there was plenty of good.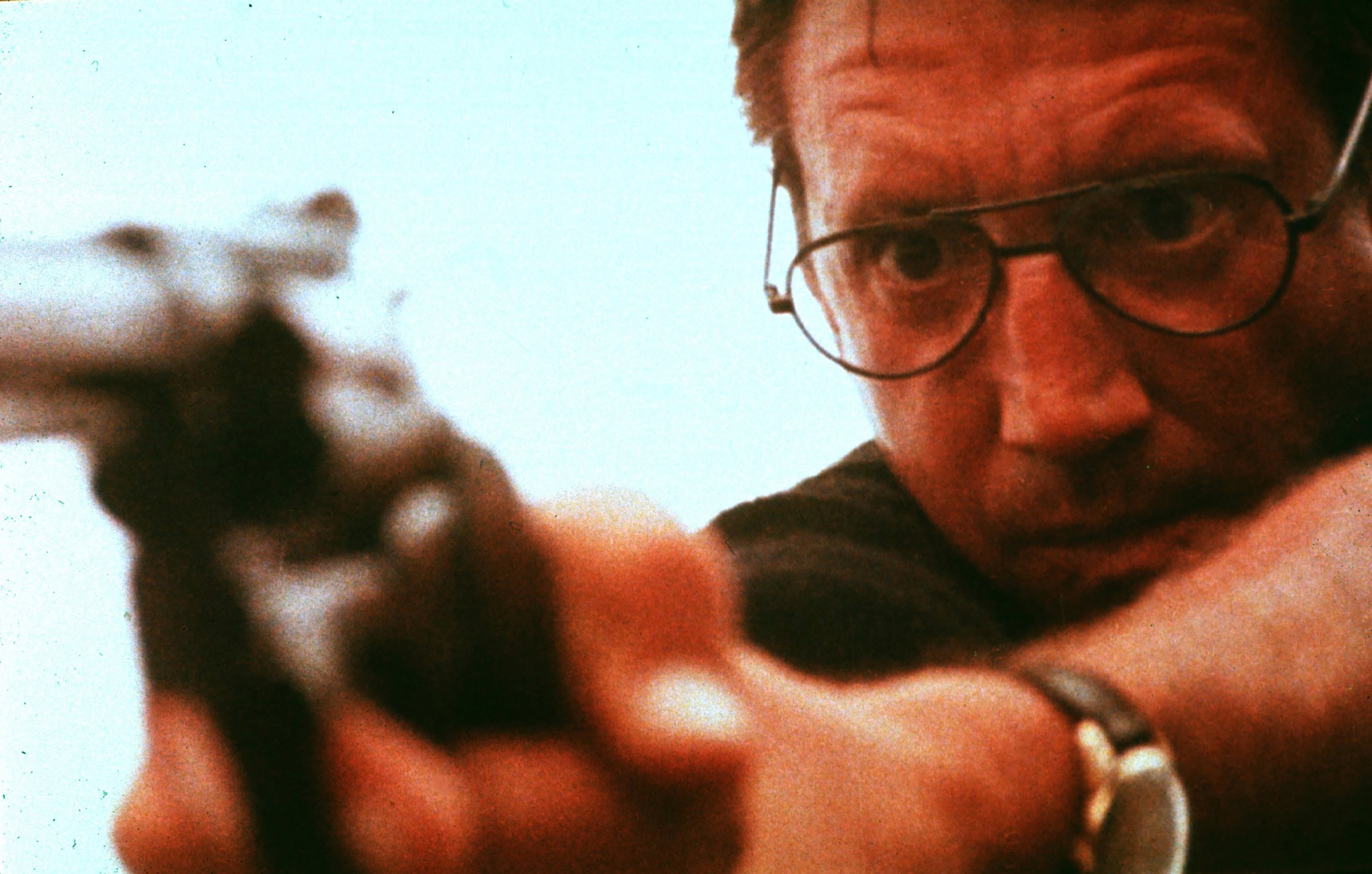 How did Roy Scheider land the lead role of Martin Brody?
Actors come across roles in various ways, but some of the best performances happen due to good old-fashioned luck. That appears to be the case of Roy Scheider and his part of Martin Brody in the 1975 blockbuster Jaws.
In a 2011 interview with Ain't It Cool News, Spielberg delved into some of the behind-the-scenes moments when it came to the most famous shark movie of all time. With many people only knowing the issues had while making the movie, he spoke about one light-hearted moment. That was how he decided Roy Scheider would be perfect for his film.
"I tested dozens of possible Brodys. I don't want to mention any names because many of them are still with us. [Then, Spielberg met Scheider at a party] Roy actually said to me, 'You have such a glum look on your face. What's the matter?' I said, 'Aw, I'm having trouble casting my picture.' He actually said, 'Who have you gone out to?' I named a few names and he looked at me and said, 'What about me?' He actually said, What about ME?!? … I looked at him and said, 'You're right! What about you? Will you make my movie?' Without even asking for a script he said, 'Of course! If you want me, I'll do it!'"
What happened during the filming of 'Jaws'?
The 1975 horror movie is famous for several reasons. One of the more unfortunate reasons is all the issues the cast and crew experienced on set. From a malfunctioning shark to arguing actors, Spielberg had his hands full.
Most diehard fans know about Spielberg and his crew's mechanical issues regarding the giant great white shark the director lovingly referred to as "Bruce." From almost the beginning, the shark would malfunction and cause scenes to be reshot. In fact, the shark isn't fully seen until nearly an hour and a half into the movie. 
At one point, George Lucas, one of Spielberg's friends, stopped by to have some fun in the special effects shop. While the Star Wars director was playing around, he managed to get his arm stuck inside the giant mechanical monster.
Did actors Richard Dreyfuss and Robert Shaw get along on set?
Not only was filming plagued by issues with the mechanical problems with the shark, two of the film's main actors continually butted heads. In previous interviews, Robert Shaw, who plays the gruff seaman, Quint, has said that he drank to get into character. 
Rumors have circulated for years that Shaw and Richard Dreyfuss, who played marine biologist Matt Hooper, constantly argued on the set of the movie. However, Dreyfuss spoke to the Daily Record at the Edinburgh International Film Festival and said that just wasn't true.
While Spielberg has vowed never to make another movie dealing with water, fans can rest easy knowing they'll always have Jaws.