Royal Author Believes Questions About Prince Andrew Were Off-Limits During Prince Harry and Meghan Markle's Interview With Oprah
In her interview with Prince Harry and Meghan, Duchess of Sussex longtime journalist Oprah Winfrey told viewers that no topic was off-limits. But while the pair made some bombshell claims about members of Harry's family they never brought up Prince Andrew, who isn't too popular these days.
Now, a royal author is revealing why she thinks the Duke of York is one topic that was off-limits.
What the Sussexes alleged in their interview with Oprah
During the 90-minute TV special, which aired on March 7, Meghan claimed that Prince William's wife Catherine, Duchess of Cambridge made her cry before she married Prince Harry. The Duke of Sussex then told Oprah that after he and Meghan stepped back as senior royals Prince Charles stopped taking his calls and cut the couple off financially.
Something that really stunned fans was when the Duchess of Sussex alleged that conversations took place about what her son's skin color would be prior to his birth. Meghan said it was relayed to her that one royal had "concerns about how dark his skin might be when he's born."
While their accusations put the family in a bad light, the couple never brought up the senior royal who stepped down from royal duties not long before they did.
Author thinks this is why Harry and Meghan didn't talk about Andrew
RELATED: Prince Philip 'Distraught' Over Claims Made in Prince Harry and Meghan Markle's Interview With Oprah, According to Royal Expert
Royal author Anna Pasternak believes that Harry was not willing to talk about his uncle because of his close friendship with Prince Andrew's daughter Princess Eugenie.
"I supposed it could be said that [Andrew] wasn't relevant. It could also be out of loyalty and respect for his daughter, Princess Eugenie, who is close to both Harry and Meghan," Pasternak opined via Fox 40 WDBD. "And if that's the reason, I think that's rather charming because I think Eugenie has been a very good friend to both of them."
Pasternak added: "It's believed that [Eugenie] is probably the only member of the royal family who is the close to them and has kept in touch. We don't know the reason, but one can only suspect that maybe out of respect for her, they didn't want to go into her father."
Prince Andrew has been laying low since stepping down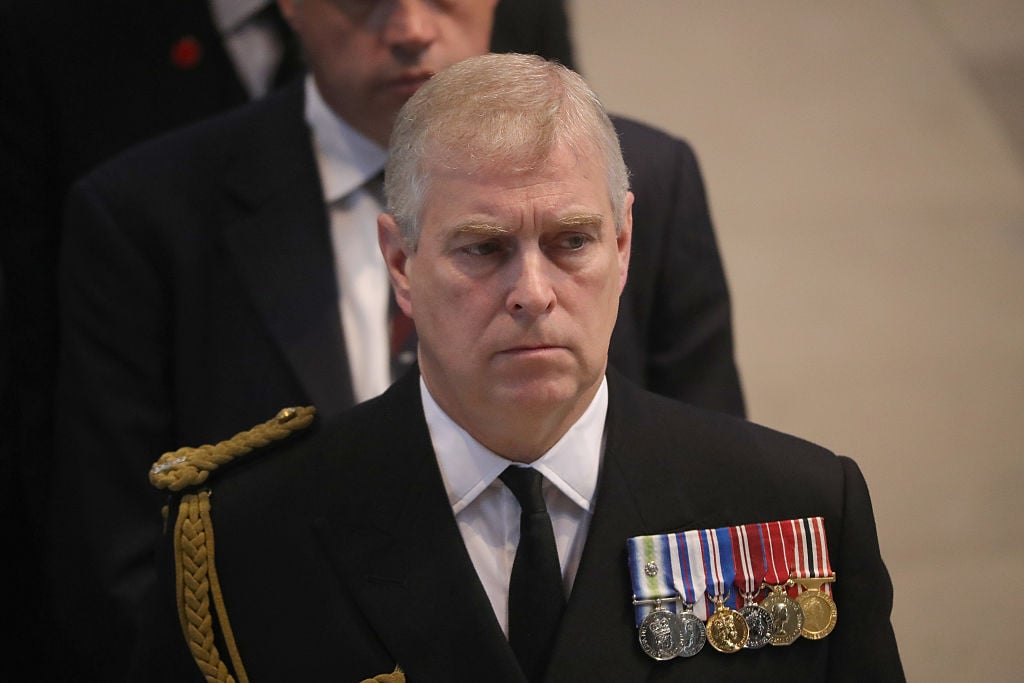 In November 2019, Prince Andrew did a televised interview with the BBC in which he talked about his association with late convicted pedophile Jeffrey Epstein. The Duke of York denied accusations that he had sex with one of Epstein's alleged victims when she was a minor.
That interview was seen as a disaster because Andrew did not come off as believable and showed no empathy for any of the women allegedly trafficked by his former friend.
The "car crash" interview garnered so much backlash that Andrew was left with no choice but to temporarily step down from his royal duties. It was later reported that he would not resume his official duties in any compacity.