Is Prince Harry and Meghan Markle's Son's Name, Archie Short for Arthur?
The Duke and Duchess of Sussex are officially mom and dad! On Monday, Prince Harry and Meghan Markle welcomed a beautiful baby boy into the world. And, on Wednesday, they made their debut as a family for the first time at Windsor Castle. Following the exciting introduction, Prince Harry and Meghan Markle took to Instagram to share their son's name, Archie Harrison Mountbatten-Windsor.

Many royal family fans were surprised by the young royals name — especially those that placed bets on Prince Harry and Meghan Markle naming their son after Prince Philip and other prominent members of the royal family. However, we took a closer look at the new royal baby's name and it appears that those who placed bets weren't that far off.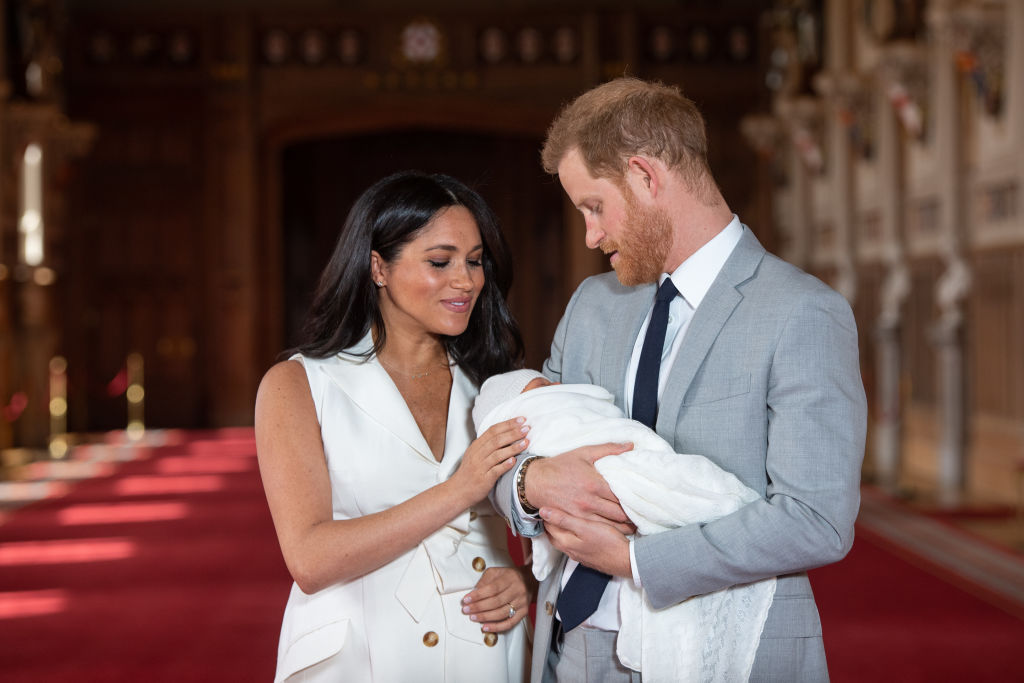 Royal baby name: Is Archie short for Arthur?

Prince Harry and Meghan Markle's baby's full name might be Archie, but it could be a nod to a legendary member of the royal family — one that many placed bets on.

In some parts of the world, "Archie" is a nickname for Archibald, which means "true, bold, and brave." And while those adjectives are perfectly fitting for a member of the royal family, they might not be what drew Prince Harry and Meghan Markle to the moniker.

Ahead of the royal baby's arrival, Arthur was the top pick for a boy name with 5/1 odds, according to Ladbrokes, a British-based betting and gambling company. And although they weren't on the bullseye, they were fairly close, given that Archie is a nickname used for Arthur.

Why didn't Prince Harry and Meghan Markle name their son Arthur?

The name Arthur likely gained popularity due to the legendary King Arthur. In the royal family, it's important for members to have names that leave a good impression, which is why many have first and middle names like "George," "Elizabeth," "Henry," and "Louis." So, it makes sense why the Duke and Duchess of Sussex might have wanted to pay homage to King Arthur with their royal baby's name.

However, it's possible that the two already knew that they would call their son Archie over Arthur, similar to how Princess Diana and Prince Charles knew they could call Prince Harry, "Harry" instead of his full name, "Henry." Because of that, they likely decided to do away with tradition and just name their baby the name they want to call him versus a fancy royal name. After all, they want their son to live outside of the royal family as much as possible and plan to encourage him (and any future siblings) to pursue normal careers and experiences.

Royal baby middle name

In addition to his first name, Baby Archie only has one middle name — which was another surprise. Members of the royal family traditionally have two to three middle names. However, it's likely that the Duke and Duchess of Sussex saw giving their son a collection of names was a little much, given their hopes for his future.

Check out The Cheat Sheet on Facebook!