Royal Biographer Defends Meghan Markle, Says Prince Harry Is the One Who 'Throws Fits'
Quite some time has passed since Prince Harry and Meghan Markle stepped down from royal duties but what went on behind palace walls while they were senior royals is still being discussed today.
One story that has been rehashed is how before her wedding Harry's bride allegedly threw a tantrum because she did not get to wear the tiara she preferred from Queen Elizabeth II's collection. The Duchess of Sussex's biographer is now clearing that up and pointing to Prince Harry as the person who caused all the friction that day because he "thought the institution was conspiring against him."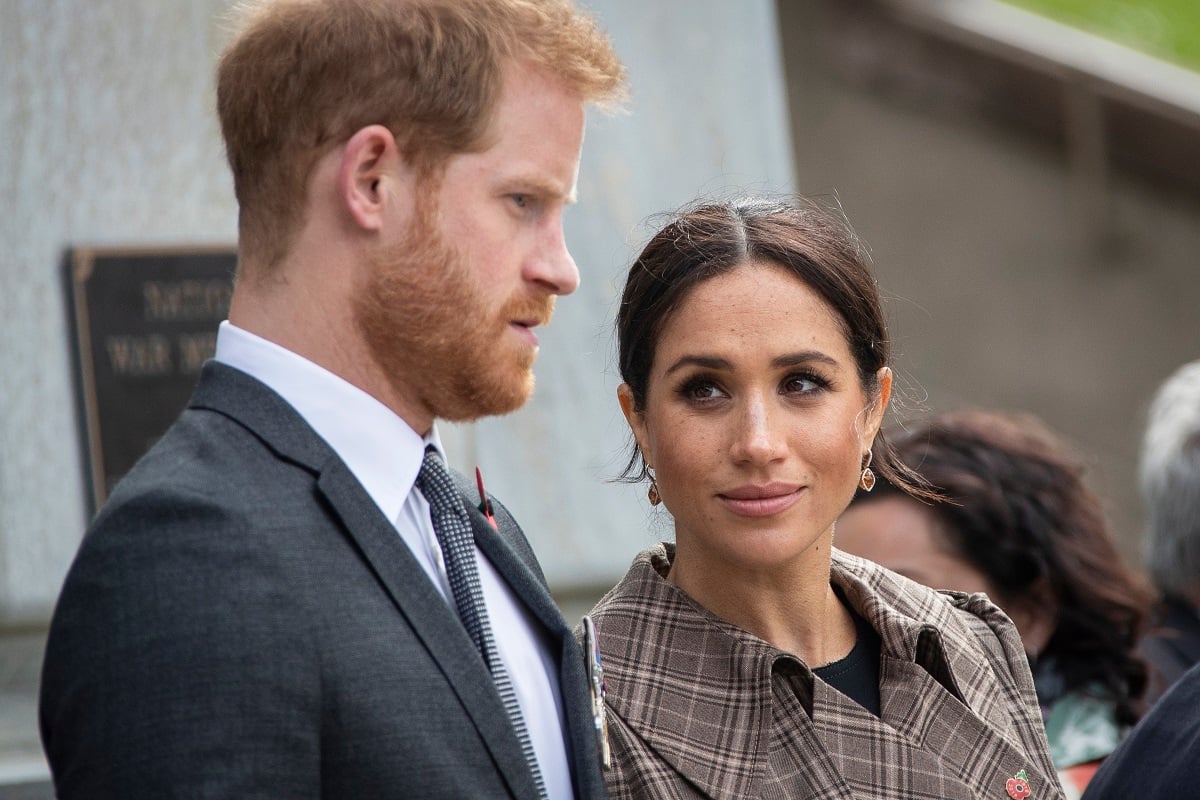 It was reported that Meghan clashed with the queen over the tiara she wanted to wear for her wedding
The infamous tiara story involves an incident in which tempers flared over the headpieces Meghan could and could not wear when she married Prince Harry.
A report from The Sun noted that the former Suits star had her heart set on a tiara with emeralds but was told that borrowing that specific piece wasn't an option. The tabloid claimed that Harry and his bride were very upset by the news and caused an uproar with palace staffers who labeled Meghan as "Duchess Difficult."
It was then reported that the monarch had to step in and put her foot down. According to the publication: "There was a very heated exchange that prompted the queen to speak to Harry. She said, 'Meghan cannot have whatever she wants. She gets what tiara she's given by me.'"
Meghan ended up wearing the Queen Mary Diamond Bandeau which was created in 1932 for Queen Elizabeth II's grandmother.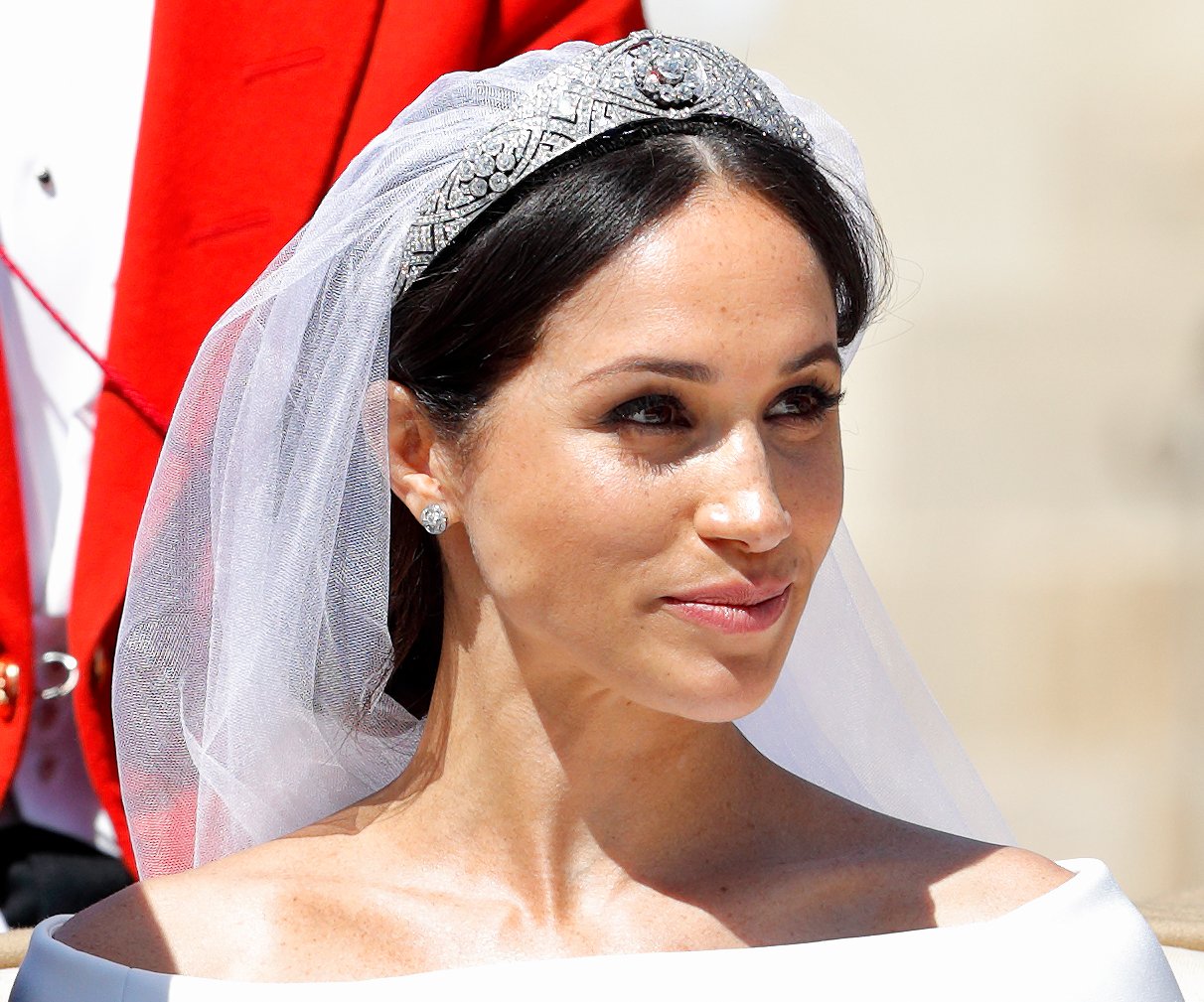 Biographer says Harry 'threw a fit' because he 'thought the institution was conspiring against him'
Andrew Morton, who was Princess Diana's biographer, also authored a book about the late royal's daughter-in-law titled Meghan: A Hollywood Princess.
During an interview on This Morning to promote the updated chapters of the Duchess of Sussex's biography Morton was asked: "You believe that Harry and Meghan thought the entire institution was conspiring against them?"
In response, Morton said: "Well, it seems to me that Harry did. Harry did feel what you might call the men in grey, as Diana used to call them, the suits, were quite hostile and he took umbrage for example when the hairdresser arrived from New York for a fitting for the tiara and the tiara wasn't available and he threw a bit of a fit. And it was Meghan who got it in the neck as 'Duchess difficult.'"
"When you look down through the years, the royal duchess is the one that takes the flack," Morton added (per the Daily Star). Fergie got the flack early on in her marriage, Diana was called a fiend and a monster after she'd been in the family for about 18 months or so… it is the case that the woman gets the blame."
Others have agreed that Prince Harry fought with the queen's aide and was being 'defensive'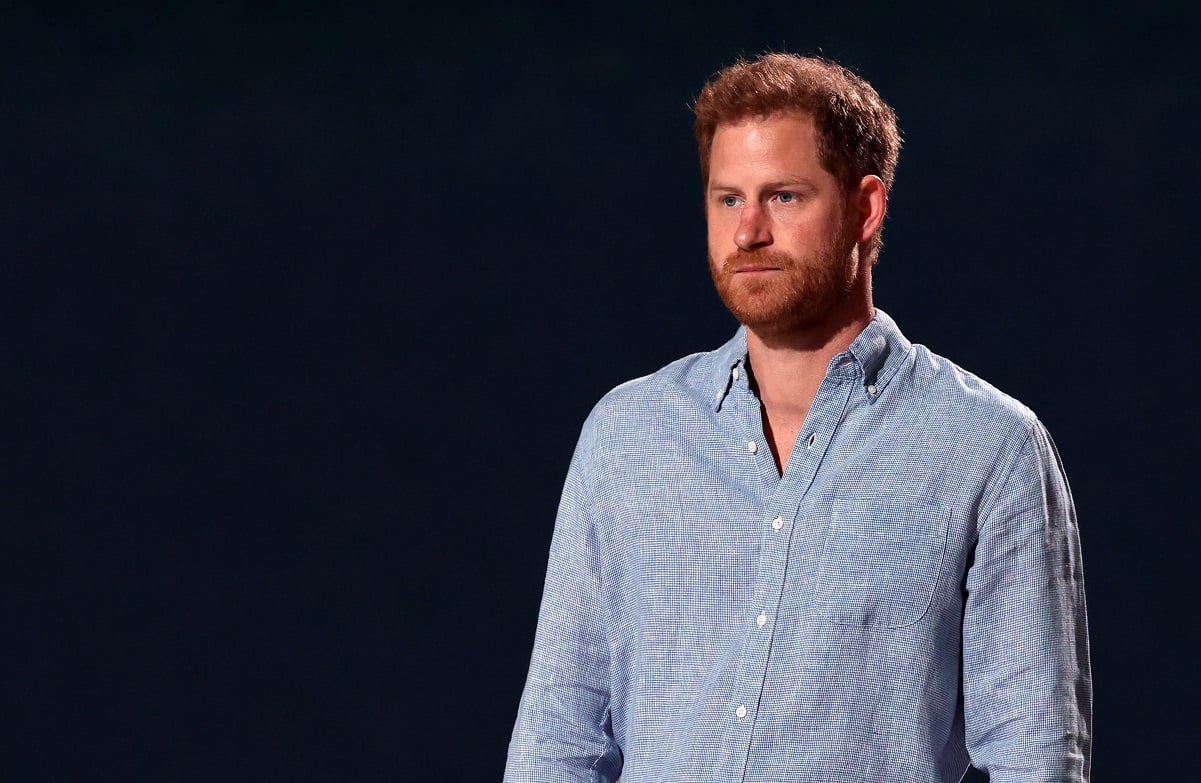 Morton isn't the only person to state that it was actually Harry, not Meghan, who caused the whole rift over the tiara that day.
In Finding Freedom: Harry and Meghan and the Making of a Modern Royal Family, journalists Omid Scobie and Carolyn Durand wrote that the conflict was between Harry and his grandmother's dressmaker Angela Kelly. Scobie and Durand explained that Harry was upset with Kelly because he felt like she was "dragging her feet in helping Meghan obtain access to her chosen tiara for a hair trial" before the wedding.
Royal expert Robert Jobson also weighed in on this subject via Yahoo! News Royal Box saying: "I don't think Meghan was being difficult when she was picking out a tiara, I think Harry was probably being overly defensive and overly protective."
RELATED: Meghan Markle Was Seen Out and About Numerous Times During the Months She Claimed to Be Trapped in a Royal Prison