Royal Chef Breaks Down Prince Harry and Prince William's Favorite Recipe
Prince Harry and Prince William are currently at odds as they wade through Harry's exit from the royal family, but the brothers were once thick as thieves and even had the same favorite dish. The eating habits of the royal family have fascinated fans for years. Although the royals are notoriously picky eaters, there is one chef who has cooked for just about everyone at the top of the monarchy. While the royals continue to deal with Prince Harry and Meghan Markle's shocking exit, here is a look at Harry and Prince William's favorite all-time recipe.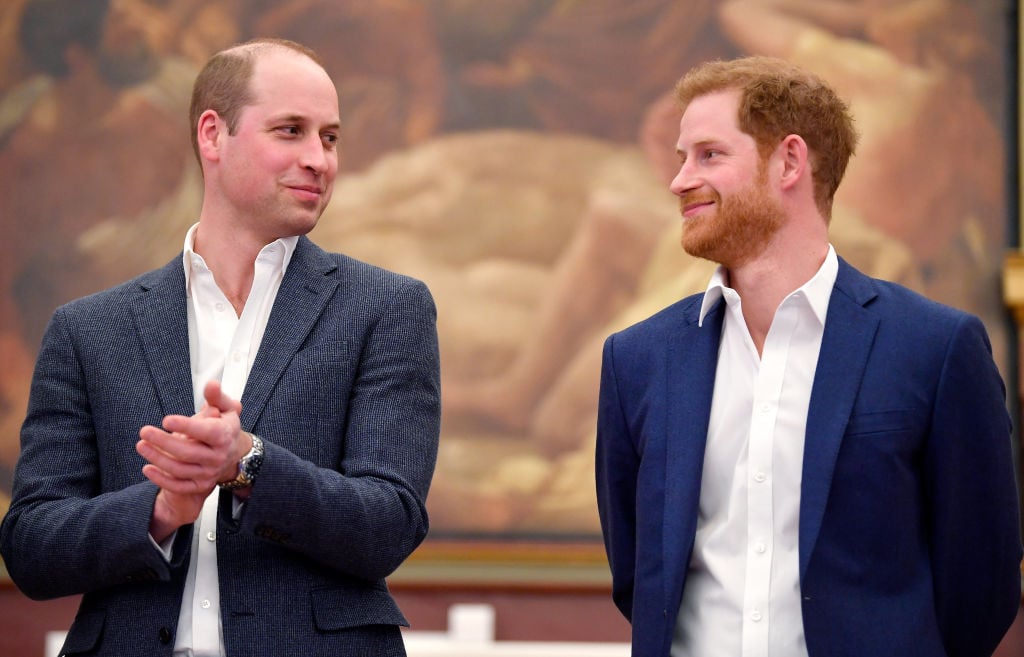 Who is Darren McGrady?
Darren McGrady has been a chef for pretty much all of the senior members of the royal family. Over the years, McGrady has cooked for Queen Elizabeth, Prince Philip, Princess Diana, Prince William, and Prince Harry.
He cooked for the royals for over 15 years before moving to Dallas, Texas to start his own catering service called Eating Royally. McGrady has also written a few cookbooks that have been best-sellers and recently opened up about which dishes the royals absolutely love.
McGrady previously revealed that Kate Middleton has a major sweet tooth and that Queen Elizabeth is not very adventurous when it comes to trying new food. He also dished on the recipe that Harry and William absolutely loved growing up.
Turns out, it is a classic recipe all across the UK and looks absolutely delicious.
Prince William and Prince Harry's favorite recipe
Over the past few years, William and Harry reportedly experienced a major falling out. Their relationship may never be the same now that Harry and Meghan are stepping down as senior members of the royal family, but there is no denying that the brothers once shared a tight bond.
When Prince William and Prince Harry were much younger, McGrady says that they were basically BFFs and would often wander into the royal kitchen for a quick snack. Whenever they came into the kitchen, McGrady would take the opportunity to teach them something about food.
According to Delish, McGrady revealed that William and Harry's favorite recipe was a shepherd's pie, which features a healthy portion of meat and vegetables covered in creamy potatoes.
The recipe is a major comfort food in the UK, and the brothers would often request it after a stress-filled week at school.
McBrady teaches Prince Harry to cook roasted chicken
Even after he grew up, McGrady apparently kept in close contact with Harry. In a recent interview, the former royal chef claimed that he was the one who taught Harry how to properly roast a chicken.
As royal watchers will recall, Prince Harry cooked Meghan a dish of roast chicken on the eve of their wedding in the spring of 2018.
"I send William and Harry notes every now and again," McGrady shared. "I send copies of my cookbooks when they come out, hopefully, they use them. Prince Harry cooked a roast chicken for Meghan when he was dating. I think I showed him how to do that recipe!"
Roast chicken has become one of Meghan and Prince Harry's favorite dishes to make. Apart from their wedding, the pair made the dish on the same night that they got engaged.
Around a year after their engagement, Ina Garten joked that Harry and Meghan got the recipe from her. We do not know if that is true, but the former Suits star is a big fan of Garten's recipes.
As far as McGrady goes, he added that William and Harry were always great eaters. He also complimented Princess Diana's parenting style and revealed that she was super laid back.
What is Prince Harry's favorite snack?
Although shepherd's pie is Harry and William's favorite meal, the Duke of Sussex tends to favor something else when it comes to snacks.
Prince Harry reportedly enjoys Nanaimo bars whenever he gets the urge to snack between meals. His favorite flavor is a coconut and chocolate bar with a custard filling.
McGrady says he used to make the bars for Harry when he was a young boy and they proved to be a major hit with his friends as well.
It is unclear if Harry and McGrady stay in contact, but they might be able to renew their friendship now that the Sussexes are living in Canada.
A few weeks ago, Prince Harry and Meghan Markle announced that they are stepping down as senior members of the royal family. The two are planning on living in Canada for a portion of the year and no longer want to accept funding from the public.