Royal Expert Accuses Prince Harry and Meghan Markle of 'Playing Games' and Being Manipulative About Queen's Platinum Jubilee
Prince Harry and Meghan Markle still haven't revealed whether they will be attending the queen's Platinum Jubilee celebrations in June. One royal expert said the move is "manipulating" and the Duke and Duchess of Sussex are "playing games" to keep attention focused on them.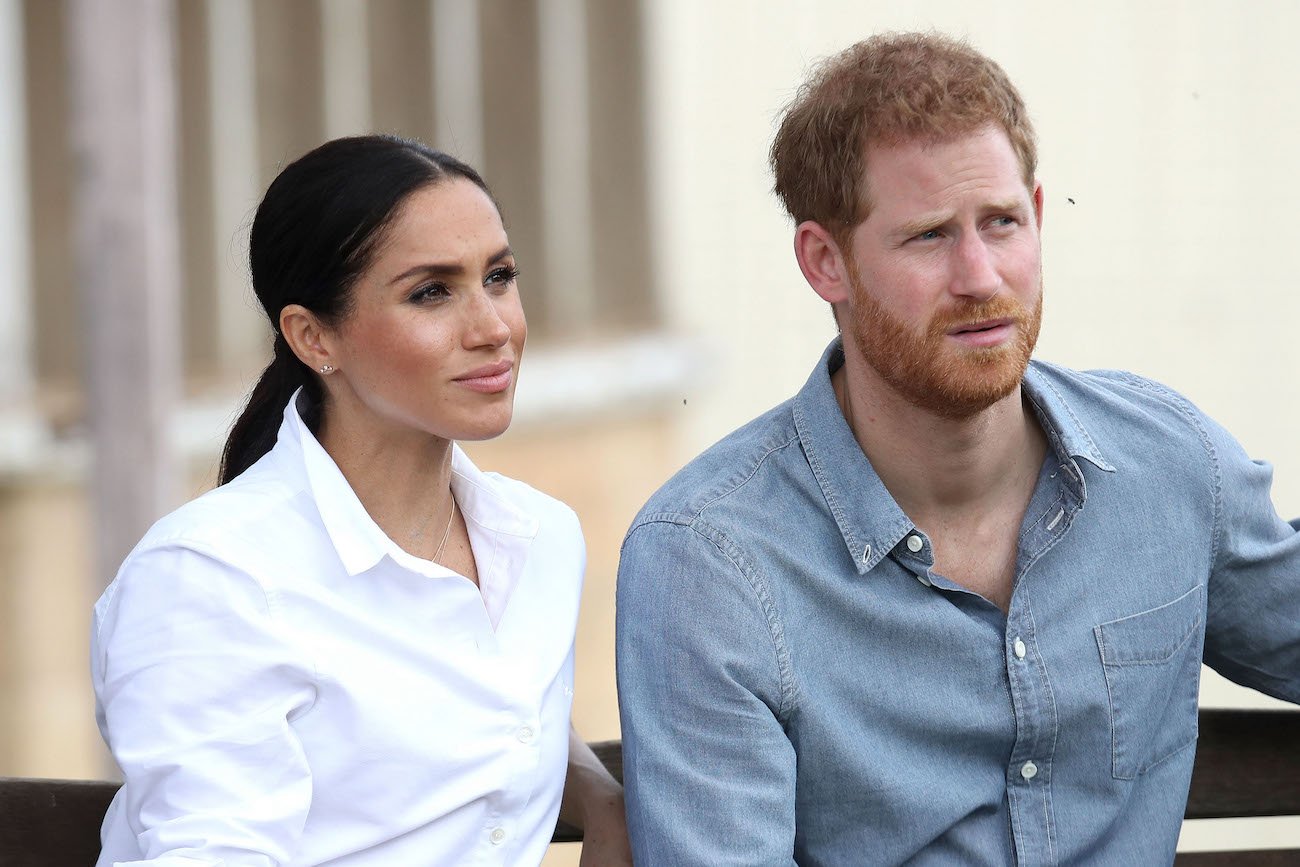 Royal expert discusses how Prince Harry and Meghan Markle haven't confirmed their Platinum Jubilee attendance
While discussing how Harry and Meghan have yet to confirm their attendance at the queen's event, royal biographer Angela Levin told TalkTV (via Express) she believes they are "manipulating" the situation.
"Harry's said it was 'security and everything else' that's stopping him," Levin remarked. "What 'everything else' can it be? I hate people who manipulate like that. Ever manipulating, ever putting themselves at the front, and all about me."
She continued, "What about the queen, for goodness' sake? We now know she might not even be able to get onto the balcony. Very, very sad they've turned like that, it's a great disappointment."
Prince Harry and Meghan Markle are 'playing games,' expert says
Levin further shared how inconsiderate it is that Prince Harry and Meghan are "playing games" rather than communicating whether they will attend or not.
"What I feel very upset about is that [the Jubilee] is only a month away and anybody knows you need to be polite about these things," she said.
"Especially for royals, they need some sort of protection, they need somewhere to stay, and the seating plan needs to be changed," Levin continued. "But they're not telling them they're coming and I think that's a way of being popular. People want to know what they're doing, when are they coming — are they coming?"
Levin noted, "So they're taking the focus away from the real royal family and actually playing games about, 'will we, won't we?' And that's very unkind — they must know if they can come. They have the money to come. The queen and the government have bent over backward to give them the security they want."
She added, "But oh, no, they've got to play this game that they're still not sure."
Levin believes Prince Harry 'doesn't deserve to attend' the queen's celebration
During an April interview with the Today show, Hoda Kotb asked Prince Harry about visiting with the queen when he was on his way to the Invictus Games.
"Being with her, it was great," Harry said. "It was just so nice to see her. She's on great form. She's always got a great sense of humor with me."
Then Harry added a rather controversial remark. "I'm just making sure that she's, you know, protected and got the right people around her," he said.
At the time, Levin took to Twitter to share her thoughts about Harry's claim. "Harry's comment on U.S. TV about him checking the queen is protected is a gross insult to Prince Charles and William. He's underlined even more that he doesn't deserve to attend the Jubilee celebrations and be on the balcony," she tweeted.