Royal Expert Believes Kate Middleton Just Proved She Is the Boss in Her Relationship With Prince William
Kate Middleton showed how she's the boss in her relationship with Prince William during a recent royal engagement.
Prince William and Catherine, Duchess of Cambridge's relationship is often under the microscope with royal fans analyzing their body language during royal engagements for signs that their marriage is stable. One royal expert believes that one of the Cambridges' most recent engagements was very revealing, showing that Kate is very much "the boss" of their marriage.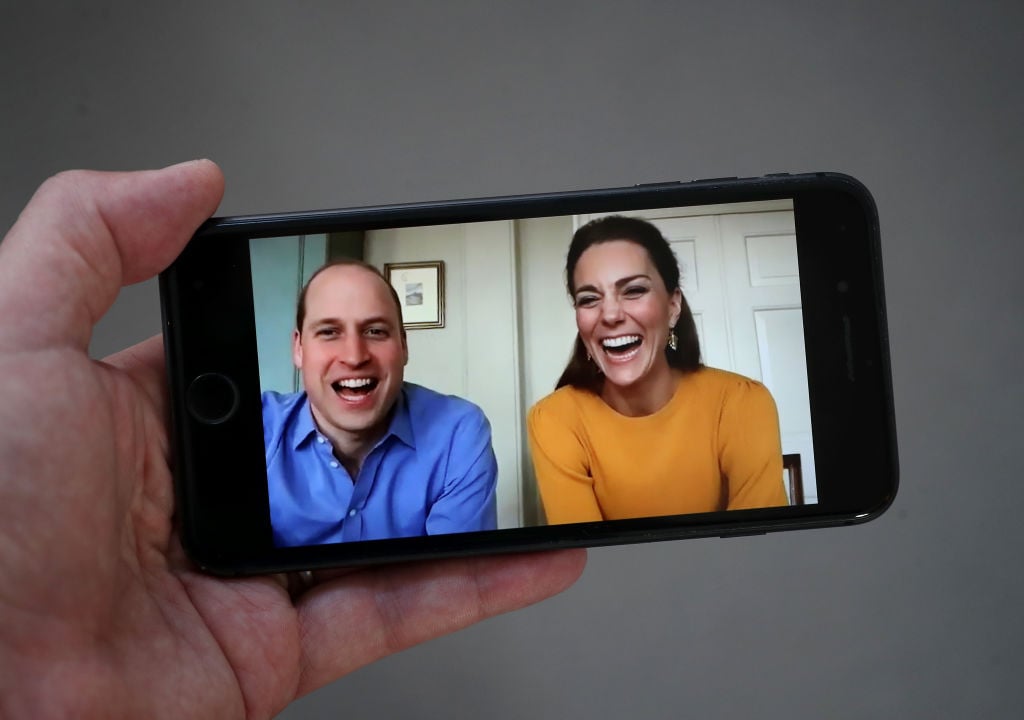 Their body language showed their solid relationship
During an April video call with Casterton Primary Academy school, the Cambridges spoke with students and teachers amid the coronavirus pandemic. The couple kept things casual and upbeat as the praised the school teachers and had lovely comments for the children who showed off their artwork.
Traci Brown, body language expert and author of Persuasion Point: Body Language and Speech for Influence, analyzed the Cambridges' body language during the call. "They're really tight, as usual," Brown told Elite Daily.
She continued, "We see them really intently focused on the kids they're talking to. They both have the same level of a smile on their face and come across with genuine interest. They're leaning ever so slightly towards each other again telling us they're on the same team."
Brown shared how Prince William was "touching his chin quite a bit," which she believed showed "that he's really thinking about what they're saying."
One expert believes it also showed that Kate is the boss
Kate has very much blossomed over the years to reveal her lovely and caring personality and fans are forever won over by how kind and well spoken she is at engagements. Though the signs are subtle, royal commentator Angela Mollard shared how Kate's part in this video call showed that she "took charge," something Mollard believes carries into their personal life.
"I love how Kate took charge on the call, introducing both of them," Mollard noted during the Royals podcast. "It gave you an insight into what she must be like at home."
Mollard continued, "I think she's supremely organized, I think she's the boss in the relationship. She sort of led the conversation, but in a nice way. She's the boss in that mother of three children who does 50 million things a day."
"She has a really strong connection to not just her own children but to other people's children as well," the expert noted. "The way she speaks to children is instinctive and very warm."
The Cambridges are role models
Mollard shared how she's been won over by the Cambridges serving as role models. "The other thing is, we think about who they are and what they're doing. The fact that these two are bringing up the next heir to the throne," she explained.
Mollard continued, "In the same way that Diana brought up Harry and William to visit homeless charities and AIDS patients, you can see that act of service now being born through in William's work."
She added, "A new generation of royals will have that same act of service and sense of duty that has been passed down from the queen."