Royal Expert Believes Prince Harry and Meghan Markle Won't Return to U.K. in the Near Future Because 'Wounds Are Very Raw'
According to a commentator, Prince Harry and Meghan Markle won't be back in the U.K. for quite some time because the "wounds" with the royals are far from healed.
Prince Harry and Meghan Markle returned to the U.K. in early June for Queen Elizabeth II's Platinum Jubilee. But that will be the last time we'll see them in the country for a while, according to royal expert Russell Myers.
He commentated on what took place during the duke and duchess's first public appearance together in London in more than two years, and how it was very different from the last time we saw them with the royal family. Here's more on that and the "wounds that are still very raw."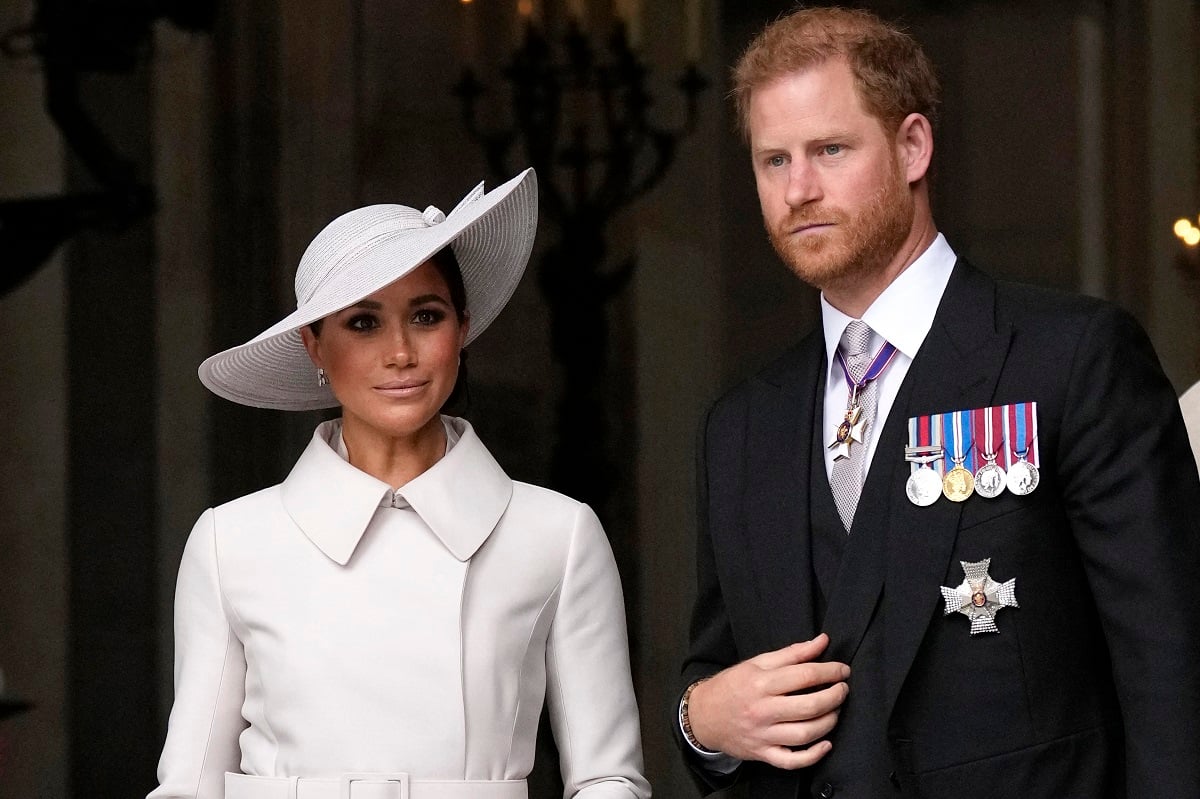 How many times Prince Harry and Meghan visited the U.K. after stepping down
Since stepping down as senior royals in 2020, Harry and Meghan haven't been back in the U.K. much at all. The prince returned for the first time in April 2021 for his grandfather Prince Philip's funeral. This was a month after Harry and Meghan's bombshell interview with Oprah, and the visit was brief.
The Duke of Sussex returned again in July 2021 and stood alongside his brother, Prince William, to unveil a statue of their mother Princess Diana. Despite smiling in front of the cameras and unveiling the statue together, William and Harry didn't interact much.
The Duchess of Sussex hadn't been back in the U.K. at all until they had a private visit with the queen on their way to The Hague, Netherlands for the Invictus Games in April 2022.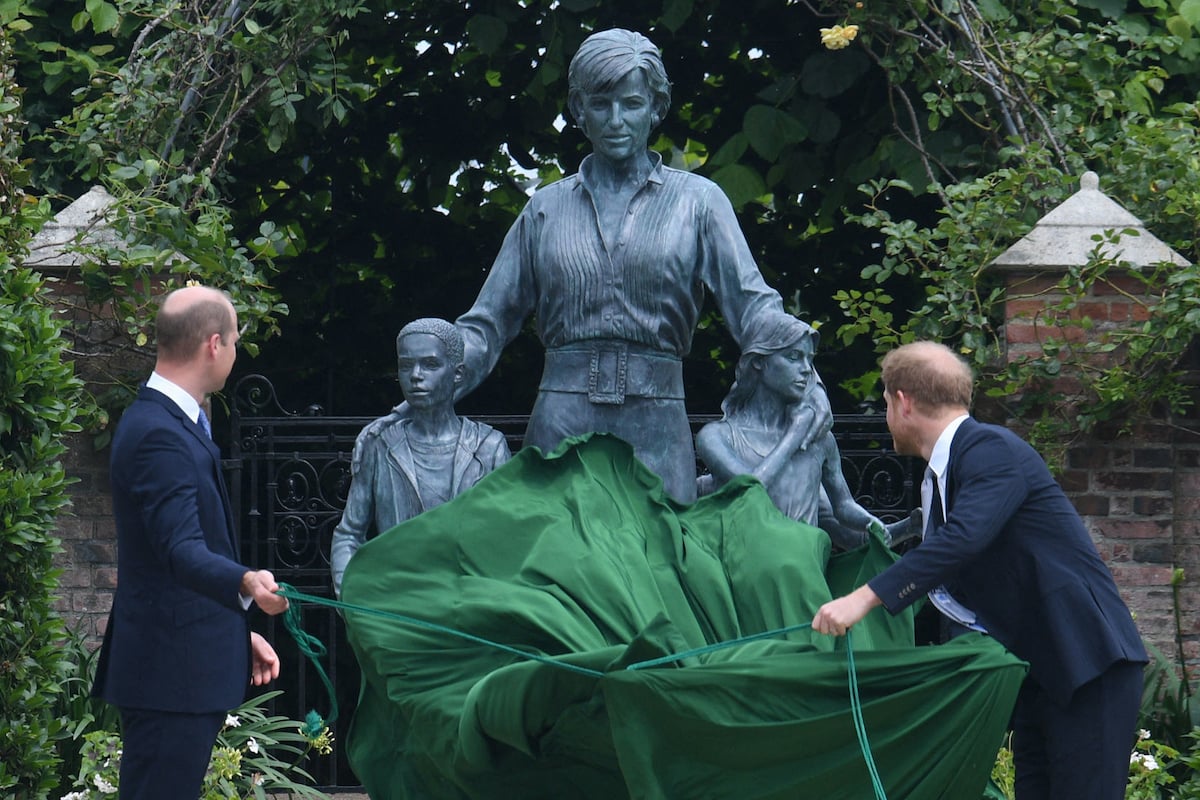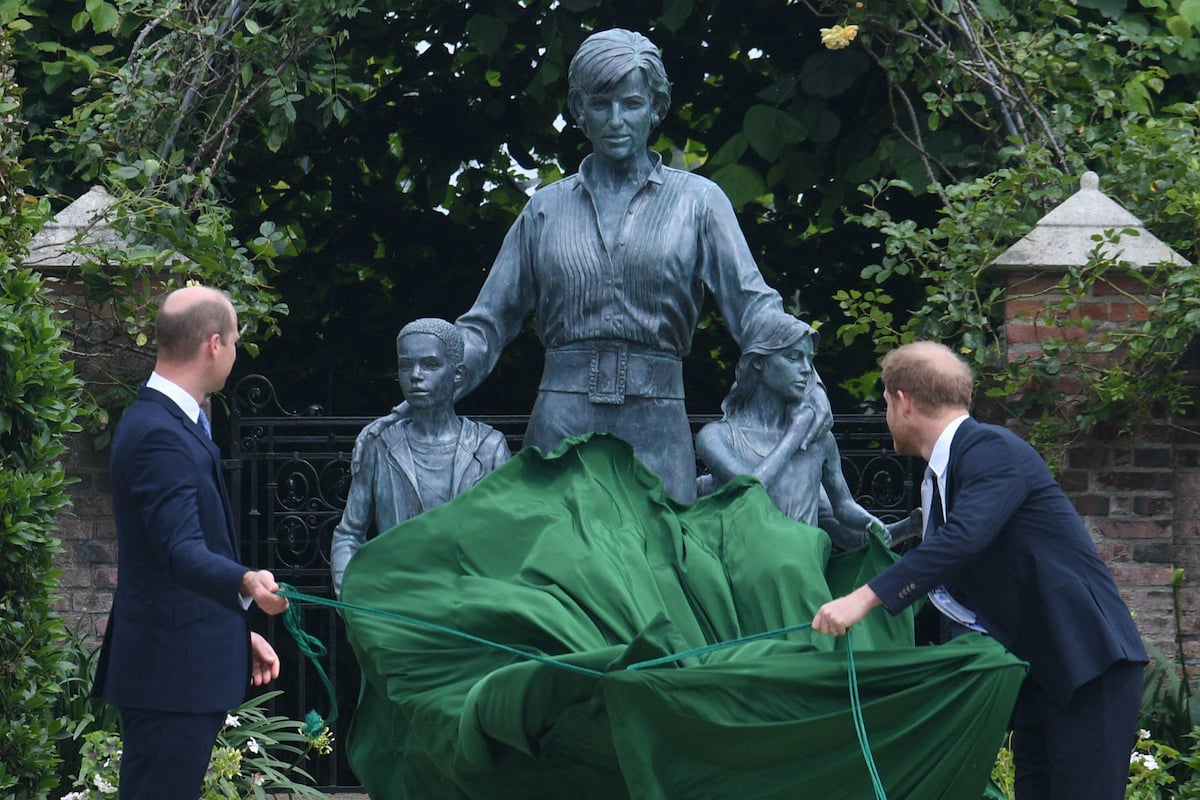 Expert says the duke and duchess won't be back anytime soon because 'wounds are raw'
Myers believes that we can expect to see even less of Harry and Meghan for quite a while because their Jubilee visit showed just how fresh the wounds with the family are. The royal expert appeared on the British morning show Lorraine to discuss Sussexes' appearance.
"Harry and Meghan kept a really low profile. They came to things they needed to come to, but they, you know that's what they were asked to come to do, and they did it," Lorraine stated (per Express).
Myers agreed and replied: "They did, they didn't cause a stir. They said they would just sit in the background. It's very interesting because when I was in St Paul's Cathedral, lots could have been made about whether William or Charles gave them a nod or a wink. And they didn't. They didn't have eye contact."
He continued: "Harry was sort of craning his neck to make eye contact with William. I felt that was quite sad. However, we only saw them very very fleetingly, they missed out on all the fun, really. So, will we see them again? I don't think in the near future. I definitely still think the wounds are very raw."
The Sussexes didn't look happy about their demotion and the reception they received
This appearance marked the first time the public got to see the Sussexes at an event where they weren't working royals, and it was a stark contrast to how things used to be.
The couple, who were once featured in prominent positions with the other senior royals, were relegated to the opposite side of the cathedral for the service of thanksgiving. Their demotion was made even clear as they were seated in the second row. Even though these things were expected, neither Meghan nor Harry looked particularly happy about it.
Outside the church, the duke and duchess tried to control their reaction as they heard a mix of cheers and boos. But at that moment, as many royal watchers have pointed out, they couldn't completely disguise the disappointment on their faces.