Royal Expert Claims Prince Harry Doesn't Have 'Purpose' After Megxit: 'It's Very Difficult for Harry'
Prince Harry and Meghan, Duchess of Sussex have moved on from the royal family and are entering the next chapter of their lives, but one royal expert shared her concern over how Harry will adjust to this new life. After his role as someone whose "purpose in life was to serve people," royal commentator Angela Mollard wonders if Prince Harry now feels like he doesn't have a purpose.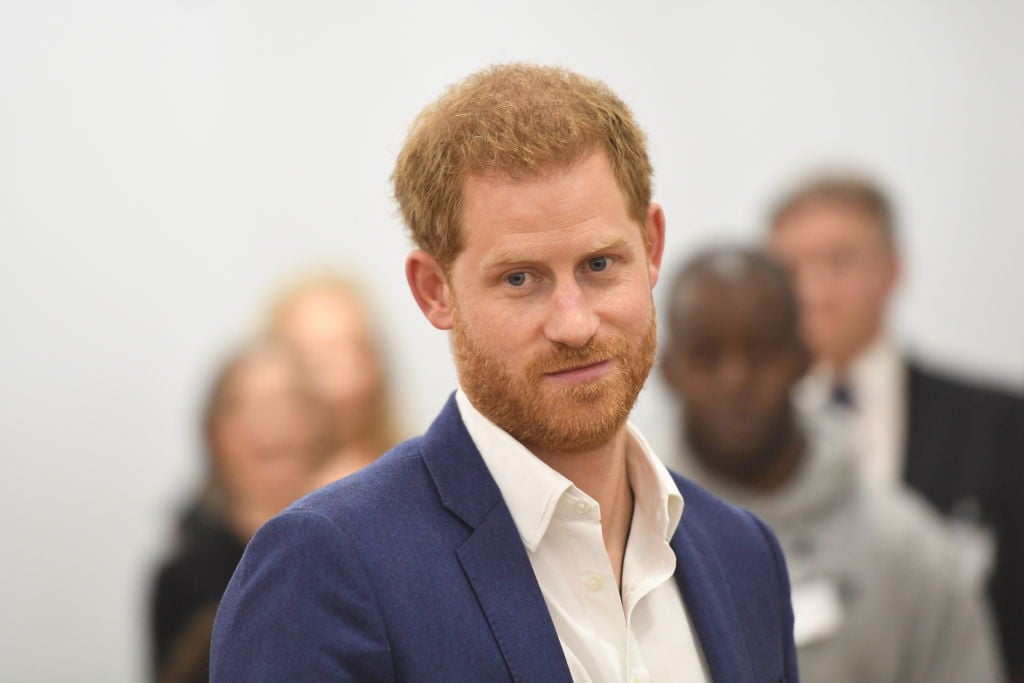 Prince Harry and Meghan exited the family and moved to Los Angeles
In January, Prince Harry and Meghan dropped a bombshell — announcing a plan to take a step back from the royal family and live a more normal life out of the spotlight. Queen Elizabeth developed a workable agreement and they made their official exit on March 31.
Following the queen's statement of support, Prince Harry spoke at a dinner event where he opened up about why he and Meghan made this drastic decision. He also addressed that their hopes to "continue serving the queen, the commonwealth and my military associations but without public funding" could not be fulfilled.
"I've accepted this knowing it doesn't change who I am or how committed I am, but I hope it helps you understand what it had come to, that I would step my family back from all I have ever known to take a step forward into what I hope can be a more peaceful life," he shared with attendees.
Dr. Jane Goodall claims Prince Harry is finding life 'challenging'
The move has no doubt been a big adjustment for Prince Harry, with his friend Dr. Jane Goodall sharing in an interview that Harry is "finding life a bit challenging."
"I don't know how his career is going to map out, but yes, I've been in touch, though I think he's finding life a bit challenging just now," Goodall told Radio Times.
It's unclear if Goodall was referencing Prince Harry making the move from royal life to an existence he's never known before or if he's finding things challenging due to the coronavirus (COVID-19) pandemic.
A source told ET that this has been a "stressful" time for Prince Harry, in part, because of the coronavirus crisis. "Things have been stressful for Prince Harry since his move," the insider explained. "It hasn't been easy. We know he's been concerned for family in the UK, naturally, but he wants to do what he thinks is best for his own family."
Is Prince Harry's life lacking purpose?
Royal commentator Angela Mollard shared more insight into Goodall's comment about Prince Harry, explaining during the Royals podcast that "she could be referring to coronavirus and lockdown."
Mollard pointed to "the fact they've broken away from the royal family at a time when the rest of the royal family are possibly, arguably, more purposeful and necessary than ever," sharing that "it's very difficult for Harry."
"His whole purpose in life was to serve people — he did it in his particular way with great humor and innovation," Mollard explained during the podcast. "But the fact that he doesn't have that purpose at the center of his life I think would be incredibly challenging."