Royal Expert Claims Prince Harry Isn't as Smart as Meghan Markle
Are Prince Harry and Meghan, Duchess of Sussex intellectual equals? One royal expert claims that Harry is "much less intelligent" than his wife, although he has shown his intellect on many occasions. Find out why the royal author made this surprising claim.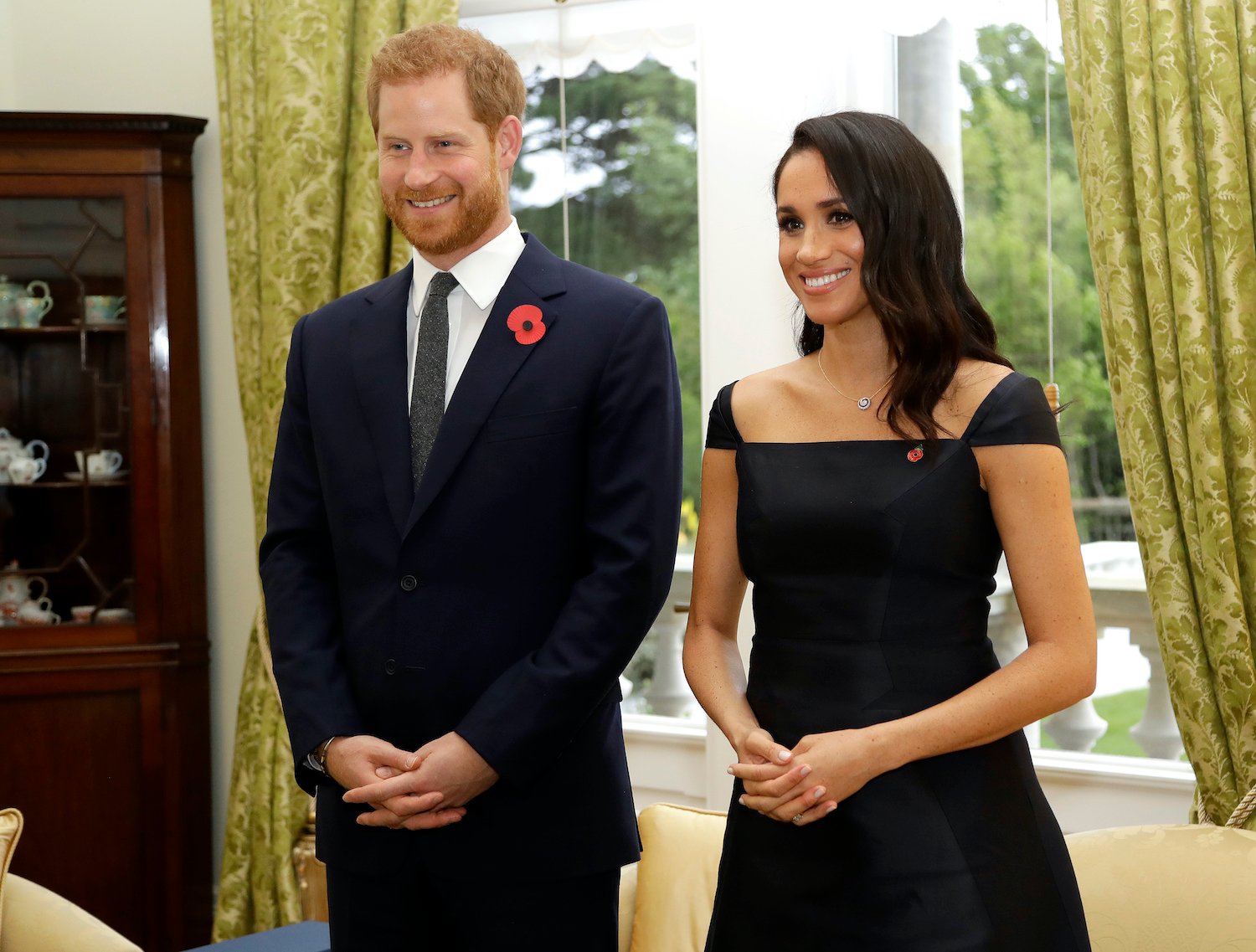 Royal expert finds Prince Harry is 'less intelligent' than Meghan Markle
Author Lady Colin Campbell, who wrote the book Meghan and Harry: The Real Story, had some strong opinions about the Sussexes. According to Campbell, while the Sussexes "have a very strong relationship" and Prince Harry is "besotted with" Meghan, she also believes that Harry is "desperate to please her."
"In my opinion, Harry is a much less intelligent character than Meghan is," Campbell told new! magazine (via Daily Mail). "And I think he's so desperate to please her and go along with whatever she says, no matter how ill-conceived it is. He is that besotted with her."
Campbell added that Meghan is "dominating" in the relationship. "She wears the trousers and is as dominating, charming and captivating a personality as Princess Diana was in her marriage," she explained.
Another expert thinks Prince Harry and Meghan Markle 'bring out the worst in each other'
Campbell isn't the only expert who is critical of Prince Harry and Meghan's relationship.
Angela Levin, author of Harry: Conversations with the Prince, has some concerns about how Meghan wanting to be a "mega-watt attention grabber with the eyes of the world on her" impacts Harry.
In an article written for The Telegraph (via Daily Mail), Levin claims that Meghan is "a fiercely ambitious woman who wants to be number one" and that quality in the duchess changed Harry, who she believes went from "charismatic and accessible" to "a nervy, tense man who seems constantly on edge."
Levin further noted how she believes that, as a result, Prince Harry "faded in her [Meghan's] shadow." The biographer adds that the Sussexes "bring out the worst in each other."
Is Prince Harry's desire to make his wife happy damaging in some way?
There is no shortage of criticisms when it comes to Prince Harry and Meghan — as Levin remarked in February, when Meghan and Harry prepared to exit the royal family, that she had some concerns.
"As he said before the wedding, 'What Meghan wants, Meghan gets.' He's very, very keen on making her happy, I think to the detriment of [Harry]," Levin explained on the Australian news program 60 Minutes.
Levin also thinks that Meghan "wears the trousers" in the marriage and, though she said Prince Harry was in search of a "spiky woman" when he was dating, "someone with strength and opinions of their own," Levin called Meghan "too spiky."
"I don't think she finds it very easy to bend a bit and come to a compromise," she added.