Royal Expert Claims Princess Diana Made Queen Elizabeth So Mad She Sent Her a Letter Demanding She Divorce Prince Charles
Princess Diana was remarkably candid in a 1995 interview about the state of her marriage, leading Queen Elizabeth to send her a letter demanding she divorce Prince Charles.
Princess Diana effectively ended her ill-conceived marriage to Prince Charles after coming clean about their issues in a bombshell interview in 1995 with Martin Bashir. While the interview signaled the end for the Prince and Princess of Wales, it also prompted a response from Queen Elizabeth herself. And it reportedly came in the form of a letter urging Princess Diana to end the marriage once and for all.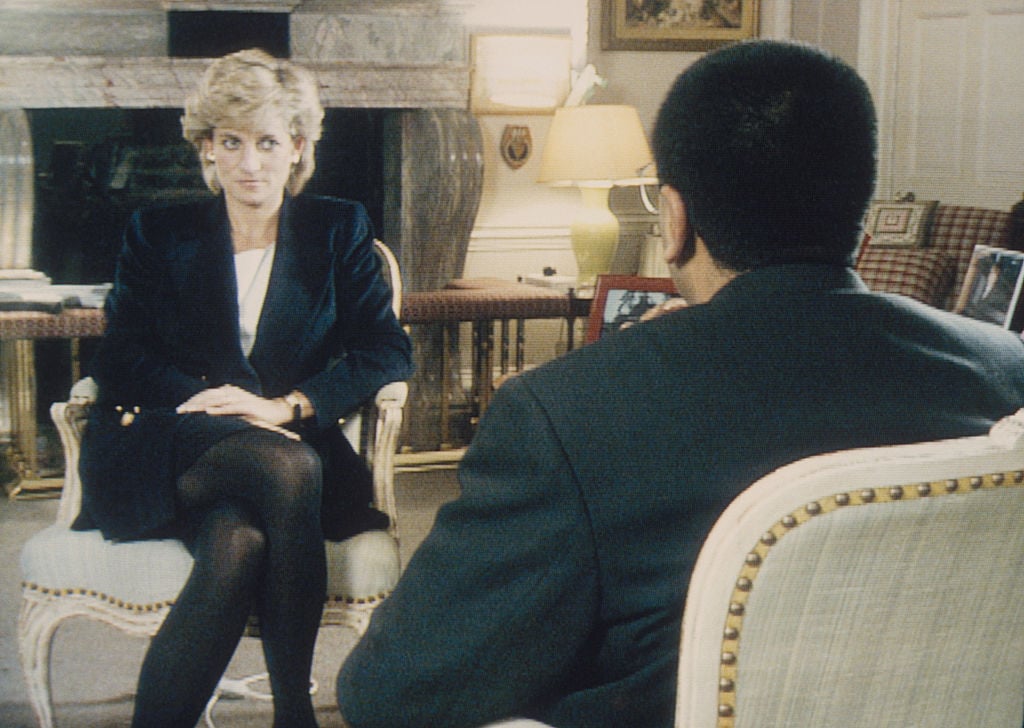 Queen Elizabeth sends Diana a furious letter
In her 1995 interview, Princess Diana opened up about her own affair with James Hewitt and talked about the "three of us in this marriage," alluding to Prince Charles' affair with Camilla Parker Bowles.
The admission sent shock waves through the royal family, but what is really interesting is how Diana and Charles were not the first to suggest a divorce was the only way out.
According to Express, royal expert and commentator Angela Mollard claims that it was Queen Elizabeth who first told Diana that she should divorce Prince Charles and end their awful union before it got any worse.
"So that was in 1995, where she talked openly about her marital difficulties," Mollard explained. "And the Queen quickly sent a letter to Diana and said 'you need to divorce' and that was finalized in 1996."
Mollard noted that Prince Charles and Princess Diana had previously signed a confidentiality agreement, so they could not discuss the details of their split or marriage. If they could talk about what happened, perhaps Diana would have confirmed Queen Elizabeth's letter.
Princess Diana tells all in shocking interview
Although Diana and Charles had separated years before her 1995 interview, it was the first time she talked about her broken marriage in public by herself.
Over 20 million people watched the bombshell interview, which officially confirmed the reports that Prince Charles had reignited his romance with Bowles.
In fact, Diana blamed Charles' infidelity for their marital problems and raised a lot of questions about his ability to rule the monarchy. She also, of course, admitted to having her own affair with Hewitt, who was an officer in the cavalry.
The interview aired a little over two years before Princess Diana died in a tragic car accident in Paris in 1997. Meanwhile, the couple would go on to finalize their divorce in 1996.
Did Queen Elizabeth ditch BBC after Diana's interview?
Given how the interview was aired on the BBC, there was a lot of talk at the time about how Queen Elizabeth was going to ditch the network for future royal engagements. Executives at the BBC were reportedly so worried about what Queen Elizabeth might do that they sent out a memo to their chief executive expressing those concerns.
In particular, the network was paranoid about losing access to Queen Elizabeth's broadcast and revealed that they did not leave voluntarily.
The concern at the BBC illustrates the serious nature of Princess Diana's bombshell interview and how much it affected the royal family. Although it has been several decades since her passing, her scandal with Prince Charles remains an eyesore for the royal family to this day.
The royals felt betrayed by Princess Diana's confession
Queen Elizabeth was not the only person in the royal family who was upset by Diana's interview. Her Majesty's younger sister, Princess Margaret, was also angry about what went down on national television.
During an interview with Fox News, royal expert Craig Brown revealed that Princess Margaret felt like Princess Diana betrayed the entire family. Brown also claims that Princess Margaret would not forgive Diana for what she said and removed any mention of her name at her house.
Although he was only a teenager at the time, Prince William was also reportedly angry with Princess Diana for discussing private matters with the press. Prince William's opinion on the situation changed as he got older and understood why she came clean.
That said, Prince William also learned a valuable lesson from his mother and will probably never open himself up to the media like she did. After all, the Duke of Cambridge and his younger brother, Prince Harry, still blame the paparazzi for contributing to their mother's tragic death.
Queen Elizabeth has not commented on the reports surrounding her alleged letter to Princess Diana.