Royal Expert Compares Meghan Markle to Lady Macbeth, Claims Duchess Has 'Preyed on Prince Harry's Weaknesses'
Is Meghan Markle a villain? One royal expert claims that Meghan is not unlike Lady Macbeth in the way she's manipulated Prince Harry.
Meghan, Duchess of Sussex has faced her fair share of criticisms, with many reports over the years diving into the ways she has changed Prince Harry. One royal expert has gone as far as comparing Meghan to Lady Macbeth and making some big claims about how she's manipulated Harry.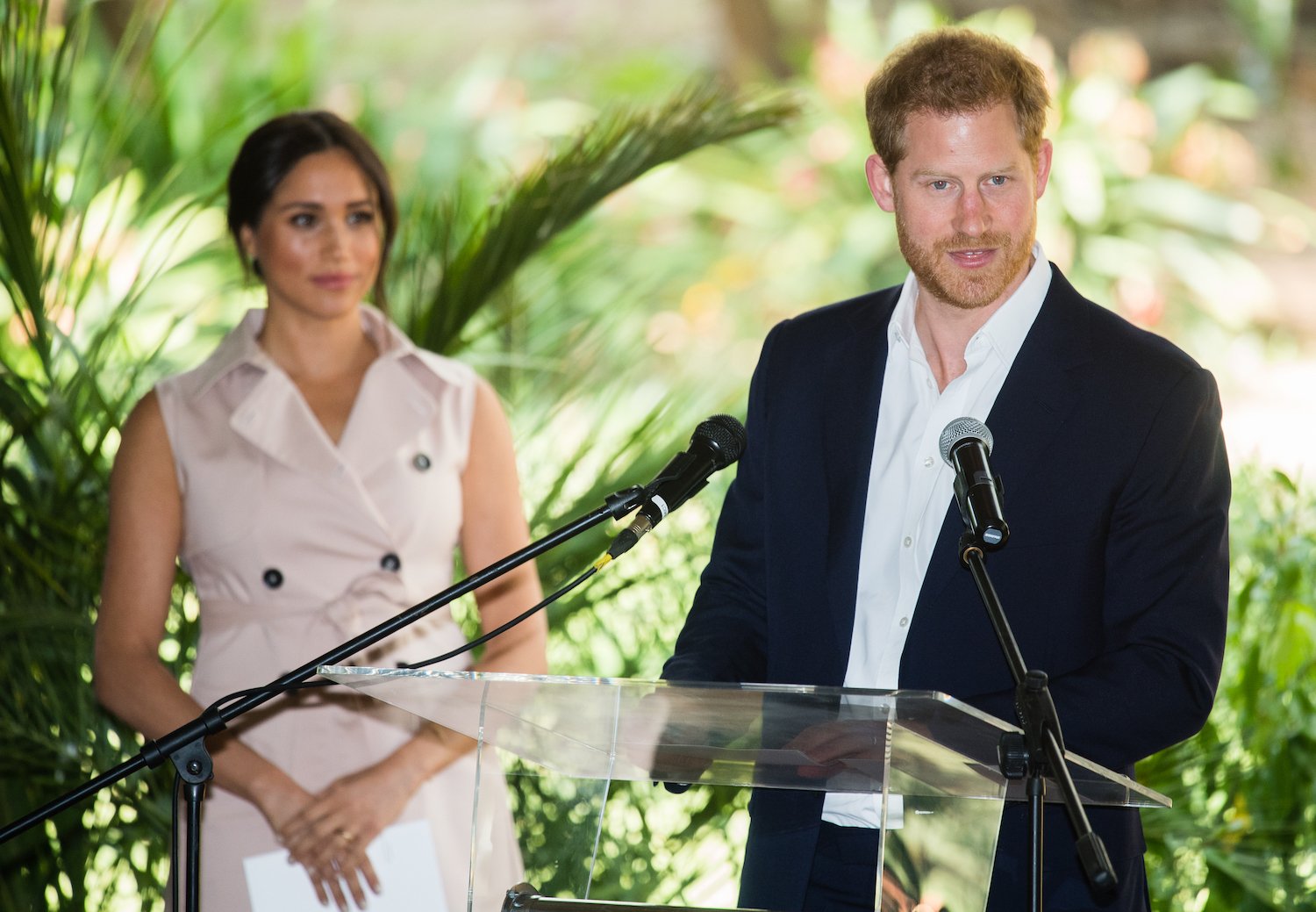 Expert claims Meghan Markle has influenced Prince Harry
Royal biographer Lady Colin Campbell shared her thoughts about Prince Harry and Meghan's relationship with The Sun on Sunday following the release of the book Finding Freedom. Campbell, who has written six books about the royal family, including Meghan and Harry: The Real Story, had some insight into the couple's story, believing that Meghan "preyed on Harry's weaknesses."
"Meghan's influence is very reminiscent of Lady Macbeth," Campbell explained. "It's so sad because I remember Harry growing up and he was great with my kids."
She continued, "To gain a toehold over Harry she appears to have played to his weaknesses, just as Catherine has played to William's strengths."
"Meghan shares a lot of Harry's weaknesses," Campbell further explained. "He is hyper-emotional, over-the-top, rushes where wise people don't and is extremely self-important."
Campbell says she fears for Prince Harry
Campbell's opinion about Meghan paints the duchess as manipulative and uncompromising, so it's not surprising that she would say she fears for Prince Harry.
She called the way Meghan acted in the royal family "unacceptable," pointing out that "even Diana knew how to be a princess and when to toe the line."
"Meghan appears, to me, very good at talking the talk and not walking the walk," Campbell said. "She is leading Harry down a path he will struggle to find his way back from. I fear for them."
"I think Meghan's over-confidence has been the problem," she added. "I fear for him."
Meghan Markle reportedly felt she wasn't respected in the royal family
Similarly to Campbell, biographer Angela Levin shared her thoughts about Meghan's ambitions in an article she wrote for The Telegraph (via Daily Mail). Levin called Meghan "a fiercely ambitious woman who wants to be number one" and who was not a "team player" in the royal family.
During an interview on Royal Rota, Levin discussed Finding Freedom and her belief that Meghan had bigger aspirations than were realized in the royal family.
"It can't be a surprise to Harry that in the monarchy the queen comes first. It's the queen, then it's the heir to the throne, and then it's William. That's the order of things," interviewer Chris Ship said to the biographer.
Levin explained, "I don't think it was a surprise to Harry but what I think really upset him is that Meghan felt she wasn't number one."
"Diana talked to them from the beginning about the sense of duty and working hard for the monarchy and how it works," she added. "They knew it back to front."