Royal Expert Explains Why Kate Middleton Has Been Wearing Pants in Public More Often
Kate Middleton's outfits always get a lot of attention every time she is photographed. The Duchess of Cambridge often wears dresses, but she has been seen wearing pants more often during recent public appearances. A royal commentator explained what this fashion choice could mean for Kate.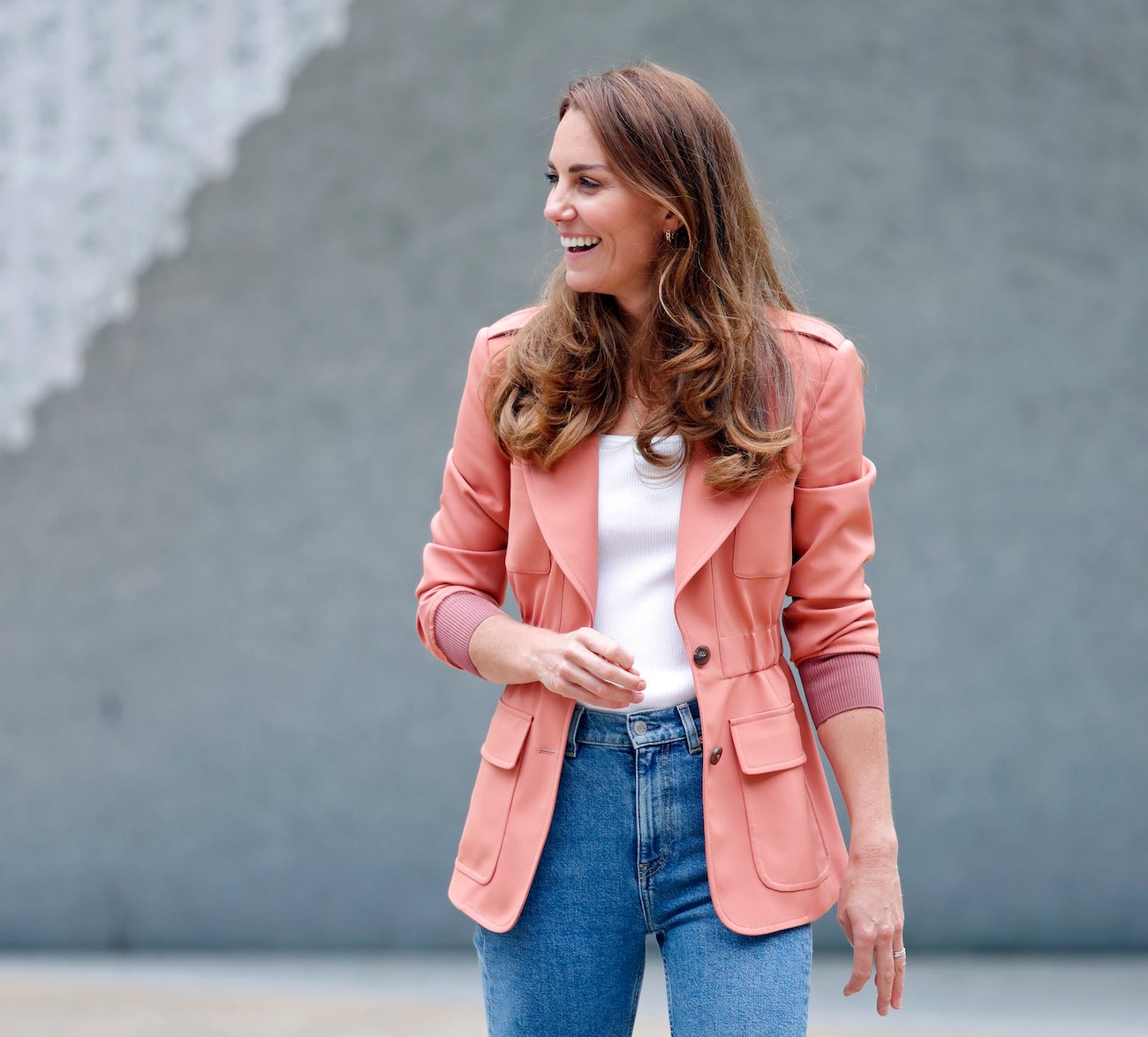 Kate Middleton has been a fashion icon for over a decade
When Kate married Prince William in 2011, she became one of the most famous women in the world. As such, she quickly became a fashion icon.
The duchess is known for her classic style. She wears many timeless fashion pieces, such as colorful coat dresses and elegant ball gowns. Kate also likes to wear affordable clothes as well from brands such as Zara and H&M.
Because of Kate's popularity, anything she wears often gets sold out quickly from stores. This phenomenon has even been dubbed the "Kate Effect."
A royal expert explains why Kate Middleton is favoring pants these days
RELATED: Kate Middleton Subtly Shows She Has 'Secret Plans' Up Her Sleeve With 1 Pose, Body Language Expert Says
Kate frequently wears dresses when attending royal engagements. However, recently, during a trip to Denmark, Kate chose to wear more pants than dresses. According to royal commentator Jennie Bond, this could be her way of appearing more "approachable" to the public.
"Kate is a practical princess and increasingly wears trousers to reflect that she's ready for business, whether that be kneeling down with kids or sliding down a slide," Bond said (via Express). "She wants to appear approachable, one of the people, not an untouchable figure in the prim dress."
In Denmark, Kate went down a slide at the Lego Foundation PlayLab at University College Copenhagen. She also visited Stenurten Forest Kindergarten, an environmentally-focused school, where she participated in outdoor activities with students.
Prince William and Kate Middleton are reportedly trying to 'remain relevant' with young people
The future of the monarchy relies on William and Kate, being popular among the next generations. According to royal correspondent Emily Nash, the couple is finding ways to "remain relevant" with young people.
"William and Kate in particular I think have realised they have to remain relevant," Nash said. "The monarchy has to remain relevant to the next generation. If that means them opening up more, finding new ways to communicate whether it's on social media or appearing on TV documentaries. They're willing to embrace that."
Like other royals, William and Kate are active on social media platforms such as Twitter, Instagram, and YouTube, where fans can get updates on their work.
The Duke and Duchess of Cambridge also champion causes that are important to young people, such as mental health. The couple created an initiative called Heads Together, which tries to encourage conversations about mental health among children and adults.
Both William and Kate have also opened up about some challenges they have faced—something royals of the past did not do very often. For example, William has shared difficulties in dealing with the death of his mother, Princess Diana. Kate, whose work focuses on supporting parents and families, has opened up about some challenges of motherhood.
RELATED: Kate Middleton Once Had a Down-to-Earth Response When Being Called Prince William's Assistant