Royal Expert Pinpoints Moment When Prince Harry's 'New Reality Sunk in' During Jubilee Visit
Prince Harry and Meghan Markle returned to the U.K. for Queen Elizabeth II's Platinum Jubilee and made their first appearance together in public since stepping down as senior royals.
The Duke and Duchess of Sussex were banned from standing on the Buckingham Palace balcony with the monarch and working royals but did attend the service of thanksgiving at the St Paul's Cathedral on June 3. Now, a royal expert is explaining at what point during their visit that Harry's "new reality" likely hit him.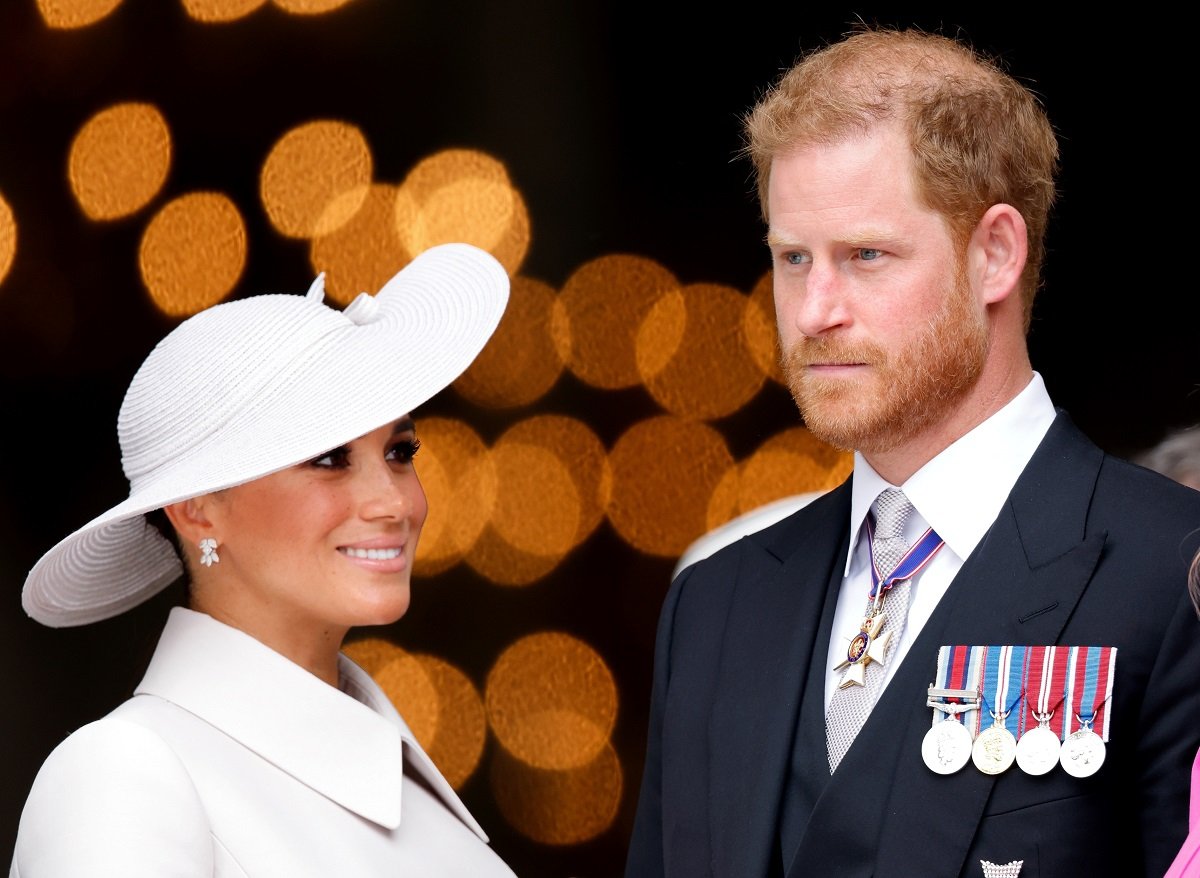 Meghan and Harry got a mixed reaction from the public
Outside St. Paul's Cathedral in London where the service of thanksgiving for the queen was held, Harry and Meghan arrived to cheers and jeers from the crowd.
Applause and boos could be heard when they exited the church as well and the couple looked uncomfortable as they walked down the steps and got into waiting cars. But according to a royal expert, it's what happened inside the church, not outside, that caused Harry's new reality to set in.
Expert says Prince Harry's 'new reality sunk in' after a 'painful' wait
Because the pair are not working members of the royal family anymore this royal event was different than others they have been in. The pair's demotion was on full display for the world to see as Meghan and Harry were seated and had to wait a full 19 minutes for Prince William and Kate Middleton to take their seats. Not only that but the Sussexes were relegated to the opposite side of the church than the Cambridges and Prince Charles and were not given a front row seat.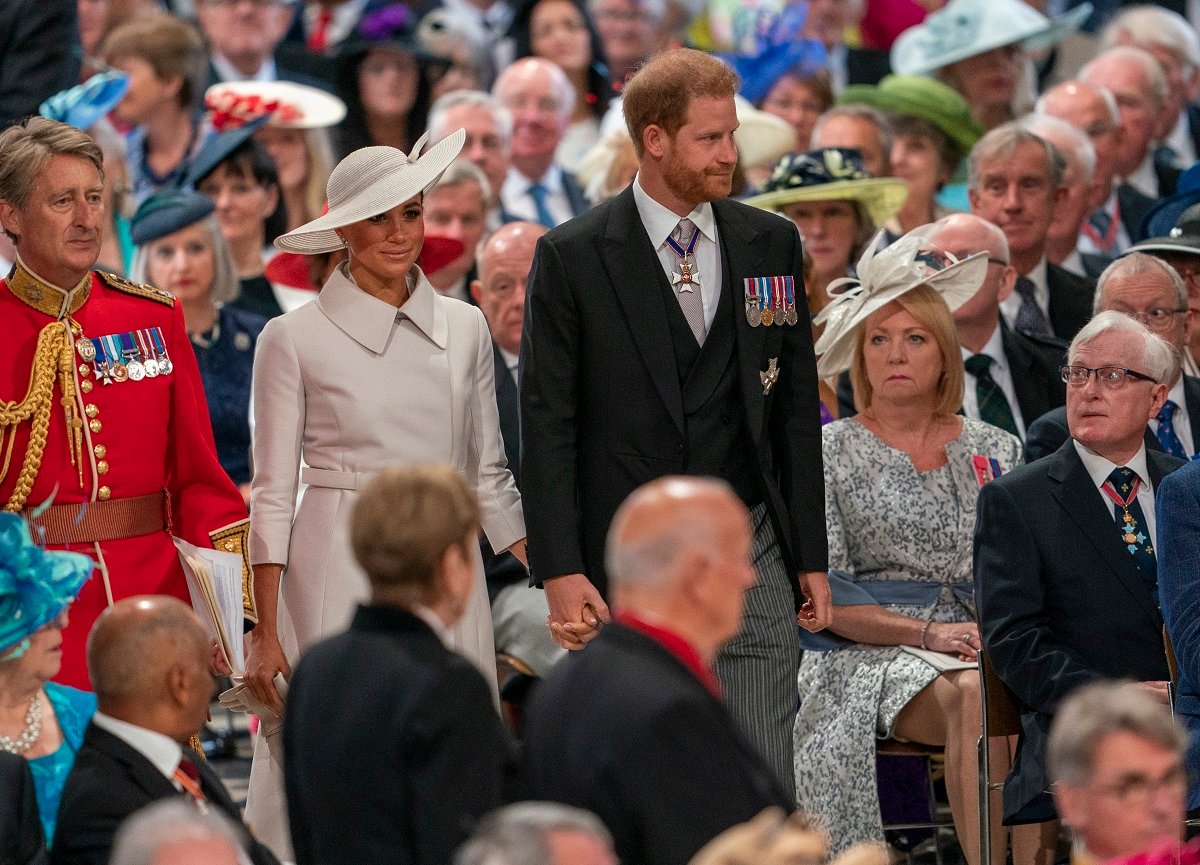 The Express noted that royal expert Richard Kay believes that Harry's "new reality would have sunk in when he ended up in the second row at St Paul's Cathedral."
"Nothing illustrated how the Sussexes' exile in California has upended their old world than the manner — and timing — of their arrival at St Paul's. As non-working royals, they are now very much in the second division," Kay said.
He added: "Although spared the indignity of sharing the coach that brought a clutch of minor royals who similarly do not do official duties, such as Princess Michael of Kent's son Lord Frederick Windsor, they were only just behind them. It was a painful 19 minutes before William and Kate arrived to take their seats."
Another expert observed the duke looking 'deeply unhappy'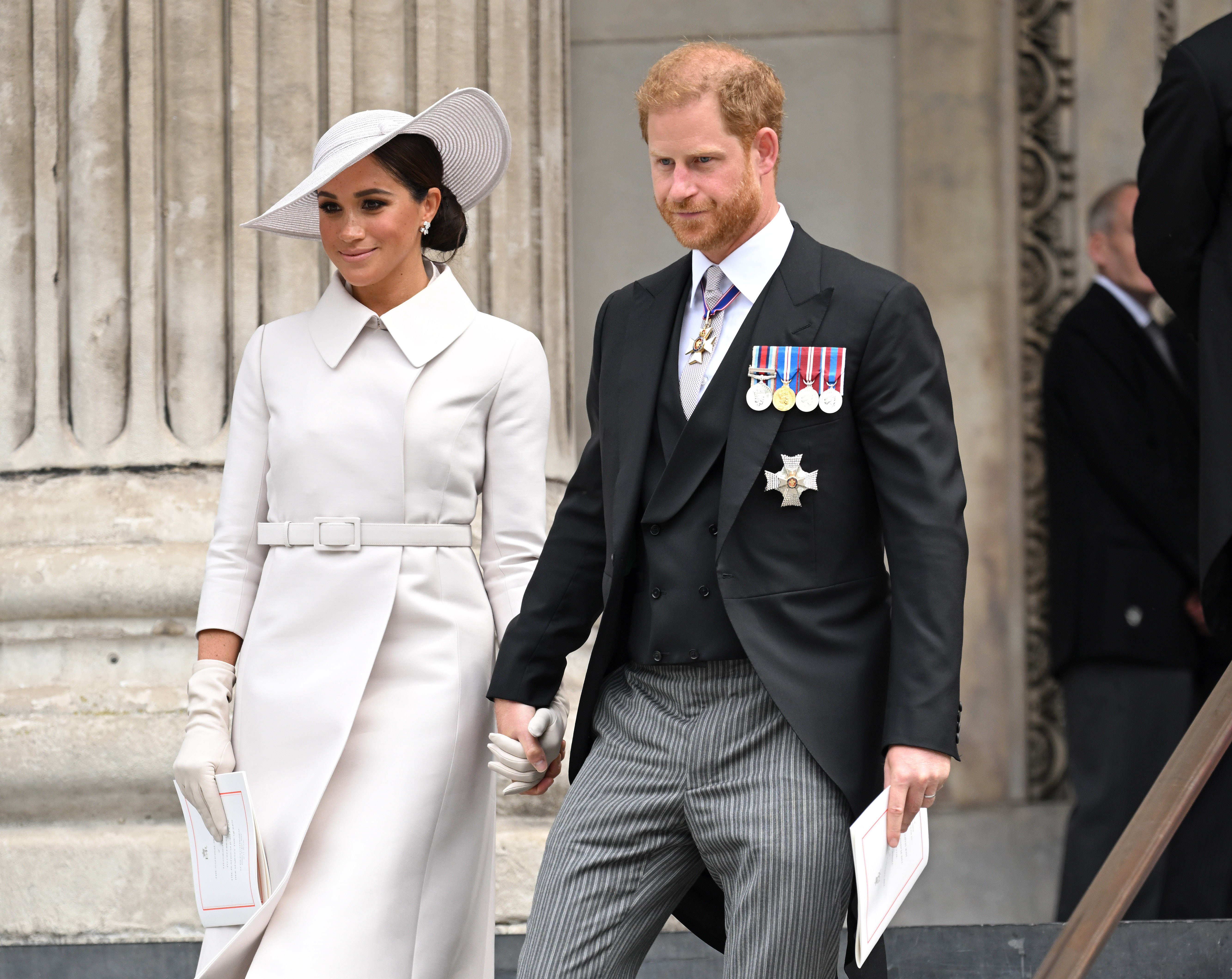 Another royal expert, Neil Sean, opined that Harry looked "deeply unhappy" at the church and claimed that's because he "misses" the life he had.
"I did notice that Prince Harry looks deeply unhappy up close and not at all happy with his new lot in life," Sean told Fox News (per Express). "It's obvious he misses this life and this is a stark reminder of what he has walked away from, and I would say he knows it."
Sean continued: "Now a life of injunctions, press attacks, and failed TV deals awaits him and Meghan upon their return, which can't be nice. No matter what he said about being trapped in this life, he sure made snappy he rushed back to grab the limelight and that truly was the feeling within the royal circle — and I do know somebody very close within there — [it] was a wake-up call as to what he'd actually left, particularly the military stuff. He's very passionate about that and the uniform and all that sort of stuff, the motley medals as we call them — it was all a little bit strange and that's got to resonate."
RELATED: Rod Stewart Said He Was 'Disappointed' in Prince Harry and Meghan Markle's Treatment of Queen Elizabeth