A Royal Expert Says William and Harry's Alleged Fight Shows 'Things Can Be Hidden and Kept Away When Wanted' in the Royal Family
The royal family remains in the headlines thanks to excerpts released from Prince Harry's autobiography, Spare. Many were shocked to hear some of the revelations. Among the most surprising were the alleged fight between Prince Harry and Prince William. A royal expert says the fact this event was never covered in the media until now shows some information can be hidden by the royal family.
The palace can keep news quiet when they want, says Omid Scobie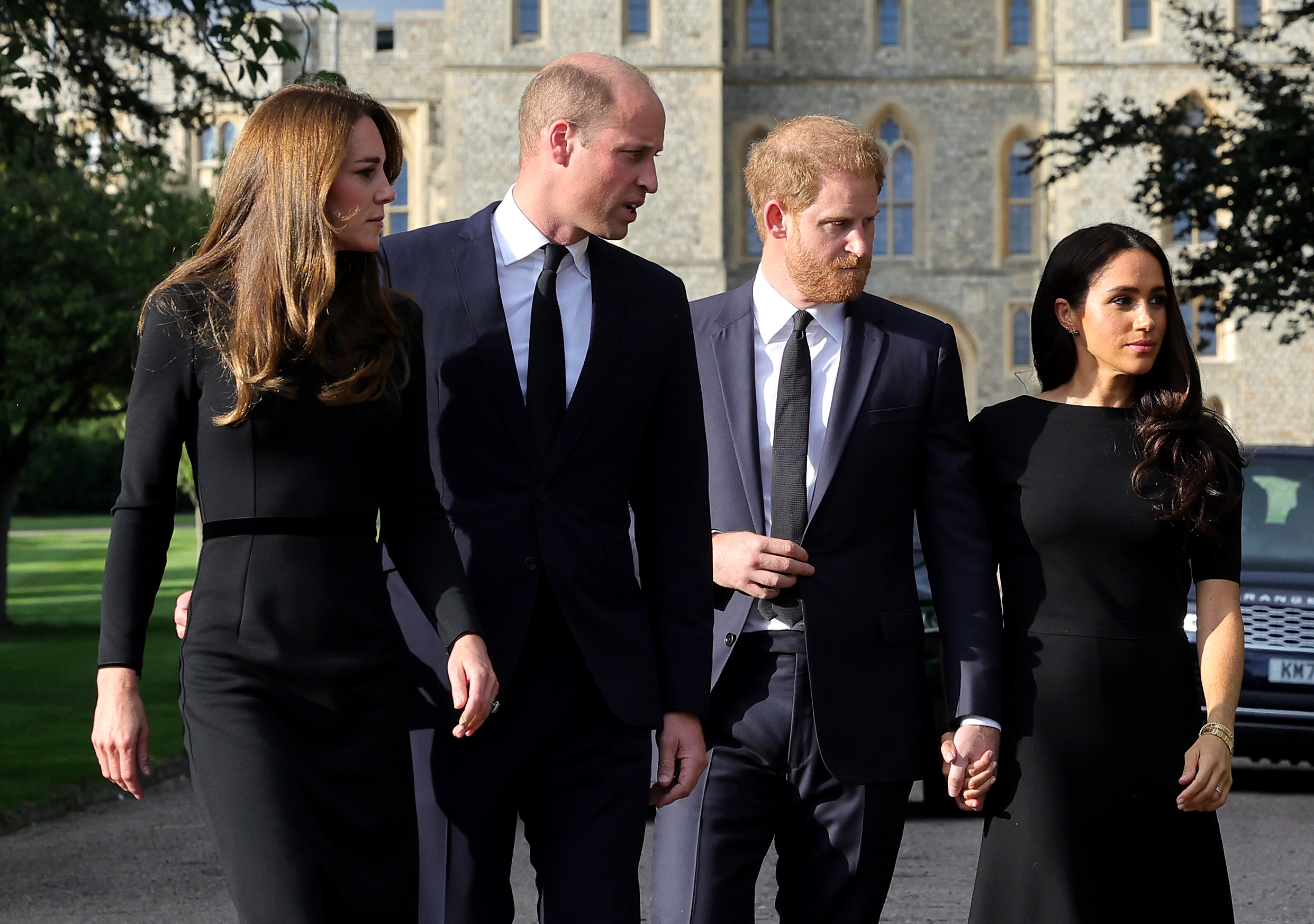 Omid Scobie, an ABC News contributor and author of Finding Freedom, weighed in on the latest revelations from Prince Harry's book. He says the reported fight is a perfect example of how the palace can keep things quiet when they want to.
"It's very rare that we get a member of the royal family, a senior one at that, opening up about these really personal moments in the family," Scobie tells ABC News. "As we've heard in Spare, that rift between the brothers was really at an all-time peak at that time. And what amazes me about that moment is just how easily it was kept secret up until now. It just shows you that things can be hidden and kept away when wanted."
Scobie says he heard about tension between William and Harry, but he wasn't aware of any physical fight. He says being a part of the royal family can complicate family dynamics.
"We definitely heard about moments between the brothers that were definitely heated, and language used by William that was incredibly inflammatory at the time," says Scobie. "But never a word about a physical attack. But I think it just shows that wedge that can easily be driven between family members when it comes to being working members of the royal family."
Prince Harry has 'unfinished business' says Omid Scobie
RELATED: Body Language Expert Reveals 'Conflict' That Makes Meghan Markle Different from Princess Diana
One thing many people have been asking is why Prince Harry continues to share so much detail about the royal family. The excerpts contain revealing information. When asked why he thinks Harry is uncovering so much of the royal family's personal information, Scobie says he believes Harry is trying to resolve some "unfinished business."
"I think there are many things that he still sees as unfinished business—accountability and apologies being one of them," says Scobie. "And I think those are the things that he's really wanted to gain from doing these documentaries, from speaking in the book, and being so candid. Of course, we've still got interviews with him over the days ahead where more revelations will no doubt come out."
Will the palace respond to Prince Harry's allegations?
Scobie says Harry's book will put the royal family in a tough position. They must decide whether now is the time to respond or remain silent.
"It does make it very difficult for the royal family," says Scobie. "They do strictly abide by that 'never complain never explain' mantra. And I think that's not just in front of the world but also behind palace walls as well. They'll hope that this will just disappear—that the book will come and go, and the worst will have passed. But I don't think we'll ever see Harry find what he's been looking for."
Scobie believes the palace will have to issue a statement at some point. "I think in this case they're going to be in a really difficult position not to respond to some of the things that come out in this book," says Scobie. "Of course, Harry goes into great detail about how members of the family have leaked stories to sort of help themselves and the public eye, often turning to people like Harry, the 'spare,' as collateral damage in the process. And I think these will be things that they will have to address at some point."
Follow Sheiresa Ngo on Twitter.