Royal Experts Slam Prince Andrew's 'Trashy' PR Stunt, 'Stop Thinking of Yourself'
Prince Andrew is taking flak following a "trashy" PR stunt. The Duke of York recently joined forces with his ex-wife, Sarah Ferguson, to assemble packages for frontline workers dealing with the coronavirus pandemic. While Andrew used the opportunity to step back into the spotlight, royal experts slammed him for using the crisis to rebuild his public image.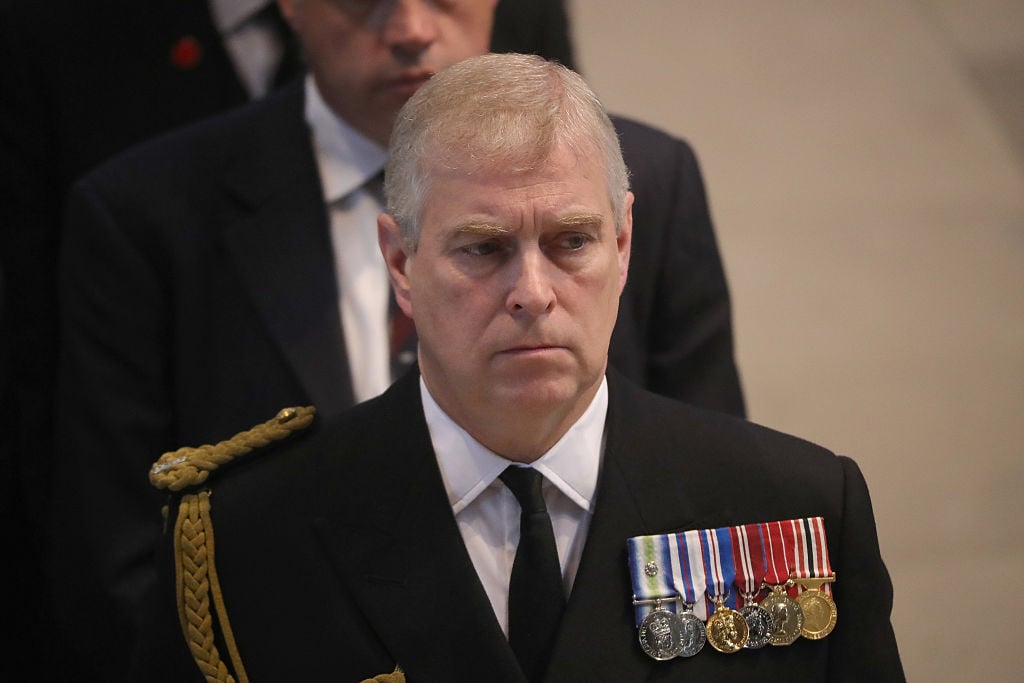 Inside Prince Andrew's latest PR stunt
Last week, Andrew worked alongside his ex-wife to bag cupcakes for Windsor's Thames Hospice. The Duchess of York's assistant, Antonia Marshall, took the photos and published them on social media.
The pics are the first time royal watchers have seen Andrew working in an official capacity since he stepped down last fall.
Prince Andrew was forced into an early retirement over his controversial ties to the pedophile Jeffrey Epstein. One of Epstein's sex trafficking victims, Virginia Giuffre, claims that Andrew had sex with her when she was underage.
The Duke of York tried to clear his name a few months ago during a disastrous interview with BBC. The move completely backfired on Andrew, who was urged to step away from the royal spotlight.
Andrew, of course, has denied any wrongdoing and claims that he is fully cooperating with investigators.
Royal experts bash Andrew's post
In light of Andrew's scandal, royal experts were not happy about his latest appearance on social media. According to News Week, several royal experts slammed Andrew for the PR stunt and argued that he should remain out of the public eye regardless of the cause.
"He should do good works but not seek to win kudos by posting trashy photos," expert Tom Bower shared. "If only they would both accept that their only public duty is to remain invisible from the public."
Fans were also quick to criticize Prince Andrew for taking advantage of the current crisis. A few royal watchers pointed out that the Duke and Duchess of York were not wearing face masks while they assembled the packages, setting a bad example for their followers.
"Stop thinking of yourself and what you want and think about her. For once in your life. Please," Vivian Rivera wrote.
Andrew has not commented on the backlash. Unfortunately, this is hardly the only controversial thing Andrew is dealing with at the moment.
Prince Andrew refuses to take part in Epstein documentary
Lifetime is moving forward with a documentary about Epstein titled Surviving Jeffrey Epstein, a project that will not include input from Andrew.
According to The Guardian, filmmakers asked Andrew if he wanted to take part in the new documentary in a bid to clear his name. Following his head-shaking interview with BBC, it sounds like Andrew does not want anything to do with the documentary.
"Andrew has been asked to appear to discuss his friendship, but there has been no formal response," a source shared.
Despite being photographed with his arm around Giuffre, Prince Andrew says that he does not remember meeting her. He also says that he did not have sex with Giuffre because he was visiting a Pizza Express at the time of the alleged incident.
A source claims that Andrew is under strict orders not to appear in front of the cameras. Not only could this bring further embarrassment tot he royals, but anything he says could be used against him in an investigation.
Considering how his interview with BBC went, it is safe to say that we probably will not see much of Andrew moving forward.
Princess Anne opens up about Andrew's retirement
Prince Andrew is not the only member of the royal family who has stepped down in recent months. Prince Harry and Meghan Markle also called it quits this year, though for entirely different reasons than Andrew.
While she did not mention anyone by name, Princess Anne recently opened up about all of the drama the royal shave faced in recent years. According to USA Today, Anne, Princess Royal, admitted that her retirement will look a lot different from Prince Andrew or Prince Harry.
"I don't think retirement is quite the same (for me)" she explained. "Most people would say we're very lucky not to be in that situation because you wouldn't want to just stop. It is, to a large extent, the choice of the organizations you're involved with and whether they feel you're still relevant."
Anne went on to say that she is surprised by how long Queen Elizabeth and Prince Philip have remained in the public eye. Although Philip retired a few years ago, she confessed that she does not see herself following in their footsteps.
As it currently stands, Princess Anne is 14th in line to the throne, making it highly unlikely that she will ever inherit the crown.
Prince Andrew has not responded to the comments surrounding Sarah Ferguson's latest post.