Is Cheating Accepted in the Royal Family?
As representatives of the United Kingdom and Commonwealth, the British royal family often paints themselves as a tight-knit, drama-free, modern-day family that cares about the environment, art, and bettering the community. And while that is true, it wasn't always that way.

Before Prince William and Prince Harry grew up and set a new example of the royal family, the Mountbatten-Windsors faced quite a bit of scandal — especially when it came to affairs. Prince Charles famously cheated on Princess Diana with his former girlfriend (and now wife), Camilla Parker Bowles, which caused a frenzy of tabloids, outrage from fans, and years of earning the people's trust back.

Now, with rumors of an alleged affair between Prince William and Kate Middleton's best friend, Rose Hanbury, we can't help but wonder: Is cheating accepted in the royal family?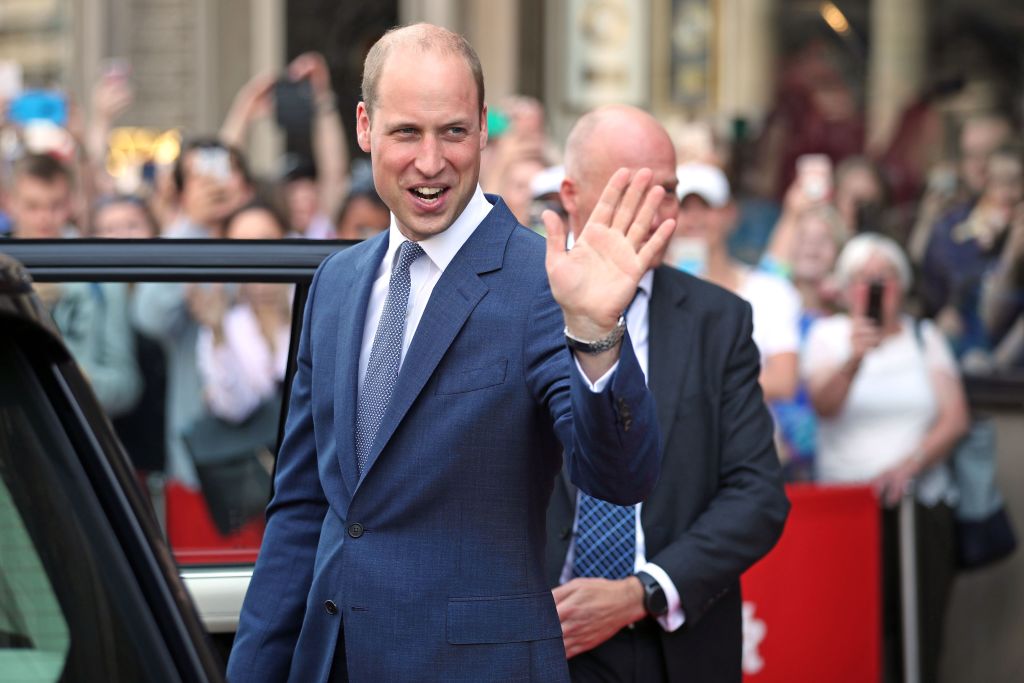 Royal family affairs

If you asked the queen, she would likely deny that having an extramarital affair is allowed in royal life. However, many prominent members of the royal family have cheated on their spouses. Here's a look at some of the most famous royal family affairs.

Prince Philip

Prince Philip has been accused of cheating on Queen Elizabeth several times throughout their marriage of over 70 years. Shortly after marrying then-Princess Elizabeth, the Duke of Edinburgh was linked to Singer Pat Kirkwood. And, according to Newsweek, Prince Philip and his alleged mistress has dinner and danced at a nightclub together. The two also allegedly exchanged letters and the singer once claimed she would have "had a happier and easier life" if the prince never visited her in her dressing room. The Duke of Edinburgh was accused of another affair in 1957 with a woman whose name was unknown. Additionally, many royal biographers claim Prince Philip had a few affairs with young, beautiful women.

According to royal biographer and journalist, Christopher Wilson, Prince Philip felt that mistresses were okay but should remain behind the scenes.

Prince Charles

Although the Duke of Edinburgh might have cheated on Queen Elizabeth, Prince Charles is the one royal most famous for having an extramarital affair.

The Prince of Wales married Princess Diana in a gorgeous, fairytale wedding in 1981. And although it appeared the two were happy and in love, Prince Charles was still very much in love with his former girlfriend, Camilla Parker Bowles. This love — and the affair that followed — let to a very troubled marriage between the Prince and Princess of Wales and, ultimately, a divorce in 1996.

We know from the queen's reaction to Prince Charles's behavior that she was not happy about the affair. However, it's unclear whether or not it had to do with the fact that Prince Charles was in love with Camilla Parker Bowles or that affairs were not accepted in the royal family. "The problem with Prince Charles was, you are not supposed to be in love with your mistress, you are supposed to have sex with your mistress, but Charles had fallen in love with Camilla, and that really screwed everything," Wilson told Express.

Princess Anne

The queen and Prince Philip's only daughter also had an extramarital affair. And, like her brother, it went public. Princess Anne married her first husband, Mark Phillips in 1973. But, when the Princess Royal met her mother's equerry (personal attendant), Timothy Laurence in 1989, their marriage began to crumble. Later that year, private letters between Princess Anne and Timothy Laurence were made public by The Sun, proving an affair between the two.

Shortly after her affair was made public, Princess Anne and Mark Phillips announced their separation. In April 1992, they divorced and the Princess Royal married her lover, Timothy Laurence shortly after in December 1992.

Check out The Cheat Sheet on Facebook!