Royal Family 'Anger' Toward Prince Harry and Meghan Markle 'Ran Deep' at Prince Philip's Funeral, Royal Author Says
Author Robert Lacey says in the latest edition of 'Battle of Brothers' that "anger ran deep" at Prince Philip's funeral. Some royals were "incensed" about Prince Harry and Meghan Markle's Oprah interview a month earlier, in March 2021.
Members of the British royal family were angry with Prince Harry, Duke of Sussex and Meghan, Duchess of Sussex at the funeral of Prince Philip, Duke of Edinburgh, a royal author says. The ceremony, held at St. George's Chapel on April 17, 2021, marked the first time Harry reunited with his family after he and wife, Meghan, Duchess of Sussex sat down with Oprah Winfrey for a tell-all interview in March 2021.
Royals 'felt incensed' by Prince Harry and Meghan Markle's 'calculated and focused cruelty' during Oprah interview, according to Robert Lacey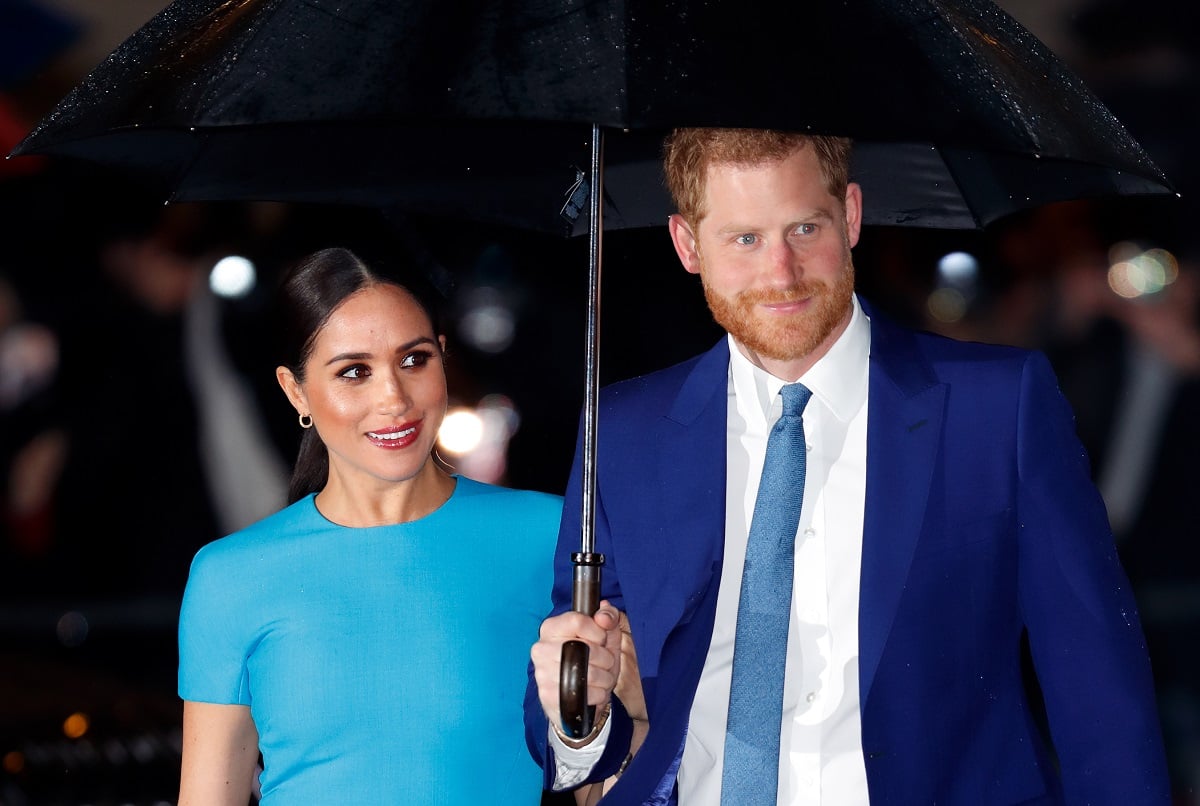 In the latest edition of Robert Lacey's biography, Battle of Brothers, the historian discusses Philip's funeral. Per Newsweek, an excerpt from the book which is serialized in The Times, Lacey details how some royals reacted to the Oprah interview.
"Family anger ran deep," Lacey wrote. "It was not by accident that neither Anne nor Sophie exchanged a public word with Harry in the course of the afternoon. People felt incensed by what they saw as the calculated and focused cruelty of the TV interview." 
Also "by the hypocrisy of Meghan—relating so brightly to Oprah how she had phoned the Queen to show her concern about Philip's condition without even considering, apparently, the impact that their televised catalog of grievance might have upon the invalid's morale and health," the author added. 
Prince William and Kate Middleton saw 'no point in talking to' Prince Harry, Lacey claims in book
Harry exchanged a few words with his older brother, Prince William, Duke of Cambridge and his sister-in-law, Catherine, Duchess of Cambridge on their way out of the funeral. But, according to Lacey, the conversation didn't go beyond that. 
Lacey wrote in Battle of Brothers William and Catherine said goodbye to Prince Charles before going back to their Kensington Palace apartment to put their children to bed. 
According to Lacey, "They told friends that they could see no point in talking to Harry, since any discussion of substance would go straight back to Meghan to be leaked out via Oprah or some other tentacle of the Sussex network that had not stopped spreading stories in the weeks since the interview that the couple's friends had promised would be their final word."
At that point, Harry and William's relationship had been, as the Duke of Sussex described to Oprah, "space." 
What's next for Prince Harry and Meghan Markle and the British royal family?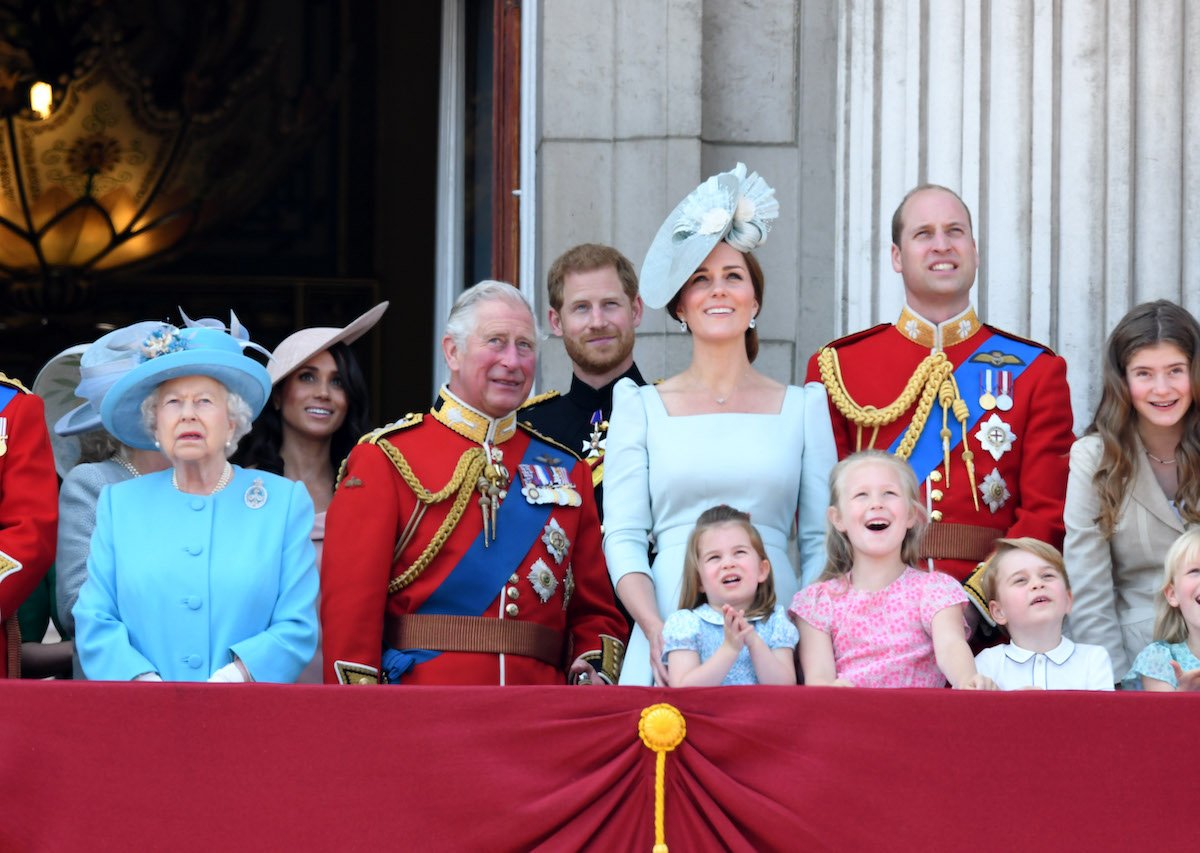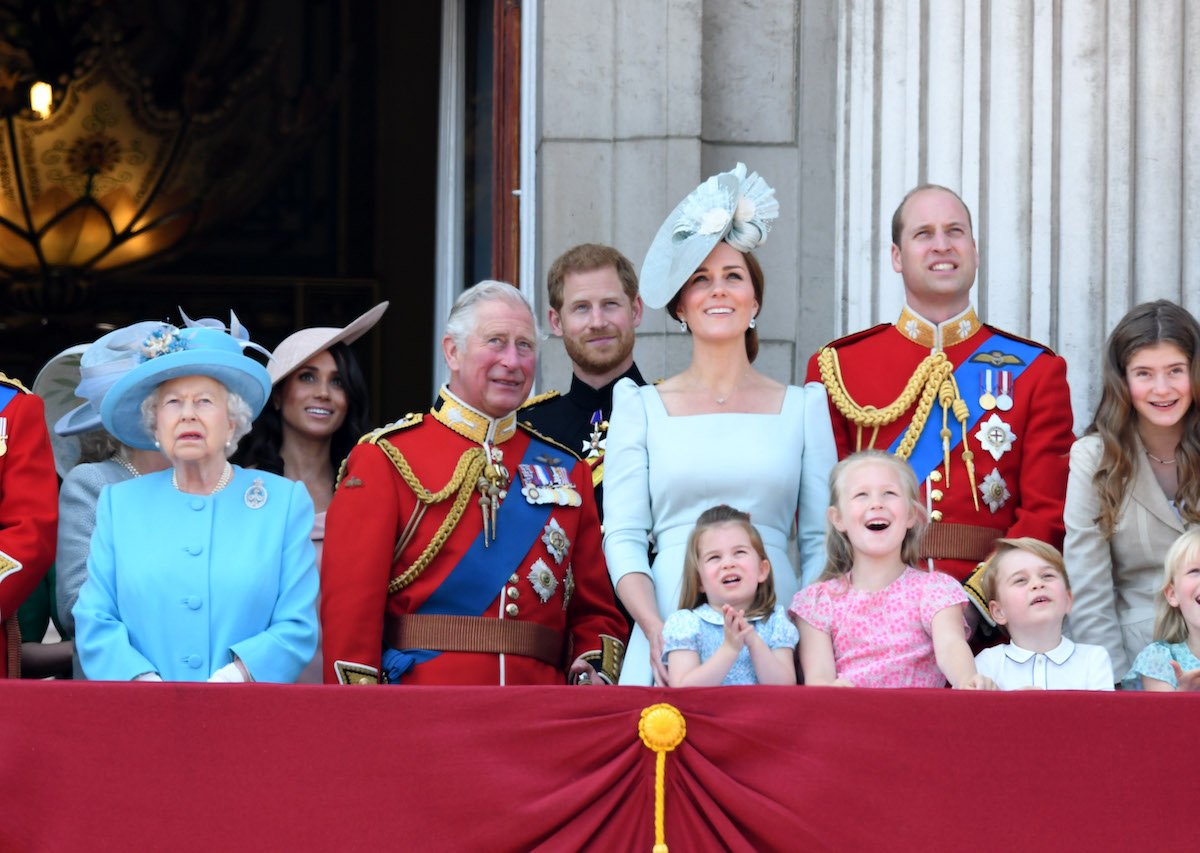 Since the Oprah interview and Philip's funeral things between Meghan, Harry, and the rest of the royal family still appear to be fractured. Harry spoke negatively about royal life during multiple interviews, including a podcast and another interview with Oprah. 
Meanwhile, the Duke and Duchess of Cambridge are getting more personal in an effort to not be "overshadowed" by Harry and Meghan. So where does the family go from here? 
The Duke and Duchess of Sussex welcomed their daughter, Lilibet "Lili" Diana Mountbatten-Windsor, on June 4, 2021. It's the feeling of at least one royal expert that Lili's birth may bring everyone together. Only time will tell. Despite the uncertainties one thing is sure. All eyes will be on William and Harry when they unveil a statue in honor of their late mother, Princess Diana, on July 1, 2021.