How Many Cars Does the Royal Family Own?
How Many Cars Does the Royal Family Own?
The royal family has plenty of money. And sometimes, they want to spoil themselves with a brand new car. However, some wealthy people have massive car collections, while others have only a few cars. When it comes to the royals, there is no shortage of high-end rides. But how many cars does the royal family own?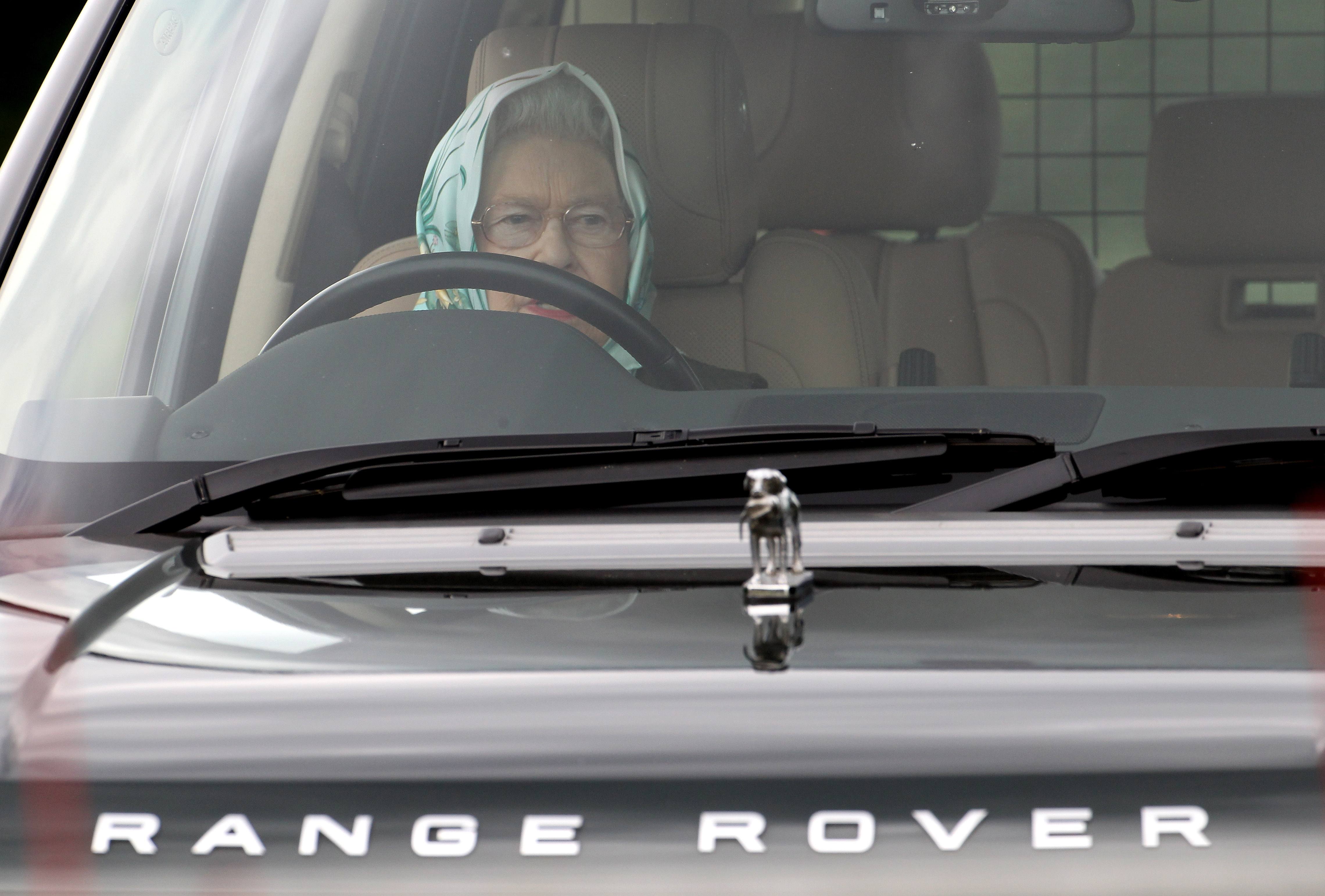 Queen Elizabeth has a massive car collection
The queen loves getting behind the wheel. At 92, she's still driving around London — and she doesn't even have a driver's license. The queen arrived in the backseat of a vintage Bentley for Prince Harry and Meghan Markle's wedding. And that's not the only Bentley she owns; a special Bentley Mulsanne was made in order to help celebrate the queen back in 2012. Plus, when the queen drives herself around, she typically chooses to cruise around in her Range Rover. She was even once spotted driving the car without a seatbelt, which the public didn't like very much. But she is the queen after all, and she does what she wants.
Prince William and Kate Middleton have been spotted driving at least seven different vehicles
William and Kate, just like Will's grandmother, love to drive nice cars. And one car wouldn't be enough for this royal couple. Buzzdrives has spotted the two in extremely high-end cars throughout the years. The family primarily drives a Range Rover (or another car from the Land Rover brand), which they use when they travel with the whole family. But when Will is on his own, he tends to get a bit sportier. He's been seen driving both an Audi R8 and a Jaguar XJ. Plus, Will has also been spotted in the family's bullet-proof Bentley. But Will and Kate can be modest, too. Both have been seen driving around in a Volkswagen Golf; it's a smaller car, but sometimes, it's all they need to get where they're going. Other cars of theirs include an Audi A3 and Aston Martin.
The royal family seems to be big fans of the Range Rover
One car that each member of the royal family has been seen driving is the Range Rover. This is the car the queen was seen in while not wearing a seatbelt. It's also the car William and Kate brought Louis home from the hospital in. The family clearly thinks it's a safe vehicle. Harry and Meghan have also been seen attending events in either a Range Rover or Land Rover. It seems that every family has their go-to vehicle, and for the royals, it's anything from the Land Rover brand.
The family has about $13.5 million worth of cars — and probably around three dozen to choose from
It has been reported that the queen has around 25 cars in her collection. But that's not including the ones her other family members drive. Will and Kate have each been spotted in more than half a dozen vehicles. And although there hasn't been much word on how many cars Harry and Meghan have, it's safe to assume the number is just as high. Plus, Prince Charles and Camilla definitely have their share of vehicles. When everything is added up in their collection, the family easily has at least three dozen vehicles. And altogether, they're worth around $13.5 million.
Check out The Cheat Sheet on Facebook!