How the British Royal Family Goes Out in Public Nearly Undetected
We'd like to think that in the presence of royalty, we'd you know, know they were there. But thanks to the British royal family's security detail (known as royalty protection officers), royals can often slip in and out of their local grocery store or clothing shop without causing a massive scene. 
How is it possible to overlook members of the British royal family when they're out in public? Because that's the goal, Simon Morgan, a royalty protection officer from 2006 to 2013 and founder of the personal protection agency, Trojan Consultancy, told Reader's Digest. 
Rule No. 1: Don't disrupt what's going on 
When Prince Harry and Meghan Markle, the Duke and Duchess of Sussex, visited a health and wellness store close to Kensington Palace where they were staying ahead of the birth of their son, Archie Harrison Mountbatten Windsor, they blended in with their surroundings wearing casual clothes one would see on the street. 
Why? As to not draw more attention to themselves. This is the same thing royal protection officers do because let's face it, being surrounded by security officers makes a person stand out. 
Markle and Prince Harry are two of the most recognizable people on the planet and were obviously seen leaving the store but they made it in and out smoothly thanks to security. 
"Our focus primarily is not unsettling the environment," Morgan said. Meaning they didn't block off the street like one might expect when a member of the royal family goes out in public. 
Rule No. 2: Follow the model
Morgan explained that royalty protection officers follow a certain model when royal family members go out in public that does double duty. It keeps them safe and essentially on the down-low in their environment. 
"The model is called 'discrete and unobtrusive," Morgan said. The idea is to have security blend in so much that when a member of the royal family walks down the street and a person thinks they see them, they say, "Wait, was that—? Nah, couldn't have been." 
Why greeting crowds can be stressful for security
Members of the royal family are known to greet crowds at royal engagements. Unfortunately for Morgan, he found the practice to be the most stressful part of his job because he'd have to constantly scan the crowd for possible threats.  At the same time, he knew it to be part of the job.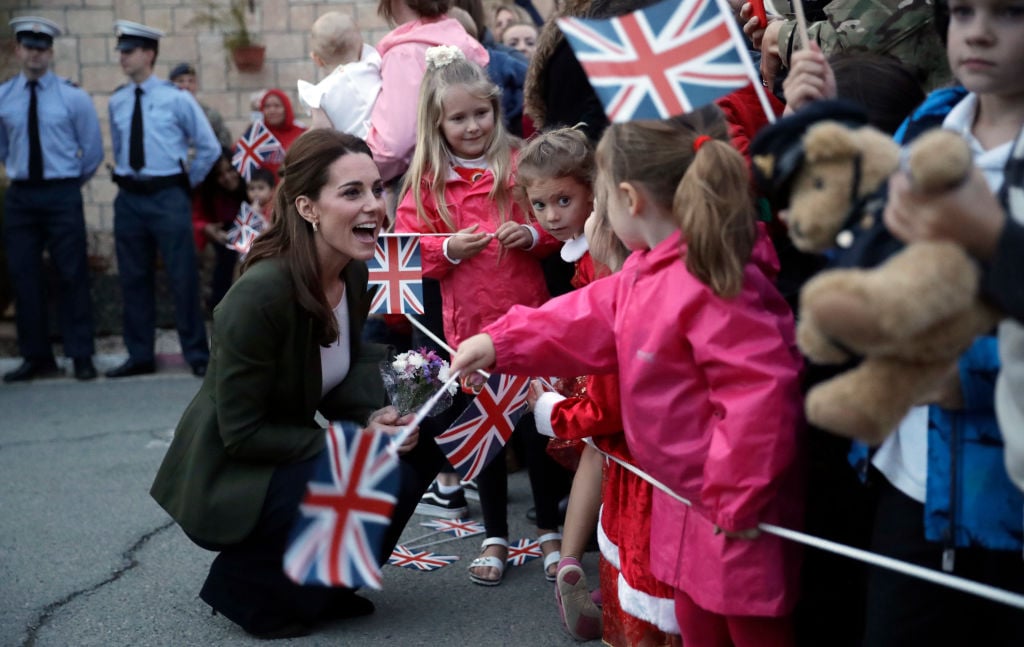 "They're a family of the people," Morgan said adding, "Access and face time with members of the public is important to them, and you have to manage that and manage the risks associated with that." 
Public events require lots of planning
While we, the public, may see Prince William and Kate Middleton, the Duke and Duchess of Cambridge, greeting crowds at an event and accepting gifts or flowers, as a simple event, it's anything but according to Morgan. Interacting with crowds requires lots of planning. 
It looks easy because "lots and lots of work has gone into that," Morgan noted. "It's not a case of we turn up and hope for the best." Royalty protection officers have meetings on top of meetings to discuss what will happen and what could happen to keep the royal family safe. 
All of this information really makes one think twice about what it means for Queen Elizabeth II and the rest of the royal family to go out in public.