Security Rules The Royal Family Must Always Follow
Part of being royal involves regular interactions with the public and remaining as accessible as possible. But, security can be a big issue — especially in today's world. How do members of the royal family continue to do their jobs (aka, interact with citizens) without putting themselves at risk? As with almost anything in the Mountbatten-Windsor family, they follow a strict set of rules.

Royal family security rules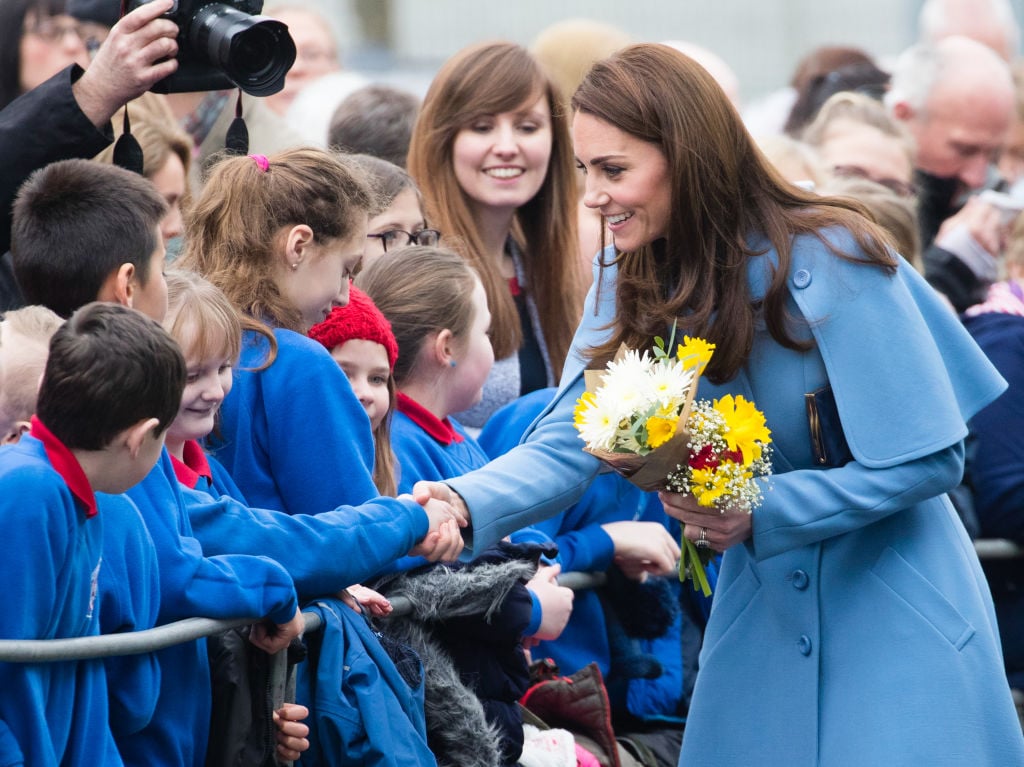 Queen Elizabeth, Prince Harry, Meghan Mark, Prince William, Kate Middleton, and other members of the royal family might seem like they engage in casual interactions with the public. But, as it turns out, everything is extremely calculated. Here are some of the royal family security rules they must always follow.

They can't close car doors

Remember when Meghan Markle was praised for closing her own door? Albeit a humble — read: normal — gesture, the Duchess of Sussex was told to stop on account of her safety. The royal family's chauffeured cars are equipped with self-locking doors, which is great if the duchess is inside the vehicle, but one she exits and shuts the door she has nowhere to go if something goes wrong.

"God forbid if anything did go wrong arriving at a royal engagement, security needs to be able to get them back into cars in seconds if need be. If they're closed and locked, it's impossible," a security source told The Sun.

Chauffeured cars

Members of the royal family — including the queen — can drive. However, you won't see them behind the wheel en route to a royal engagement. While they might drive themselves around on days off (or even to family functions), the royals typically take a chauffeured car for safety reasons.

Bodyguards and security personnel

Bodyguards are also a must in the royal family. Since they usually cause a frenzy everywhere they go, they hire security personnel to keep an eye on those around the royals to make sure no one seems suspicious. They also travel with their bodyguards and security team (Meghan Markle brought her's to NYC last month) to ensure their safety while abroad. According to The Mirror, each member of the royal family has five armed guards on them at all times.

Even young royals have bodyguards and a security team. Prince George has been the victim of a number of threats, so in order to protect their son, Prince William and Kate Middleton called for extra security at his school. The Duke and Duchess of Cambridge hire undercover police to escort Prince George to school and stay during the day to keep an eye on the future king.

Police escort

In addition to bodyguards and chauffeured cars, the royal family always travels with a motorcade or police escort — even to Prince George's school. This helps clear the road, as well as beefs up protection for members of the royal family.

They take different routes

For places they visit often — such as school — the royal family's car and escorts likely switch up the driving route. "You can't keep using the same route all the time because you don't want to give the bad guys who would do you harm information," Royal Protection Officer Simon Morgan shared with Metro.

Check out The Cheat Sheet on Facebook!