Royal Fans Are Freaking Out About Meghan Markle's New Hairstyle
Find out what royal fan are saying about Meghan Markle's new hairstyle and how you can achieve the look yourself.
We all change our hairstyles from time to time but when the Duchess of Sussex does it, it makes headlines around the world.
We're so used to seeing Meghan Markle with her two signatures hairstyles. Her long loose flowy waves and her buns swept up behind her head. But on Oct. 25, she and Prince Harry attended a roundtable discussion on gender equality with The Queen's Commonwealth Trust and One Young World rocking a hairdo apart from what she's done in the past.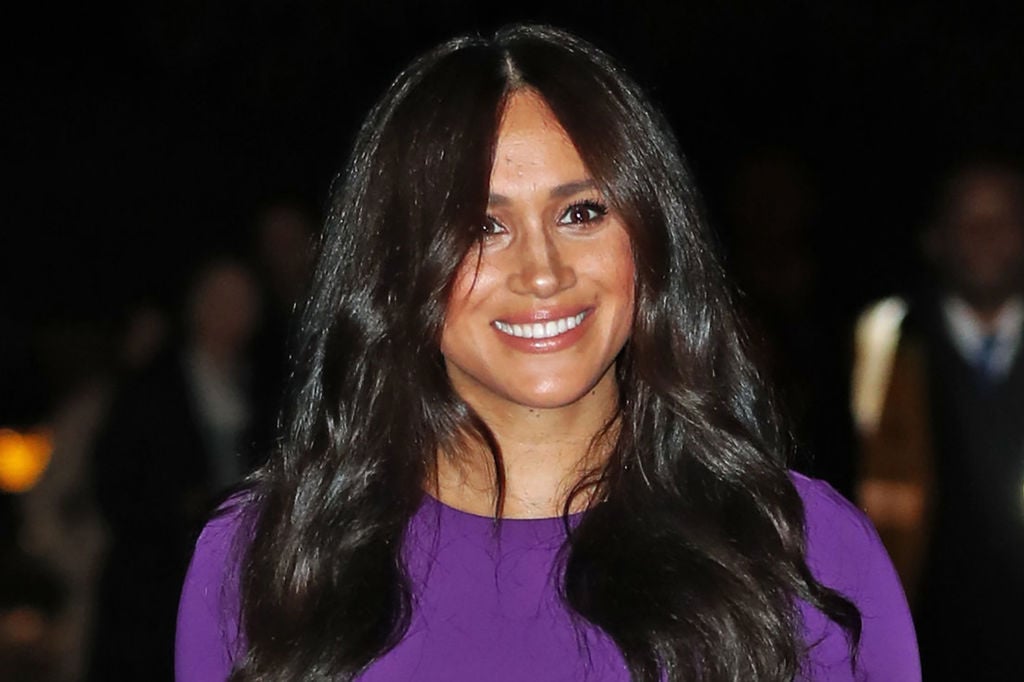 Read on to see the new look and find out what royal fans are saying about it. Plus, how you can do the style at home yourself.
Markle's latest updo is one she hasn't done before
The former actress was supposed to attend the roundtable herself, but her husband decided to join her at the last minute.
"In terms of gender equality, which is something I have championed for quite a long time, I think that conversation can't happen without men being a part of it," the duchess said. "You can't have a conversation of women's empowerment with just women."
Markle showed up to the event looking fashionable in a red leather Hugo Boss skirt, a maroon top, and a '60s beehive updo. We can't remember ever seeing a member of the royal family wearing leather and we certainly haven't seen Markle sporting the hairstyle before.
Royal fans were so surprised by this new look that they couldn't contain themselves and immediately took to social media with their thoughts.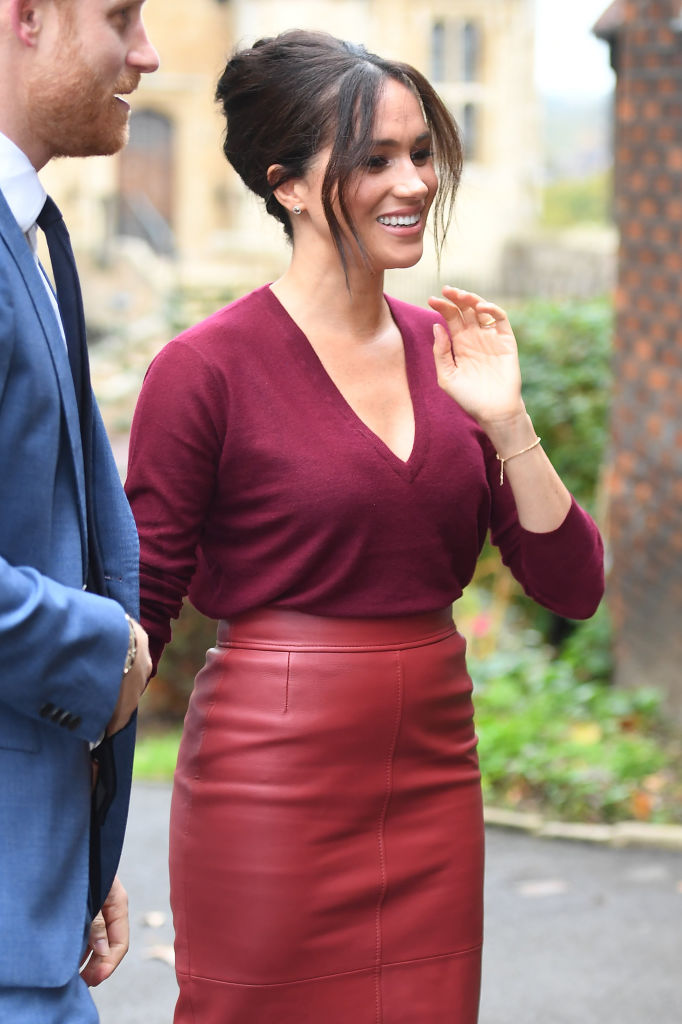 Royal fans react to the duchess' beehive hairstyle
Markle's new beehive do had royal fans all over Instagram and Twitter expressing how much they loved the look on her.
"Meghan looks gorgeous," one fan commented.
"Completely obsessed with this Meghan Markle look. The colour, the hair, the skirt. 10/10. I LOVE IT ALL," another fan wrote.
"The hair, the shoes, the sweater tucked into the leather skirt. Slay Meghan," a third person said.
"Step into the weekend like [Meghan Markle] in red leather and [Audrey Hepburn hair," another tweeted.
And for the user who wrote, "How come when I put my hair up in a 'messy bun' I don't look like Meghan Markle?" we have the answer of how you can achieve that.
How to style your own hair this way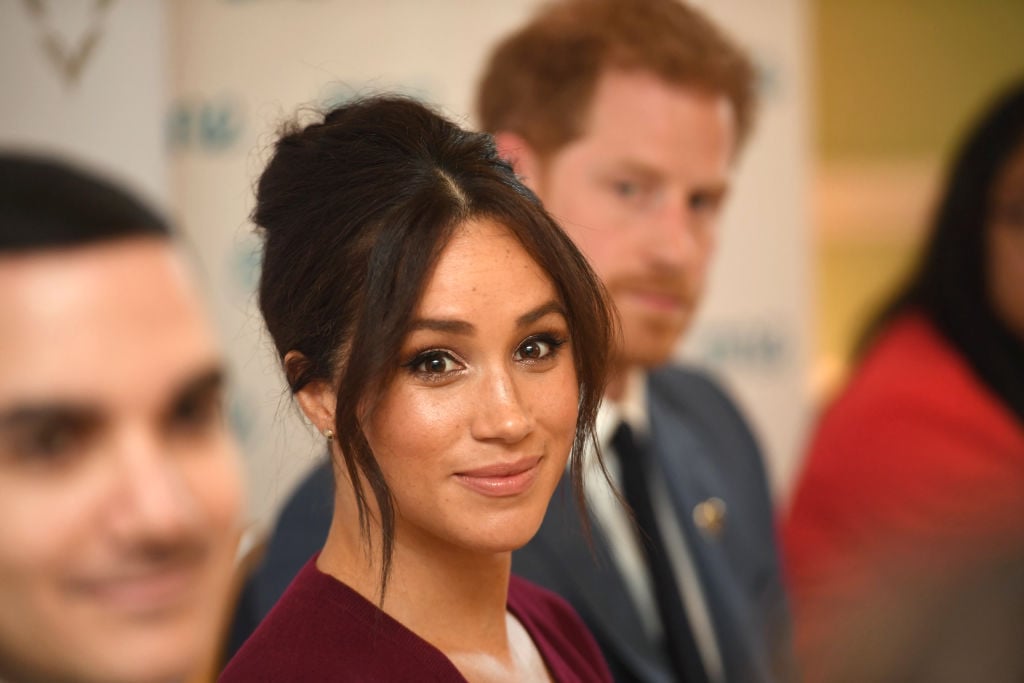 The way to get this beehive bun yourself can be achieved in a few steps.
First to get volume, backcomb your hair except for any pieces you want to leave down in the front. Then gather the teased hair, pull towards the back of your head, and roll the hair under itself to create the desired dome height you want.
Once you have the height and shape you want you'll need to secure the style by adding bobby pins. The last thing to do is spritz some hairspray throughout for an extra hold and you'll have the same hairstyle that Markle just made super trendy.
Read more: This is the 1 Color Meghan Markle Refuses to Wear in Public