Why Royal Fans Feel So Bad For Princess Beatrice Right Now
The royal family paid tribute to Prince Philip with a memorial service at Westminster Abbey in London on March 29. Most members of Britain's royal family were in attendance for the emotional event and there was a moment when one princess became so distraught she covered her face.
Now, royal fans are expressing their heartbreak as TV cameras were on Princess Beatrice as she cried during the service of thanksgiving to celebrate the Duke of Edinburgh's life.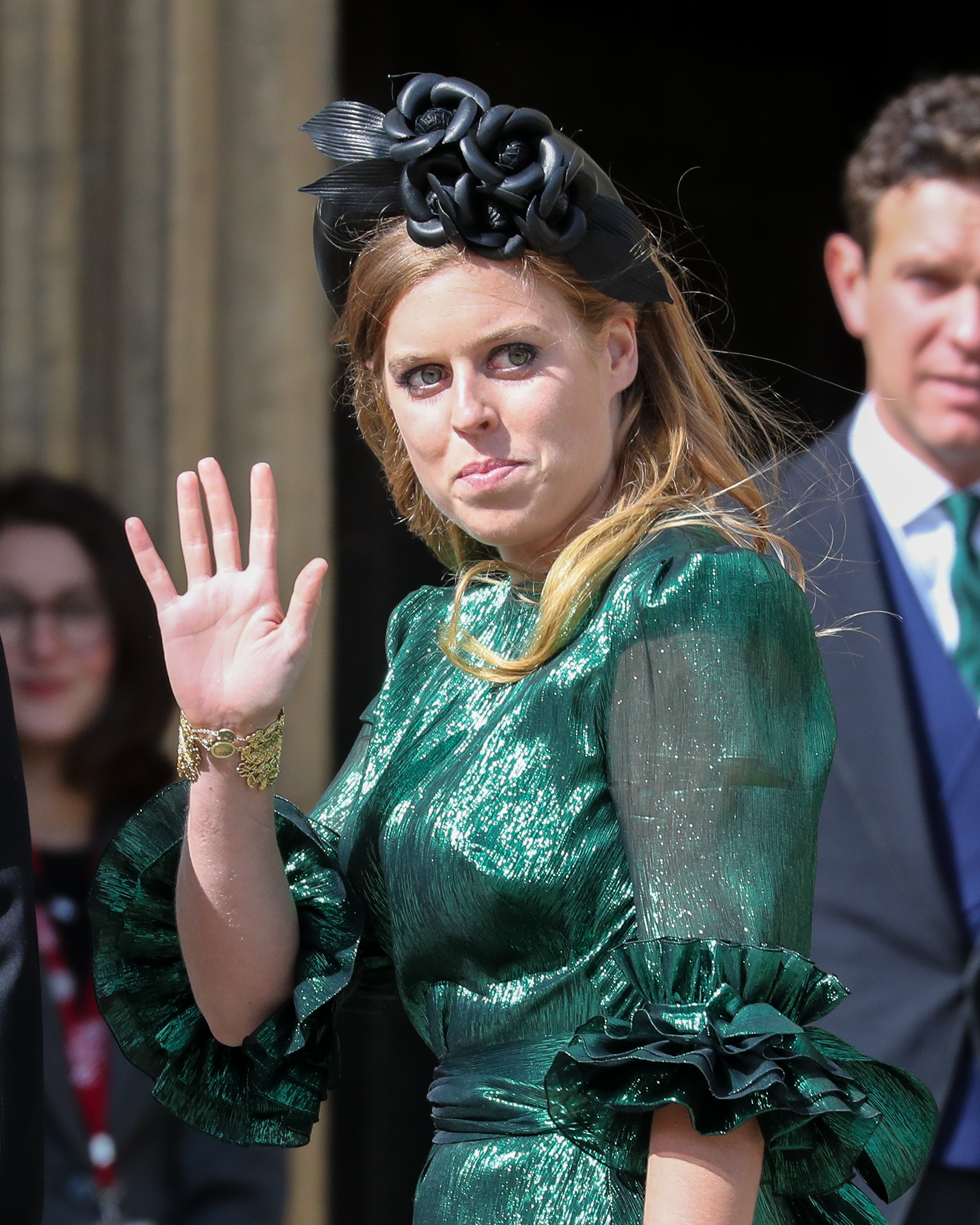 Princess Beatrice was visibly upset and covered her face at Prince Philip's memorial service
The service was attended by not only the British royals but also many European royals and dignitaries who were gathered to recognize Prince Philip's legacy in creating opportunities for young people, supporting the armed forces, and promoting environmental stewardship and conservation.
Princess Beatrice, who is the eldest daughter of Prince Andrew and Sarah Ferguson, could not hold back her tears during the memorial service for her late grandfather.
Cameras caught Beatrice as she became visibly upset. She then covered her face with the program she was holding and was comforted by her husband Edoardo Mapelli Mozzi.
Royal fans felt bad watching Beatrice get so upset
Some royal watchers opined that Beatrice was upset because she was very close to her late grandfather. Others meanwhile thought the princess got so emotional seeing the queen stand by her father allowing Andrew to walk her to her seat in the very first row. It could, however, be a combination of the two. But no matter what the reason fans expressed that they felt bad for Beatrice via social media.
"I feel for her. She lost her grandfather. We can sit and speculate all day, but this family is still grieving underneath the scandals and reports. I see a granddaughter who misses her grandfather, and I relate to her in that aspect," one person tweeted.
A second person commented: "Princess Beatrice was exceptionally close to her grandfather, in a documentary about the queen she was asked about her grandfather and got very emotional too, you could tell they shared a special bond with him and was probably emotional because she loves him and misses him a lot."
"It's so sad that they can't even grieve without a camera being on them," another noted.
A fourth person added: "A picture that shows that they are a family and while royalty, they are human."
"It would have been a very emotional time for all of them. Losing the duke and then all the events of the year would take its toll," a fifth person wrote.
Beatrice did share a sweet moment with another princess at the service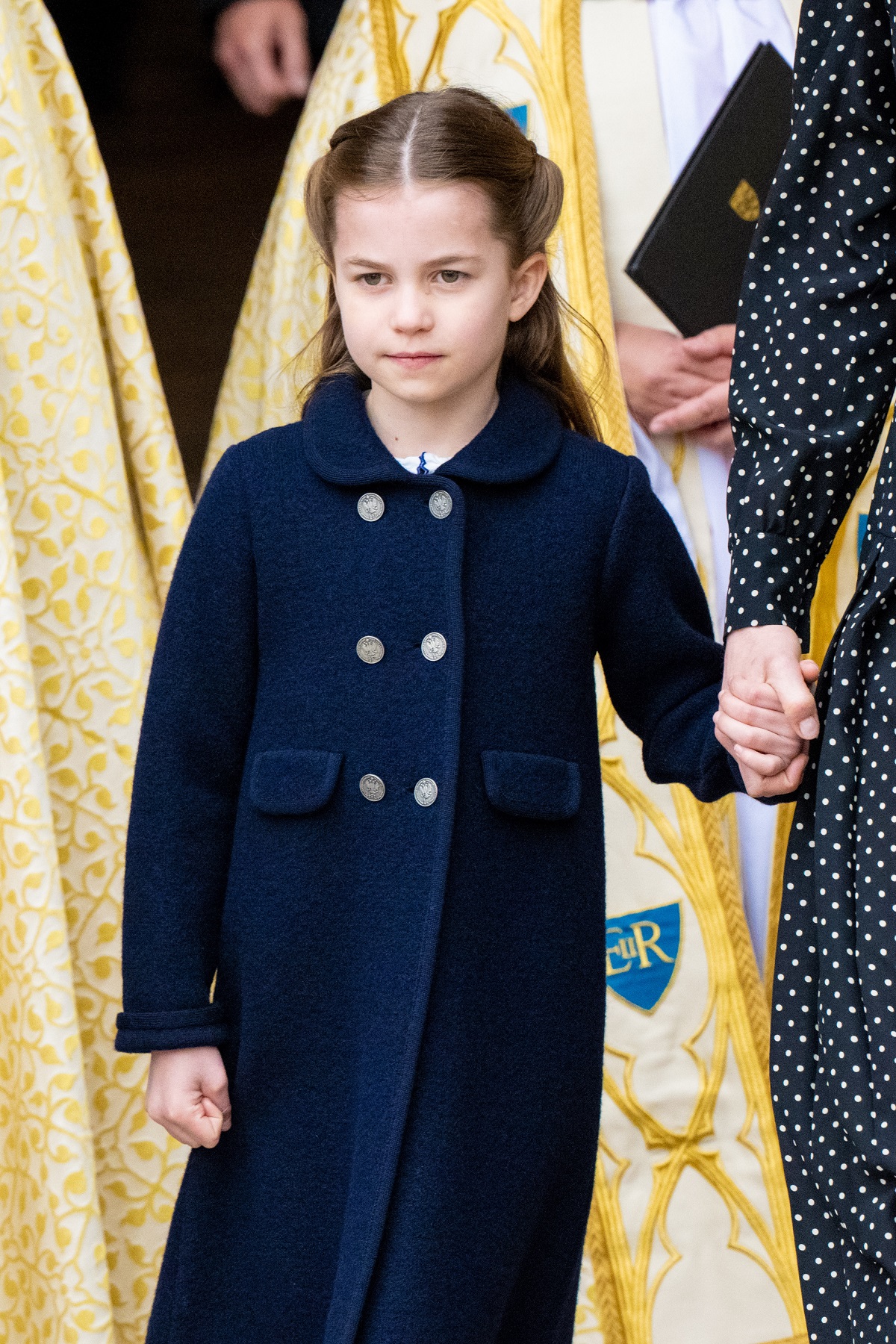 There was a lighter mood during the service for Beatrice when she got a smile from the youngest princess in attendance.
Prince William and Kate Middleton brought their two eldest children, Prince George and Princess Charlotte, to the ceremony. Beatrice was seated behind the Cambridge family and when the congregation stood to sing a hymn, Charlotte looked back and caught Beatrice's eye. Beatrice gave Charlotte a big smile and the younger princess gave her a wide smile right back.
Royal fans also took to Twitter and gushed over that sweet moment.
RELATED: How Many Grandchildren and Great-Grandchildren Does Prince Philip Have?
Related post url: